Hola Dannie aqui!
A new ADDAMS FAMILY MOVIE has a director! BigEyes sees and tells all!
BigEyes here,
While I am very excited to hear that a new animated THE ADDAMS FAMILY movie (not to be confused with a recent fake trailer for a Netflix TV series that's been floating around) is in the works, I'm a little turned off from hearing that it will be directed by Conrad Vernon, most recently known for SAUSAGE PARTY, and MADAGASCAR 3.
I don't know what exactly happened with Sausage Party, it seemed very much like the writers (Seth Rogan and Jonah Hill) literally had no idea how to end it, got baked, and thought it would be hilarious to sign off with a *SAUSAGE PARTY SPOILER ALERT* food orgy. Yeah, if you haven't seen Sausage Party, that is how it ended. I am not making this shit up, but I digress. Vernon was director of that one, not writer. So likely, it wasn't his fault. He probably got attached to the project before he was ever given a script. I am doing a lot of speculation here, trying to give Vernon the benefit of the doubt. After all, he gave us the best Shrek, SHREK 2, so we know that he is capable of good things.
Back to MGM's THE ADDAMS FAMILY, this isn't the first time we have seen the altogether ooky spooky family in animation. After the 1960s live-action sitcom, there was a short lived animated series in the 1970s by Hanna-Barbera, and then again re-animated in the 1990s after THE ADDAMS FAMILY movie of that decade was release.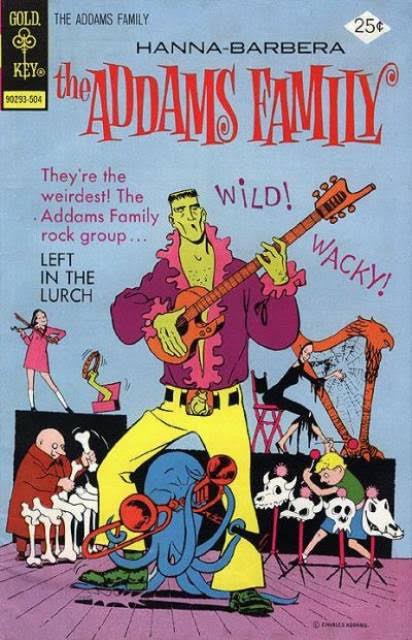 A new THE ADDAMS FAMILY movie is welcome in these times of need for familiarity and nostalgia, and we can laugh away at a thin mustached man who is obsessed with his wife... Reminding us that dark and weird outcasts of any decade like to laugh at themselves too. Though in my experience, once you get to know anyone better, they always end up calling themselves weird on some level at some point. Being so comically anti-mainstream, THE ADDAMS FAMILY usually provides a reflection into the deepest parts of us that we cannot share with just anyone. Anticipating writing the review.
I want to smile, and sing, and dance, and be Pocahontas!
~BigEyes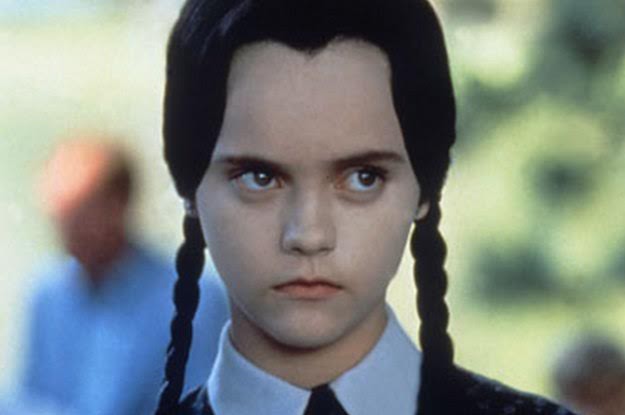 Stay Strong, Live Good, Love Movies!
Dannie aka Pekosa Peligrosa