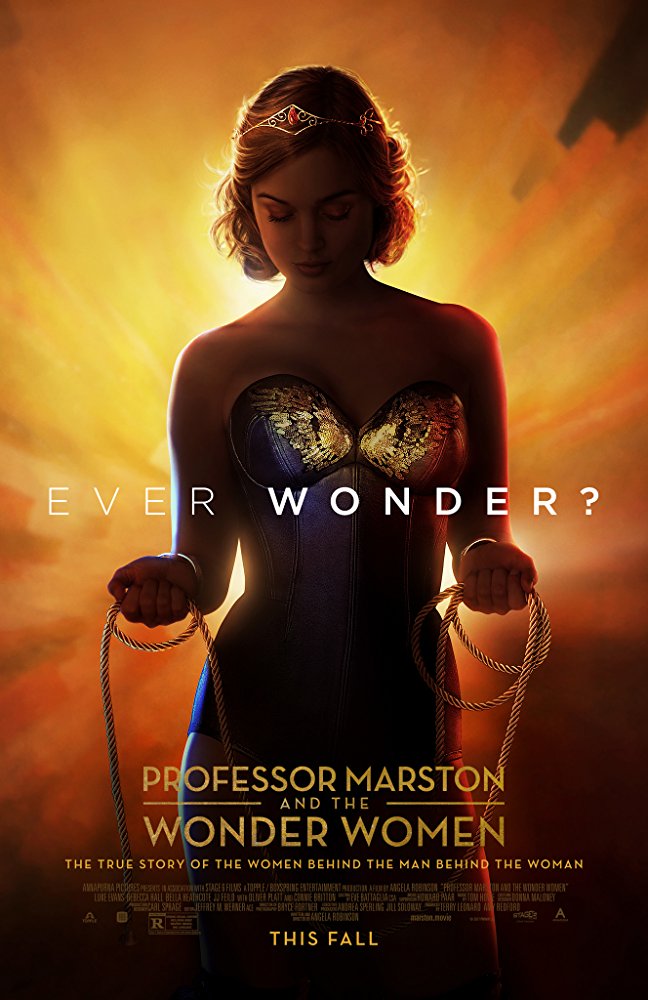 With the mega success of this year's WONDER WOMAN, nearly everyone has been jumping on the Diana Prince bandwagon. Though there have been countless examples of strong women in the comic book world throughout the years, none have quite captured the imaginations of both men and women like the original Amazonian warrior. She is a strong and able character that doesn't have to sacrifice beauty for brawn, teaching us that being badass and gorgeous aren't mutually exclusive. This being said, it is no surprise to discover that Wonder Woman creator William Moulton Marston was a forward thinking man at a time when women were still commonly relegated to homemaking. He was inspired to create the influential heroine by the independent women in his personal life, and in PROFESSOR MARSTON AND THE WONDER WOMEN, writer/director Angela Robinson explores the unconventional and somewhat scandalous relationship he shared with two incredible female partners.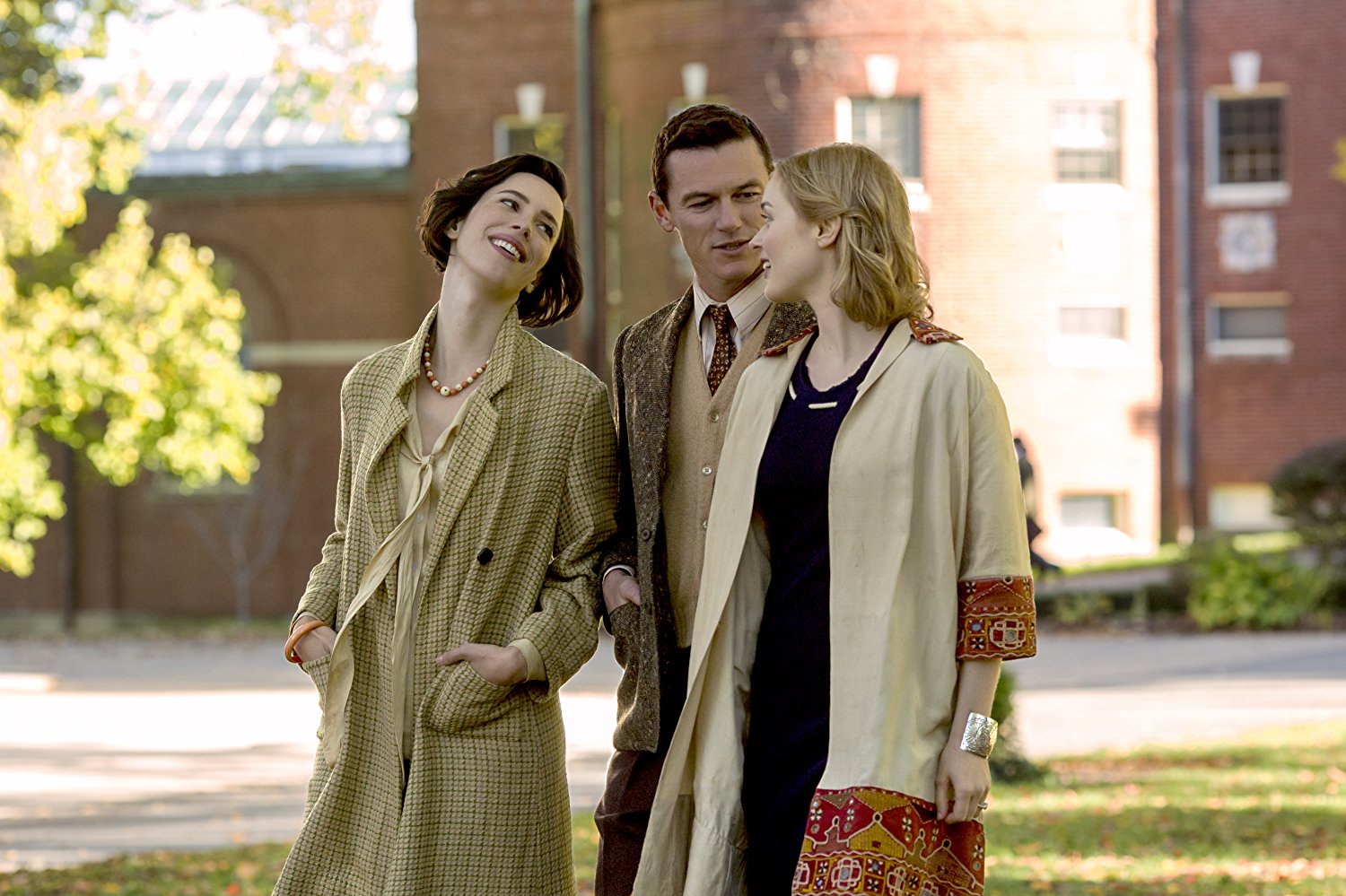 The beginning of the film takes us all the way back to the early 20th century when Victorian virtue was being challenged by the industrial revolution and all the modernization that came along with it. Harvard psychology professor William Marston and his fellow psychologist wife Elizabeth enjoy an academic lifestyle where questioning the bounds of current attitudes and mores is a way of life. Among their many scholastic endeavors, the Marstons also count themselves as inventors, revolutionizing their field with the creation of the polygraph test. While seeking student assistants for their various studies, the couple happens upon a young woman named Olive Byrne who proves to challenge the progressive duo much more than any of their previous efforts. Olive, at first thought to be a delicate ingenue by her professors, was actually bred from a long line of preeminent feminists and suffragettes and also shares a desire to question the cultural status quo. Soon, though, the trio discovers that their affinity for one another goes far beyond the academic, and they begin a secret love affair. Throughout their sometimes tumultuous union- including the birth of multiple children by both women- their enduring love for each other as well as Elizabeth and Olive's determination in the face of fierce conflict ultimately serve as the motivation for William's most lasting legacy, Wonder Woman.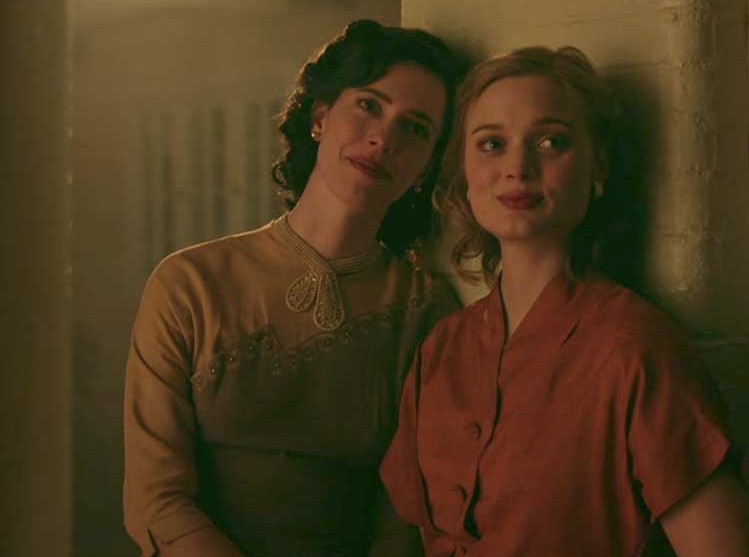 Writer/director Angela Robinson has created an honest, respectful, and open-minded take on a story that could otherwise be portrayed in a super salacious manner. Even when the characters dabble in steamy episodes of S&M and role play, Robinson executes these sequences in a way that conveys the love and trust between the trio without making it come off as smutty or indecent. Don't get me wrong- these scenes are certainly titillating. But they are also paramount to understanding the complexity of their relationship, and Robinson handles it in a way that truly honors the people behind the rumors giving their genuine devotion to one another an added level of depth.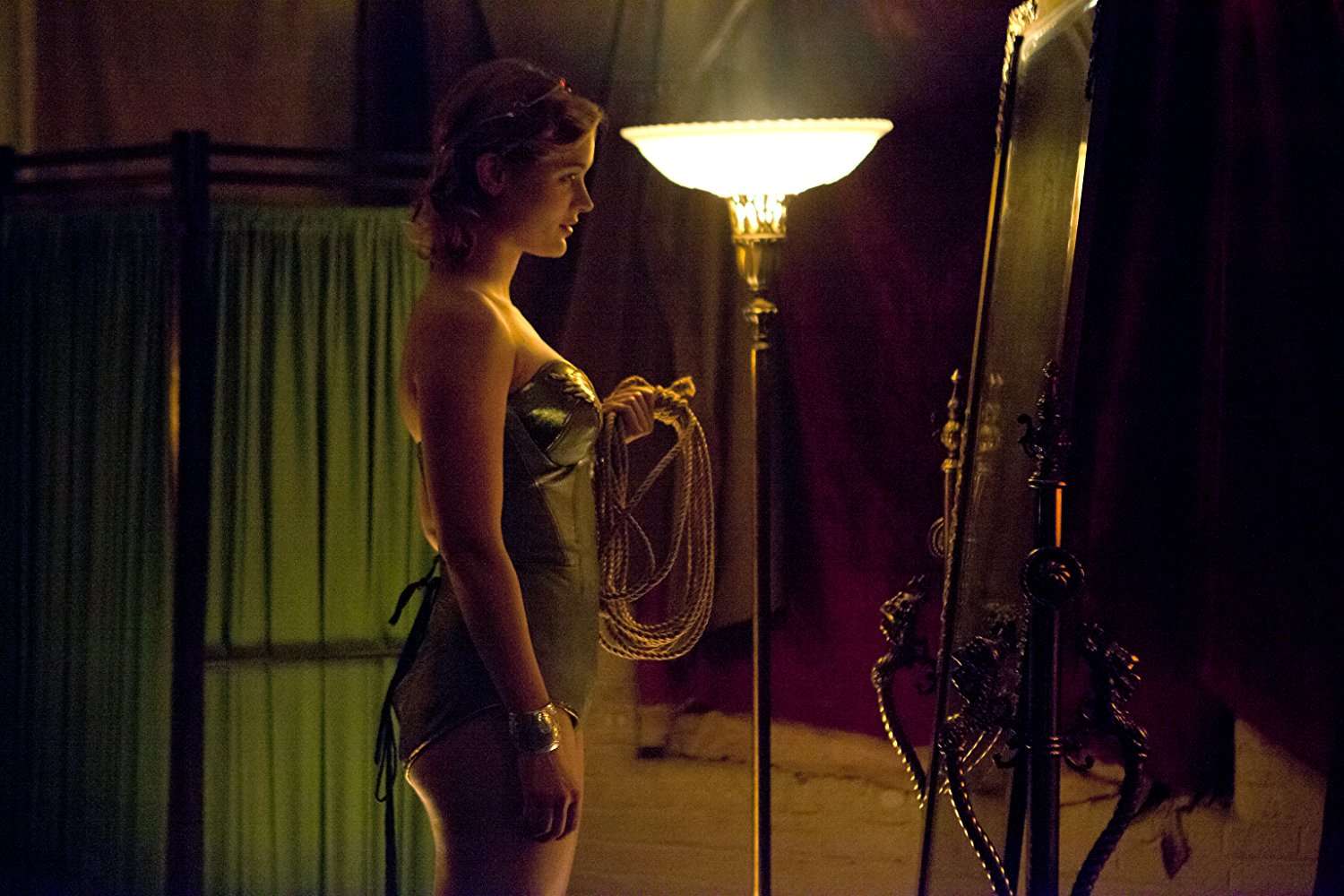 One doesn't have to look too far to see where Marston drew from for his best known superhero, which for fans of Wonder Woman serves as subtle Easter Eggs throughout the film. For instance, Olive can be seen during many sequences wearing heavy metal wrist cuff jewelry, and a particularly provocative scene where Olive plays dress up in dominatrix-like costuming most certainly informed the regalia of Marston's warrior princess later on. Though they aren't overt, hints such as these illustrate the huge influence these women had on Marston and his ideas about female gender.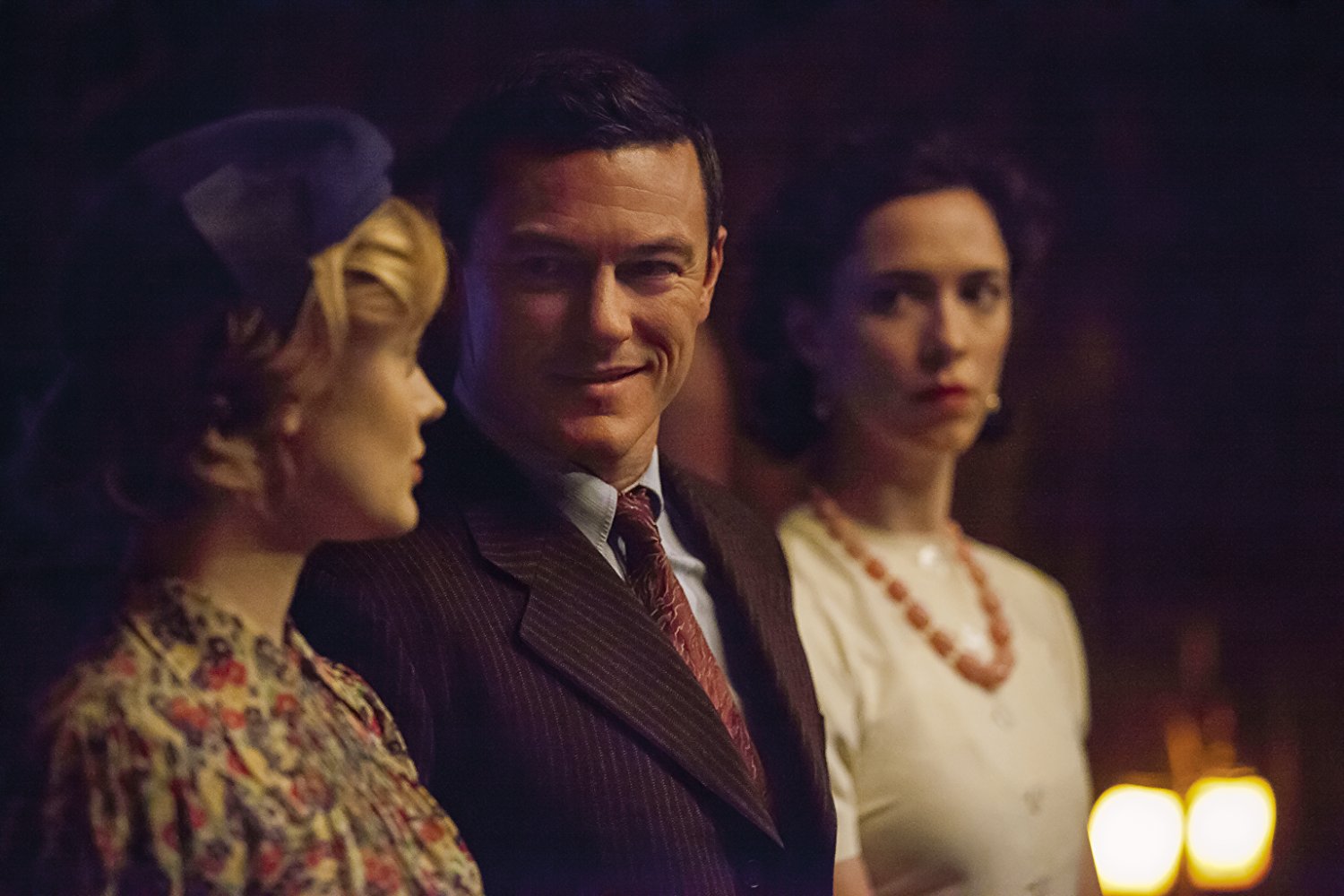 As William Marston, the affable and handsome Luke Evans does a fine job of portraying the polyamorous character without feeling the least bit lecherous. On paper, the man could easily be conveyed as a dirty old man who has the best of both worlds, but through Robinson's writing and Evans guileless performance it is clear that Marston was a true feminist who believed consenting adults should be free to live as they please. As expected in a movie about wonder women, however, the show belongs to Rebecca Hall and Bella Heathcote as Elizabeth and Olive, respectively. Hall's take on the wonderfully radical Mrs. Marston is full of nuance, especially when her feminist stances conflict with the objectification of the fairer sex. Though her character is consummately headstrong, Hall perfectly captures the inner strife of a character who has to reconcile that objectifying a person is alright if the subject chooses the objectification herself. As Olive, Bella Heathcote aptly provides the muse for the collegiate couple. With a somewhat more demure yet confident performance, she perfectly demonstrates that a woman can have style and substance without falling into the conformist roles of the women of her day. Heathcote imbues her character with a true sense of determination, eschewing the role of mistress and instead taking on the role of equal partner in the love triangle. Both actresses are not only captivating, but their bold performances ground the somewhat intimidating subject matter.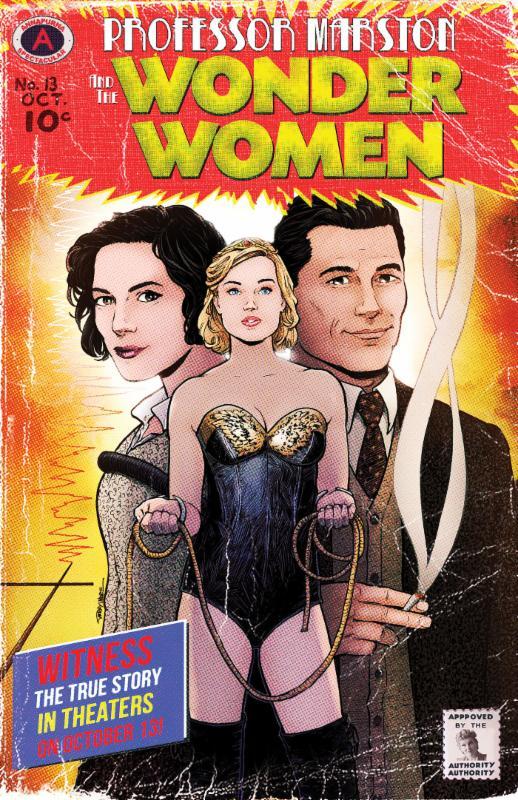 Overall, PROFESSOR MARSTON AND THE WONDER WOMEN is a beautiful ode to unconventional love. It shows that sometimes behind even the most tawdry rumors lie real people with complex emotions and genuine love for one another. Hats off to Angela Robinson for bringing this hush-hush real life story to the big screen and for doing it in a way that pays homage not only to the creator of the world's most popular female superhero and the two loves of his life, but also to those whose relationships don't fit into society's traditional box. Check out PROFESSOR MARSTON AND THE WONDER WOMEN when it hits theaters on October 13th!

Rebecca Elliott
aka Annette Kellerman