Hola Dannie here...
Well Mad Dashiell dropped this little surprize in my lap today and it is exactly what the doctor ordered! I as all cinefiles need all the HAPPY! Thanks for finding the Trailer for the new series "HAPPY!" Read on for more on the project and watch the trailer it is mind blowingly bad ass!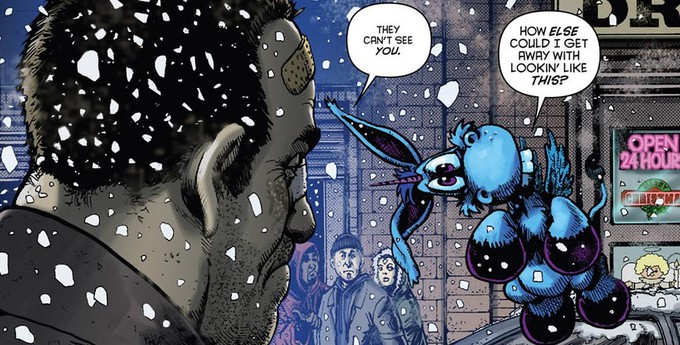 Hello all, Mad Dashiell bringing you happy news today.
It's time to get "HAPPY!" fans! The New York Times best-selling author Grant Morrison and Darick Robertson's graphic novel "HAPPY!" cheers up the SYFY network Premiering
Dec.6 2017
at 10/9c. From the twisted minds that brought us CRANK, the series follows Nick Sax(Christopher Meloni, LAW & ORDER: SVU) is the disheveled anti-hero, an intoxicated, corrupt ex-cop, once the best detective in the city, turned hit man. He rambles through a world of casual murder, soulless sex and betrayal at every turn. But after a hit gone wrong, Nick's murderous drunken lifestyle is forever changed by a blue winged, little magical unicorn named Happy(Patton Oswalt voices!). The relentlessly positive, imaginary blue winged horned horse creature belongs to the child Hailey(Bryce Lorenzo), and is her imaginary friend. Now Happy has appeared to and enlisted Nick to help solve her kidnapping and there is no escaping their insane destiny.
/>Stay tuned, take care, see you at the movies or in the chat feeds, over and out,
-Mad Dashiell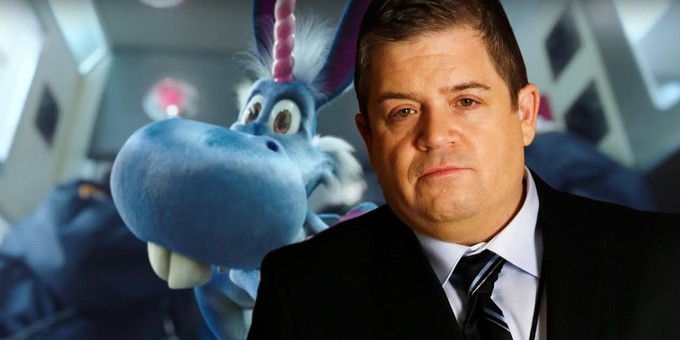 Mad Dashiell's Space for Rant:
Here comes the fun! HAPPY! will be a wild ride. Long time comic writer Grant Morrison's HAPPY! certainly breaks from the usual superhero tales he brought us so many of. HAPPY! is brought to life with Darick Robertson's gorgeous eye popping art style so soon to be fans that haven't binged on the comics yet certainly should immediately, Happy reading. Personally as a long time fan of gritty pulps from Will Eisner to Ed Brubaker, all I can say is bless them all I can never get enough. Also I love people that are going completely insane in film anywhere from Dwight Frye in DRACULA to Bogie in John Huston's immortal classic THE TREASURE OF SIERRA MADRE. I cant say enough how much I love the teaser for HAPPY! The gritty dialogue followed by over the top insane popping heads leading into a disco dance in the first few seconds, I'm in.
Dannie aqui!
Truely a geek worthy series for me, besides being a huge fan of the graphic novel, I LOVE Patton Oswalt's comedy. I loved him in the dark role from the film "Big Fan" from 2009. Also I have watched all of "The Goldbergs" television series I will make the time for HAPPY!
Stay Strong, Live Good, Love Movies & Some T.V. :)
Dannie aka Pekosa Peligrosa