HOCUS POCUS returns!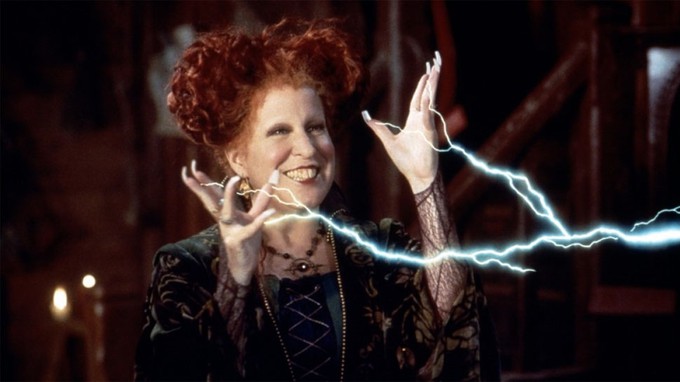 BigEyes here, and I'm putting a spell on you!
Good news, guys and ghouls! A virgin must have lit a black flame candle, because the Sanderson sisters are returning in a HOCUS POCUS remake! Yes, a little black cat with a lisp told me. I know he had a lisp because I swear he said his name was "Thackery".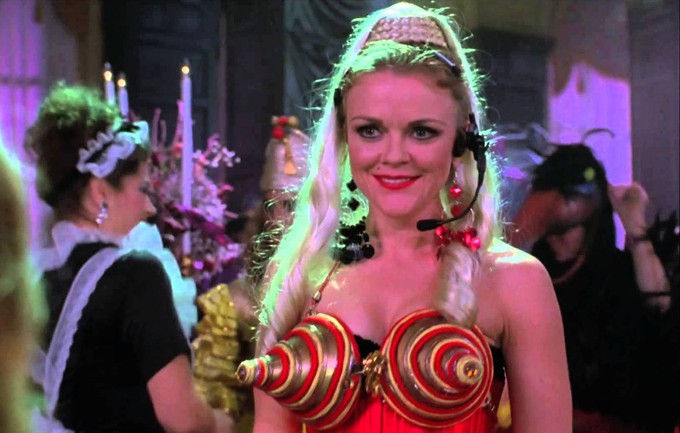 Currently, there aren't too many details on cast or crew, but I can tell you who is NOT going to be in it. Bette Midler, Sarah Jessica Parker, nor Kathy Najimy. After years of talk about a Hocus Pocus sequel, Bette Midler came out on a Facebook Q&A saying "After all these years and all the fan demand, I do believe I can stand and firmly say an unequivocal no." Why so cruel Bette? I get it, some things are so perfect, they don't need a sequel to spoil it. For example, if you haven't seen PSYCHO 2, and you loved the original… I don't recommend bothering to see it without Rifftrax to take away the sting.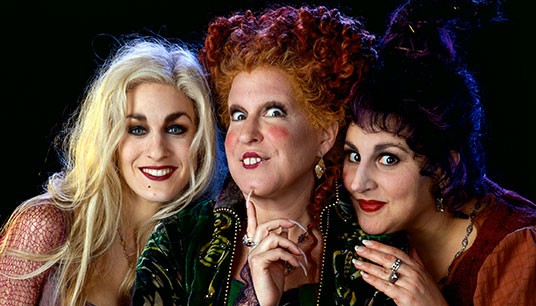 So without the original cast promising to star in this project, Disney has settled for an Disney Channel movie. However, there is rumor that the original Sanderson sisters will cameo in the remake.
I have many fond memories of watching Hocus Pocus every Halloween as a kid, and still watch it every October to this day. The original is going to be hard to top with its 90s cheesiness and virgin shaming, but perhaps a modern version may bring us something new and fun.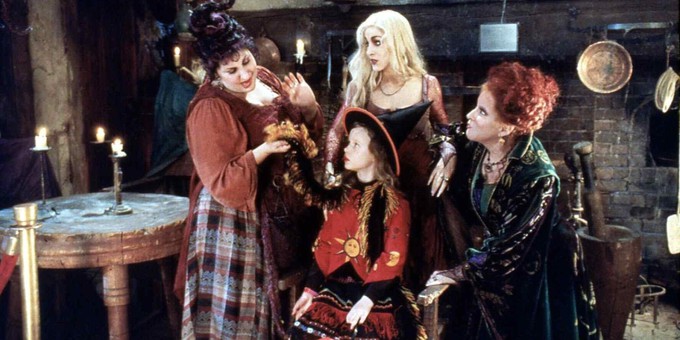 What do you guys hope to see in the remake?
Now dance, geeks! DANCE UNTIL YOU DIIIIIEEEEEEE!!!
BigEyes