Hola Dannie here...
Just got sent the skinny on one of my favorite DC characters Constantine! The CW will be hosting the new animated series that will be based on DC's beloved "Hellblazer" comics! I am truly happy to see they are keeping Matt Ryan cast as the infamous John Constantine, who I really liked in the NBC live action "Constantine" show from a few years back, that I am happy to share is now available on CW Seed! Also I thought it was pretty cool when Matt Ryan reprised the role of Constantine for an episode of the "Arrow" during season four. I think it is beautiful how DC is showing loyalty to actors and interlinking the characters, I being a geek, eat that up happily!
This new animated chapter of our demon hunting master of the occults adventures is set to premiere in 2018. Each episode will be insanely short goodness, the running times being around ten minutes and there being five to six episodes being made. David S Goyer who produced "Batman VS Superman: Dawn of Justice from 2016, Greg Berlanti and Sarah Schechter the power producing duo of "Supergirl", "Arrow", "the Flash", "Legends of Tomorrow" and "Riverdale" are all producing and Doug Murphy is set to direct! Hope everyone is as excited for this dark little DC gem as I and enjoy the poster!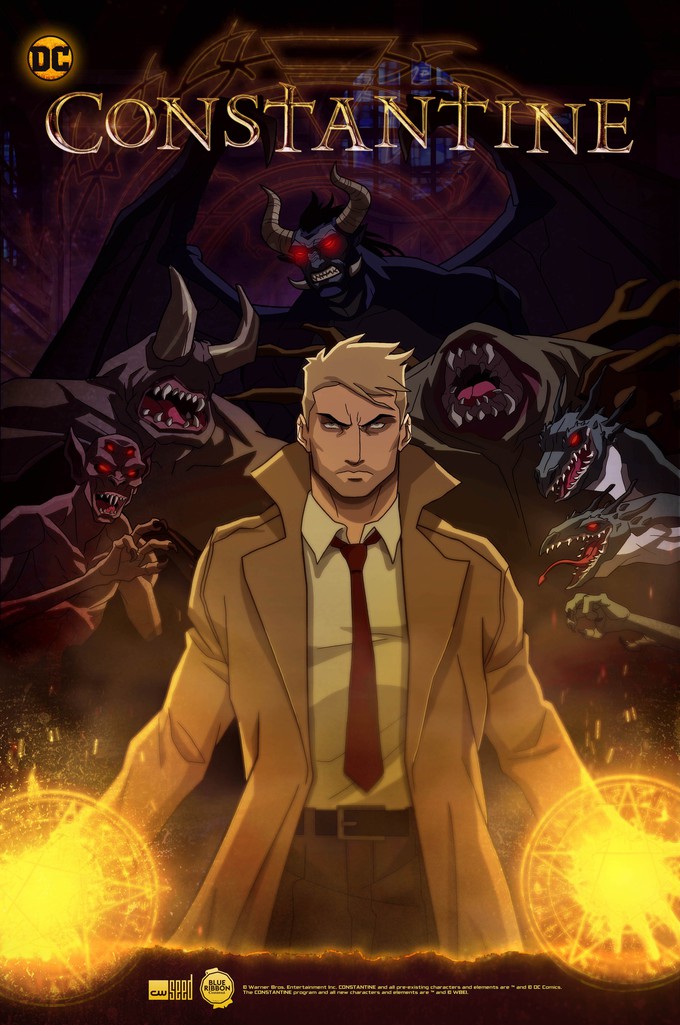 Stay Strong, Live Good, Love Moves!
Dannie aka Pekosa Peligrosa