Hola Dannie back!
Got news about "Bad Match" and its new trailer, from Mad Dashiell! I will give my little tid bit of opinion after the trailer...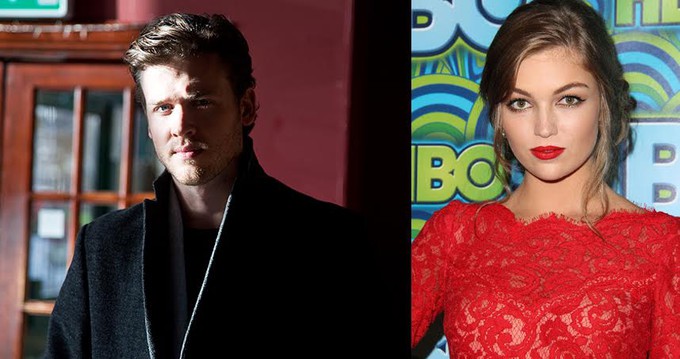 Mad Dashiell for you all to hate and love reporting again...

Harris (Jack Cutmore-Scott of "DUNKIRK" and "KINGSMAN: THE SECRET SERVICE") is one of those people that appears to have everything.The great job, plenty of good friends, and a robust sex life thanks to the modern age of dating apps.
Things start to change after he is matched with Riley (Lili Simmons of "BONE TOMOHAWK" and "WESTWORLD" the series). Their volatile chemistry quickly erupts into a frenzied passion. As their flare-up recedes he tries to move on. Initially he takes her for being too clingy. But Harris quickly realizes Riley isn't a one-night-stand kind of girl, but maybe more the psycho obsessive, I'm gonna kill everyone you ever cared about while burning your world down kind of girl. Harris must now navigate the destruction of everything he once knew while finding out Riley's dark secrets before it's too late. From writer-director David Chirchirillo (Who brought us the dark comedy "CHEAP THRILLS") brings us a fresh spin on the date from hell. A relatable premise sure to have a few laughs from the edge of your seats. "BAD MATCH" will make you think twice before you swipe!
Remember to stay safe all in the dating universe, this trailer reiterates my point!
Mad Dashiell
Dannie here for my two cents on this....
All my hopes in the world for a modern day "Fatal Attraction" but living up to the ultimate psycho-bizawtch six Academy Award nominated actress Glenn Close is a mighty motherfucking thing to ask! We shall see!
Stay Strong, Live Good, Love Movies!
Dannie aka Pekosa Peligrosa