Hola Dannie back,
With a "Gambit" movie update from our 20/20 BigEyes! Get ready to have some cards thrown at you, I know I am!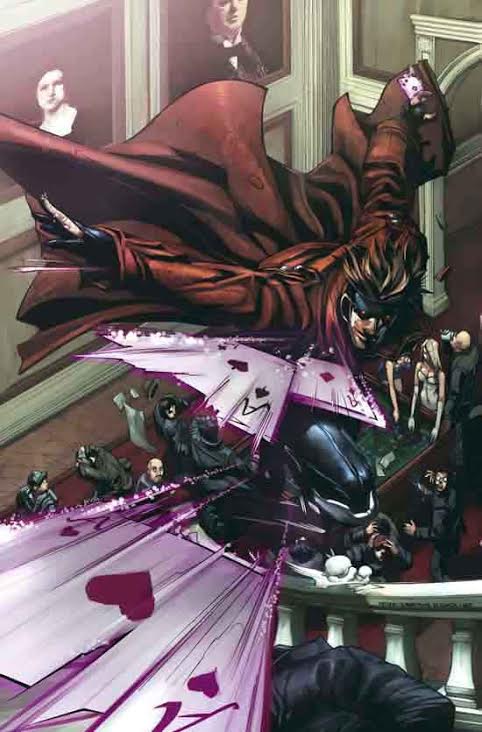 BigEyes here happy to report what my geekette peepers have seen!
Gore Verbinski is in the process of making a deal to direct GAMBIT. Gore is previously known for directing the first three PIRATES OF THE CARIBBEAN movies. Josh Zetumer (ROBOCOP 2014) has written the script.
Finally, a full movie about the very well liked character in the X-Men that has had barely any time on the big screen, Gambit! We've briefly seen Gambit in X-MEN ORIGINS: WOLVERINE, which many of us have blocked out, especially after what they did to Deadpool in that one. I can still hear my comic book geek and hardcore Deadpool friend rage at the very mention of it.
Casted with playing Gambit is the human swoon machine Channing Tatum (MAGIC MIKE, JUPITER ASCENDING). Gambit is a suave and confident man with a thick Cajun accent. Real name Remy LeBeau, he is typically seen carrying his trademark ace of spades playing card, as his power taps into the potential energy within an object and turns it into kinetic energy upon touch, charging the object and turning it into an explosive projectile. Literally anything can become a weapon in his hands, as a deck of cards can become a handful of exploding ninja stars.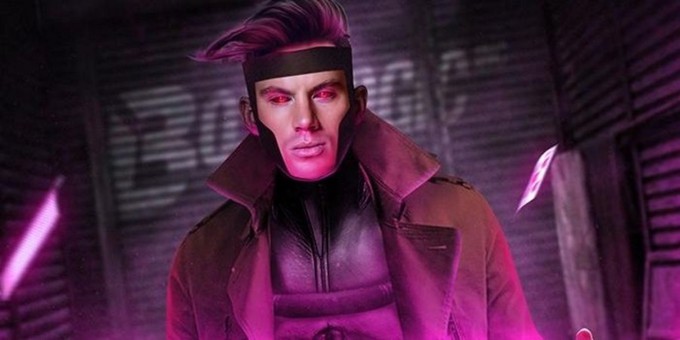 I'm seriously hoping that an adult Rogue will be in this flick. I fondly look back upon the hilarious love-hate chemistry between Rogue and Gambit in X-men The Animated Series and it would be great if they could capture the best of that in this new flick. Of course, looking forward to plenty of good old fashioned X-Men powers and butt whoopin' as well to keep us on the edge of our seats. What would an X-men movie be without some seriously good butt whoopin' and fun? Probably X-MEN: APOCALYPSE. However, with Verbinski sitting in the director's chair, action shouldn't be a problem.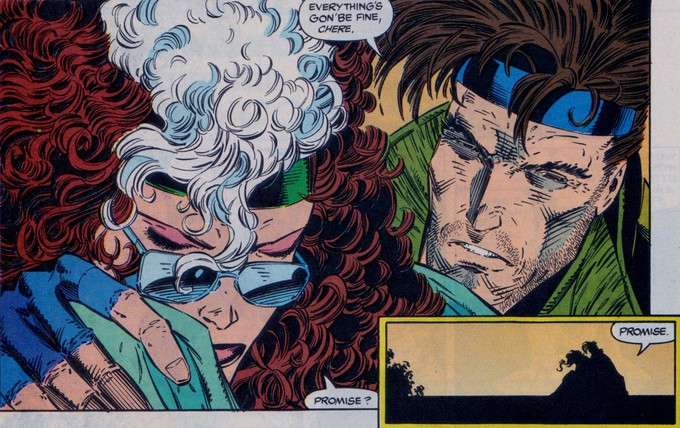 Are you guys ready for a new X-Men movie? Personally, I am still over here nursing the void in my heart left by LOGAN (would let it emotionally ravage me again), but it should be healed by the time this one comes out!
Keeping an eye out for ya,
~BigEyes
Dannie here... Hoping the best for this project.... I literally have spades tattooed on each shoulder.... so please Gawds, Gore, and Channing do right by this character or... the geek masses may riot!!! As I cry and scream bloody hell! The fact they cast southern native boy Channing Tatum is good, I however disagree with BigEyes and hope they wait to have Rougue later, or if they do please do not focus on appealing to women through a romantic outlet (it ruins movies a lot of the time and is unecessary here) if there is to be sequels I believe it wise to leave it there and concentrate on a strong orgin and character... Please don't hit me BigEyes I love ya!
Stay Strong, Live Good, Love Movies!
Dannie aka Pekosa Peligrosa