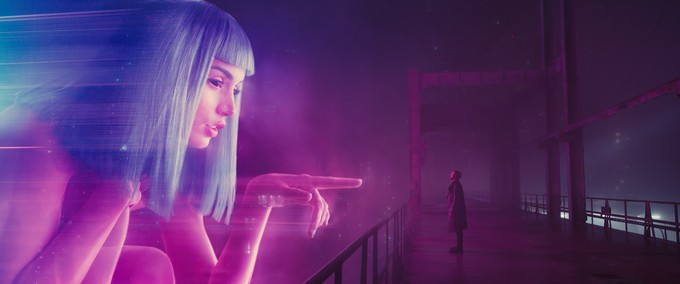 I was plenty disappointed by "Blade Runner 2049," but don't go by me; the film currently garners positive reviews from 90% of "top critics" polled by the Rotten Tomatoes website. Also, I like "Suicide Squad" better than "Wonder Woman." I have no taste.
And I was just reading that "2049" is expected to gross around $45 million this weekend. "Blade Runner," the only Harrison Ford movie released between "Raiders of the Los Ark" and "Return of the Jedi," garnered less than $6.2 million its first weekend. Its final 1982 domestic gross stands at a bit less than $27.6 million.
For those wondering, the new movie runs two hours and 45 minutes, compared to 1 hour and 57 minutes for the original. Edward James Olmos shows up for maybe a minute (no longer speaking gutter language), and you'll never guess what he's crafting as Ryan Gosling's character interviews him.
Harrison Ford doesn't show up until the final hour, and for me that's when the movie really goes off the rails. Like Ridley Scott's "Prometheus," "2049" boasts top-notch production design and visual effects, but in my view its script falls short, particularly as concerns crafting compelling characters.
The most entertaining thing in "2049" may be Luv (Dutch former model Sylvia Hoeks), the outrageously versatile aide to Jared Leto's character, zillionaire Niander Wallace. Wallace came to acquire the replicant-replicating Tyrell Corporation following all the unpleasantness in the 1982 movie.
If you care to hear me talk more about all things Blade Runner, you can listen to me live on "The Ralph Bailey Show" at KERNradio.com starting at 4:30 p.m. Friday. (If you have questions, you can call in at 1-800-640-5376.) The same subject matter will be examined on my live periscast "Count The Screaming Argonauts," which you can find around 8 p.m. ET / 5 p.m. PT this Saturday via @hercAICN.
Be there. Aloha.