Hola Dannie here with the upcoming Guillermo del Toro film THE SHAPE OF WATER's new featurette, and it is AWESOME! Thanks Rose Geiszler for the write up! Hope everyone is as eager for this film as I am. I love del Toro, both as a film maker and as a human being. He is exceptional on all levels!!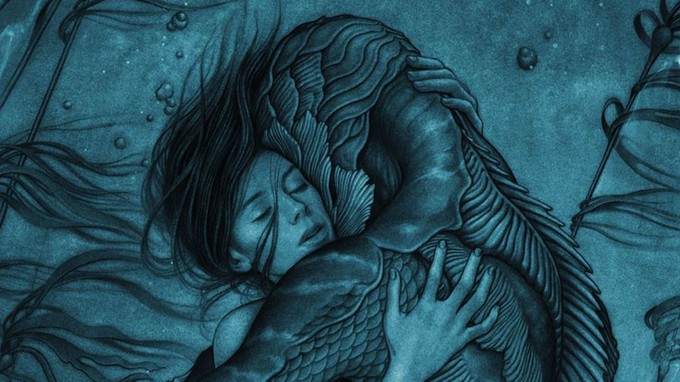 Hey, everyone! Rose here, and I am super excited to share this featurette with you guys. I am more excited for this film than I have been about a film in a really long time. I love Guillermo del Toro films (I mean, he's behind PACIFIC RIM, which is 1000% my favorite movie of all time, so of course, I'm excited). I am dying for this movie to come out, because judging by the trailers, clips, and featurettes that we've seen so far, it's going to be amazing.
I've linked the featurette at the end of this article, so I don't want to give too much away, but it is for sure worth the watch. In it, we see del Toro (HELLBOY, PAN'S LABYRINTH) and actor Doug Jones, against the backdrop of the beautifully and carefully designed set, discuss their thoughts regarding the production and what it was like to work with one another.
This movie has been described as an "other-worldly fairy tale" and an unconventional love story between a very isolated, mute woman named Elisa and the strange creature that she finds being held in the top-secret government lab where she works as a cleaning lady.
Here's that link I promised you guys! I cannot wait to see how this movie plays out. The cast looks great, the set is gorgeous, the plot is interesting, and the production team is awesome, so I'm eagerly awaiting its December 8, 2017, release date.
Until next time,
Rose Geiszler