Hola Dannie back with some news from out animation addict BigEyes!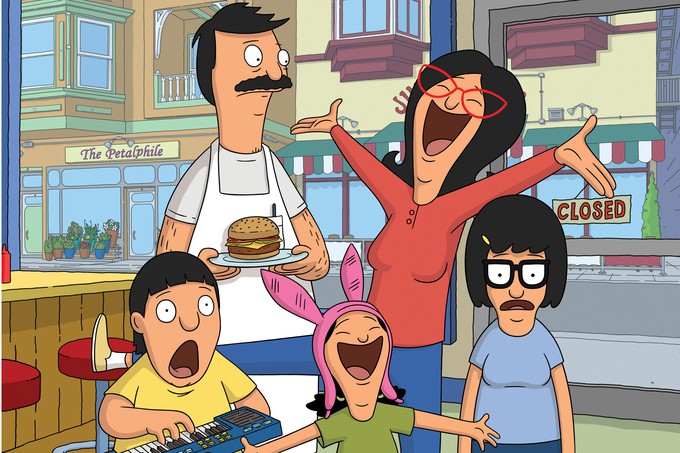 BigEyes reporting, and I am hyped!
20th Century Fox announced a movie adaptation of everyone's favorite locally owned cartoon restaurant--BOB'S BURGERS! 2020 is looking to be a very busy year for animation. BOB'S BURGERS movie release date is set for July 17, 2020. How awesome!
BOB'S BURGERS is a staple cartoon shown on the Fox Network on

Sunday

night. It airs alongside the likes of THE SIMPSONS and FAMILY GUY and has proven to be very popular. It's been nominated for an Emmy Award seven times and won twice! They are currently on their eighth season.
In case you've never seen it, Bob, voiced by H. Jon Benjamin (ARCHER, DR. KATZ), and his wife Linda have three spunky, unhinged children: Tina is going through puberty and takes "liking boys" to a hilariously creepy level; Louise, voiced by Kristen Schaal (DAILY SHOW), wears bunny ears, loves to manipulate the people around her, and is somewhat sociopathic; and Gene is the immature middle child who loves to make music and wear his burger costume. While the family helps runs the restaurant, Bob feuds with their competitor, Jimmy Pesto, who owns the pizza restaurant across the street. All of this makes for a fun family dynamic to watch!
A lot of TV shows have trouble keeping their story coherent when moving into a movie format. Hopefully the amazing writers of BOB'S BURGERS are up to the task. Looking forward to this one!
Animated Geek signing off,
~BigEyes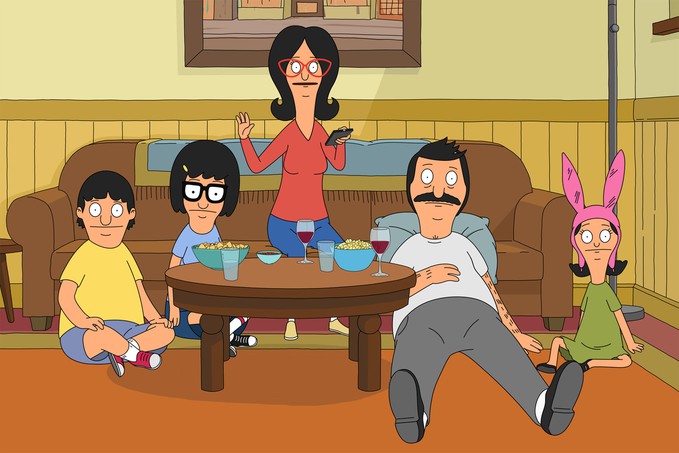 Stay Strong, Live Good, Love Movies!
Dannie aka Pekosa Peligrosa
across the street