Hello All! Geektastic rant enthusiast Mad Dashiell here.
October is the time to gorge on as much horror as you possibly can cram into your viewing schedule while preparing for Halloween. One of my personal favorite horror films is PHANTASM. The entire series was perfect for its time. Briefly encapsulated, in PHANTASM (1979), we had the brother bonding, muscle car chasing, interdimensional Jawas, low-budget masterpiece of horror. Then in the 80s, we got PHANTASM II, which was the bullets blazing, Home Alone on steroids. After that, the series ramps itself up considerably in PHANTASM III until you're pretty sure the protagonist Michael is gonna have a Jedi stand-off with the Tall Man. Director/writer Don Coscarelli then passed the torch with his blessings to David Hartman for PHANTASM: RAVAGER, but the film left us wanting more. The senile confusion of RAVAGER felt disjointed from the true spirit of the series but still bittersweet to some fans. Soon after, Angus Scrimm, who portrayed the Tall Man, was with us no more, drawing what many believe to be a final chapter in the PHANTASM series.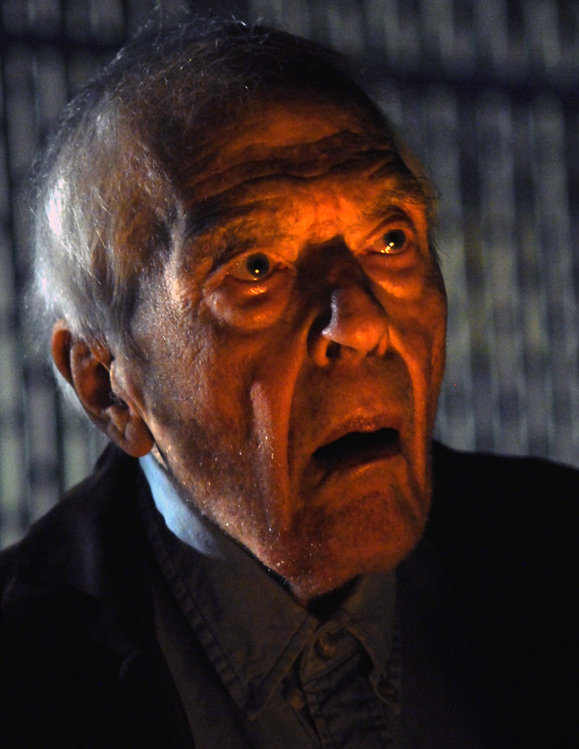 I really love Angus Scrimm, so I wanted to mention that writer/director/producer Dan Golden's DANCES WITH WEREWOLVES (2016), Angus Scrimm's final film appearance, will be released this October 31--All Hallows' Eve. This was the Tall Man's final film after he wrapped work on PHANTASM: RAVAGER. Golden and Scrimm previously worked together on SATANIC (2006), which also starred Jeffrey Combs. DANCES WITH WEREWOLVES is your run of the mill B-movie, schlock horror film that Mr. Golden snagged Angus to be in for instant "cult" status. It's got a troubled paranormal investigator, a moon-worshiping 600-year-old Romanian countess, and a love triangle with a battered female werewolf! So utter crap in other words, but for those with the B-movie sweet tooth, this big cheese pizza of cinema will be available Halloween 2017 on Amazon, iTunes, Google Play, and Vudu VOD.