Hola! Dannie again with another addition to AICN's team. I'm proud to introduce our newest spy BigEyes, who has some cuddly news about the new PADDINGTON 2 film, poster, and trailer! Hope you all enjoy! Here is the poster and her take on the trailer!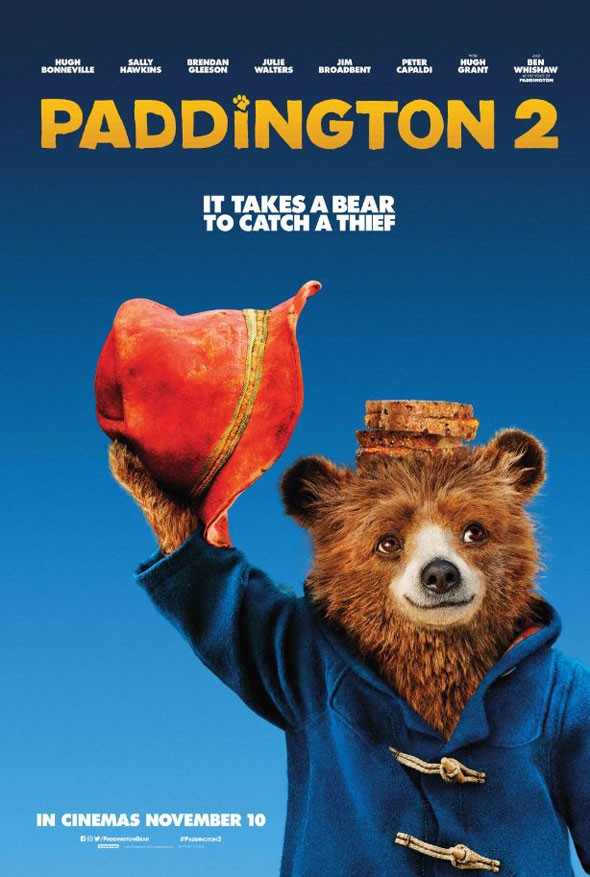 What's shakin', fellow geeks?! ♡ BigEyes reporting ♡
The official trailer for PADDINGTON 2 has dropped! From the beloved children's book, Paddington Bear is making his return to the silver screen!
Paddington, voiced by Ben Whishaw (SPECTRE, CLOUD ATLAS), is going to take us on a fun and colorful adventure! The Wes Anderson-esque style that they have chosen to use in this one has really caught my attention. This does NOT look like just another kids' movie intended to blah and distract your offspring. You can tell that real effort was made to entertain the adults too.
With THE MIGHTY BOOSH's Paul King directing, this movie certainly promises to be as entertaining as it is enjoyable to look at. Surprisingly, I'm really excited for this one. Check out the trailer! The film will be released in the United States on January 12, 2018, but on November 10 of this year in the UK.
Peace out,
~BigEyes
Dannie back to say this looks like another good kids' flick! I welcome and thank BigEyes for joining our team and cannot wait to hear more from her!
Stay Strong, Live Good, Love Movies!
dannie aka Pekosa Peligrosa