Hola Dannie here!
Bad ass VENOM news from our resident madman Mad Dashiell!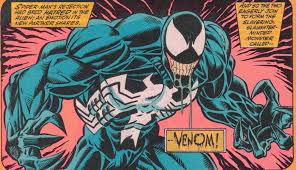 Hello, film fans! Mad Dashiell here in all of my overenthused, film-ranter glory.
Well, first off, here we have one of those films that catches you off guard. When you hear through the grapevine something like the actor Tom Hardy is being cast for the new VENOM film, you think to yourself, "Ha, yeah, wouldn't that be nice to help wash down that Topher Grace train wreck we all sat through in 2007?"
Then after some time has gone by, you hear an update and you are so damn happy that you almost can't even believe that Sony just might nail it again after their recent Marvel-verse success with the film SPIDER-MAN: HOMECOMING. Set the controls of your heart to geekgasm, ladies and gentlemen, because it's time to bring a symbiote back to the big screen!
Our readings show Avi Arad and Matt Tolmach are on board as the producers, and Scott Rosenberg from JUMANJI along with Jeff Pinkner of THE DARK TOWER have signed on as writers for this stand-alone VENOM tale. The wild man Ruben Fleischer of ZOMBIELAND is directing. There will be no friendly neighborhood Spiderman visiting this film, but there is talk of Venom appearing in future Spiderman films. They are also stalking the Huntress Wizard Jenny Slate of ADVENTURE TIME to join Tom Hardy and Michelle Williams from SHUTTER ISLAND to star opposite the Symbiote and Riz Ahmed of ROGUE ONE.
Fans have to already be excited about this casting, if for no other reason than Tom Hardy is the spitting image of freelance photographer Eddie Brock and will kick so much ass and his way into your hearts in all his anti-hero glory. That... or it could be another tragic tale where we look forward to seeing a central character's demise. The comics in the early days of Venom tried to humanize him by having him fight against the darkness even as it steadily took a stronger hold and as Spidey tried to save him. Unfortunately, the stories always ended in tragedy for poor Eddie. We will just have to see.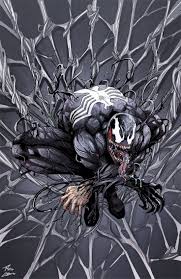 Stay Tuned,

Your friendly interwebhead-neighborhood film-ranter,
Mad Dashiell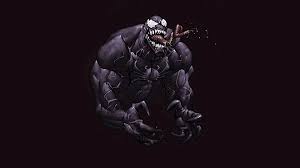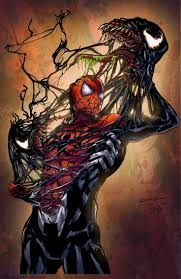 Dannie back with two cents to add! Awesomeness! I am very excited for this one too. My favorite Tom Hardy film is BRONSON. If you have yet to see it, check it out. It is a bioflick about the U.K.'s most violent prisoner and artist :). It is amazing! Thanks to Mad Dashiell for the story! Here are a few pictures from Tom Hardy's BRONSON.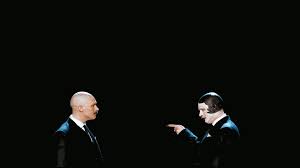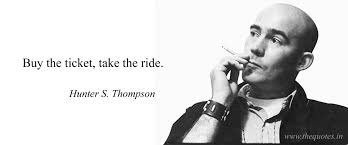 Stay Strong, Live Good, Love Movies!
Dannie aka Pekosa Peligrosa