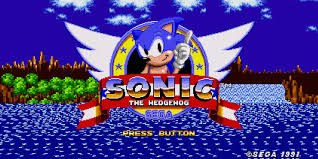 Hola Dannie here with Sonic golden ringed news from Rose Geiszler. Enjoy the 16-bit news!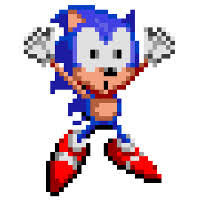 Hey, guys! Rose Geiszler here again with an update about the upcoming SONIC THE HEDGEHOG film!
Now, it was announced a while back that Sony was planning a feature-length SONIC THE HEDGEHOG with director Tim Miller (DEADPOOL) and Neal H. Moritz (the FAST AND THE FURIOUS movies) as the executive producers and Jeff Fowler as the director. Ultimately though, Sony scrapped the project, and there hadn't been really any news until very recently when it was announced that Paramount is taking over for Sony!
I grew up playing a lot of video games with my brothers, and the Sonic games were some of our favorites. We played them so often that some of the most solid memories I have as an adult of playing video games with them as a young child involve us sitting on the living room floor and playing Sonic. There is always this heavy sense of nostalgic excitement whenever I catch wind that a game or franchise I liked as much as this one is being brought back to the spotlight in such a big way, and it gets me fucking pumped.
Video game to film adaptations don't exactly have the greatest track record in my personal opinion, but I certainly don't see that as a reason not to be super excited about this movie! I think that if done well this film could be completely and totally awesome, and honestly, a well done SONIC THE HEDGEHOG movie would be fucking rad. I'm keeping my fingers crossed. Aside from the names of some of the production staff, the only thing that we really know about this movie is that it was initially planned to be a mix of live action and CGI and currently has a 2019 release date. I'm eagerly awaiting any news from Paramount about this project and the direction that they will take.
Only time will tell if this adaptation of the classic video game franchise is going to be as good as I'm sure many of us are hoping for. Until we get more info, all we can really do is speculate. What do you guys think? Are you excited? Are you cringing? Do you think this movie has a chance to show that video game to movie adaptations can be completely awesome with the right production team?
Until next time,
Rose Geiszler