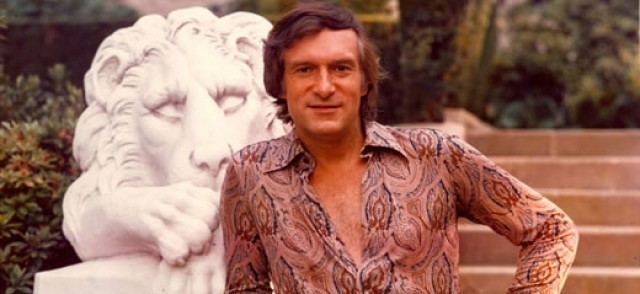 Hola Dannie here...
So Hugh Hefner is finally getting the bioflick he was fighting for so adamantly, and I am interested to see where his crazy life takes us cinematically. The momentous tale is being directed and produced by Brett Ratner, who has a long history of directing and producing. Some of Ratner's films you may remember are Jackie Chan's RUSH HOUR 1, 2, and 3, Marvel's X-MEN: LAST STAND from way back in 2006, and HERCULES from 2014, which, to be honest, I have not seen.
Who will be playing the infamous Playboy? Hugh Hefner's life is going to be portrayed by an actor I really enjoy--even his Joker in SUICIDE SQUAD. He also is cast in the upcoming SUICIDE SQUAD 2 . Yep, the always keep us guessing guy Jared Leto! I have been following him since the 90s popular MTV show MY SO-CALLED LIFE. He was beautifully destroyed in FIGHT CLUB. We saw him strung out in the masterpiece REQUIEM FOR A DREAM, and his portrayal of a trans person in DALLAS BUYERS CLUB was magnificent! Also I'm geekily awaiting seeing him in the upcoming BLADE RUNNER 2049! Can't wait for that one!
I have the utmost faith that Leto will do a great job paying homage to the iconic Playboy. Well, got to get working on some other stories! Thanks to Hollywood Reporter for breaking the news!
Stay Strong, Live Good, Love Movies!
Dannie aka Pekosa Peligrosa