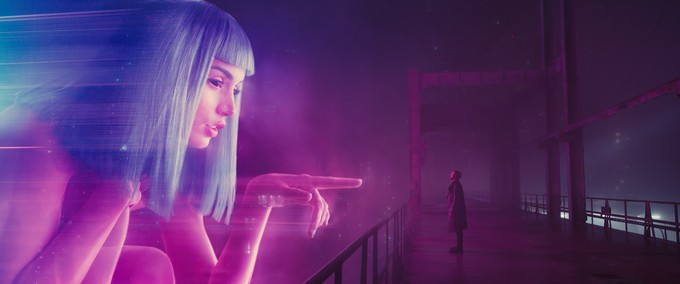 When the first "Blade Runner" came out in 1982 (my first year as a professional film critic, when print was king!) I put it in my year-end top-ten list and felt like I was the only reviewer in the world who loved it.
I'm seeing "2049" VERY early next week. Since everyone loves it, I wonder if I'll hate it …
The Canadian fellow who directed this also helmed "Prisoners" (best movie of 2013) and "Sicario" (best movie of 2015).
The new film is two hours and 45 minutes long, so it's almost like getting two sequels.
... the best film so far this year …
... Even when its emotions risk running as cool as its palette, 2049 reaches for, and finds, something remarkable: the elevation of mainstream moviemaking to high art. …
... Blade Runner 2049, on its own march to screen legend, delivers answers – and just as many new questions meant to tantalize, provoke and keep us up nights. Would you have it any other way?…
... there's a real movie to talk about — flawed, yes, flabby, yes, a little wobbly and synthetic on story. And often spellbinding.…
... the good news is that director Denis Villeneuve achieves something very close to the same narcotic effect in Blade Runner 2049 with a voluptuous mood bath that's impressively sustained from beginning to end. The problem is that 164 minutes occupy the distance between that beginning and end, yet another example of directorial excess where self-discipline would have been a great benefit (the release version of the original ran 118 minutes). …
... Sure as it is to delight "Blade Runner" fans, this stunningly elegant follow-up doesn't depend on having seen the original — and like 2010's "Tron: Legacy," may actually play better to those who aren't wedded to the franchise's muddled off-screen mythology. …