Hola Dannie here! Being a life long fan of kaiju and giant robots, dating back to when I stole my brother's Shogun Warriors and Godzilla giant toys in the Eighties! I had many a battle in my plum orchard in North Texas. Lost Harry's Godzilla hand. Sorry, Bro. Loving hearing Guillermo Del Toro is behind, yet another PACIFIC RIM story, truly excited to see Steven S. DeKnight feature directorial debut, as I've followed his TV Series work on Spartacus and Daredevil and Dollhouse for years.
First we have John Boyega as Jake Pentecost (Idris Elba's son) standing stoically with his Jaeger!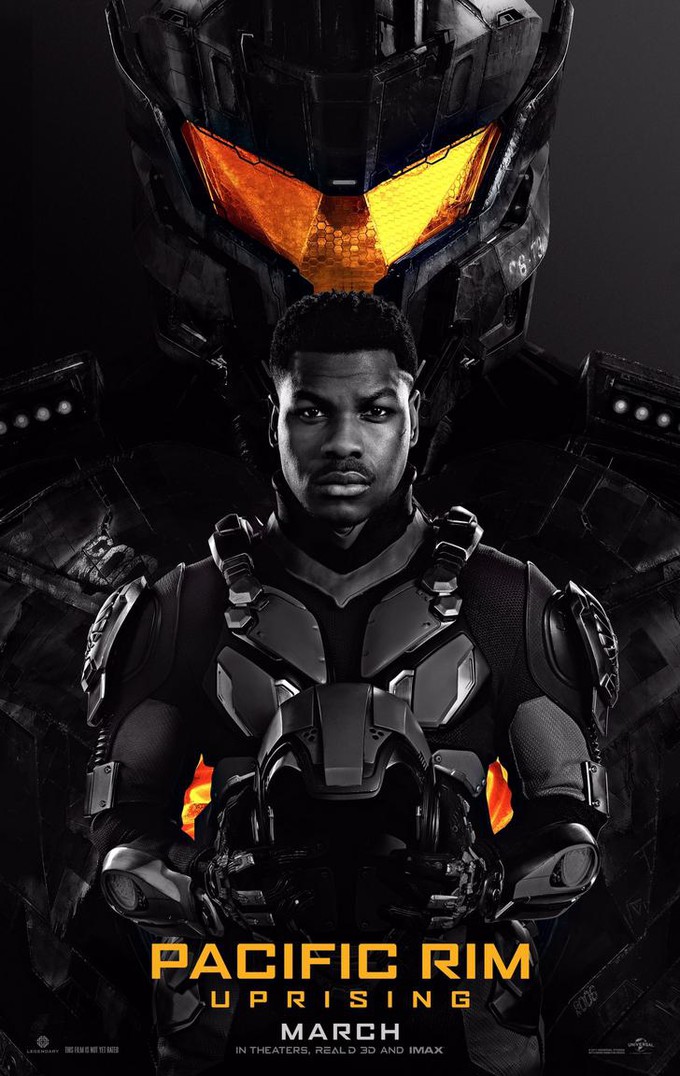 Next we have Scott Eastwood as protohero Nate Lambert in front of the same Jaeger as John. Drift Partners?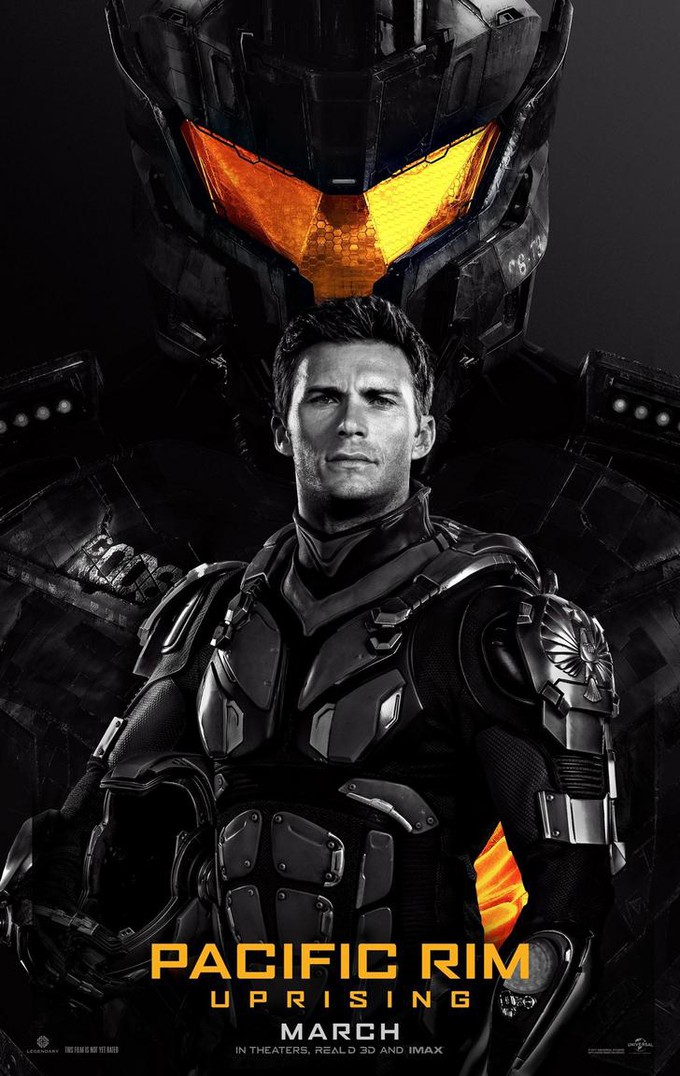 Also returning to the series are the two good doctors, Charlie Day & Burn Gorman. However, what I'm perplexed by is why isn't there a poster for the one returning Jaeger pilot of the first film, Mako Mori? Rinko Kikuchi is awesome and demands a poster, dammit!
The trailer is premiering at the New York Comic Con shortly. We must wait till March 23rd of 2018 for the movie.
Stay Strong, Live Good, Love Movies.
Dannie