Hola Dannie here! Checking in with the first picture of Natalie Portman in Alex Garland's adaptation of Jeff VanderMeer's best-selling Southern Reach trilogy. From what I hear it is a great post-apocalyptic sci-fi tale with 4 strong female leads. "Annihilation" is the first of the trilogy. Entertainment Weekly broke this pic today! Alongside Natalie Portman as the Biologist is Jane The Virgin's Gina Rodriguez! GEEK GEEK She's the new CARMEN SANDIEGO! Also starring Tessa Thompson as the surveyor. We see her next in Thor Ragnarok as Valkyrie! GEEK GEEK GEEK. As the Psychologist we have one of my favorite actresses of all time, Jennifer Jason Leigh. Recently of TWIN PEAKS and ATYPICAL on Netflix! Now here's the pic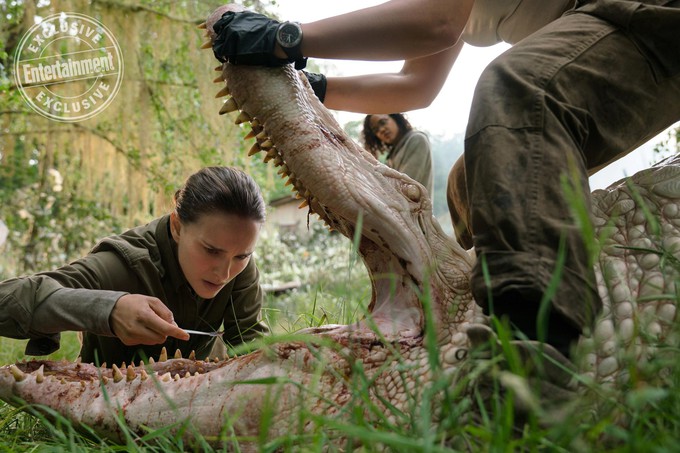 Hoping for a modern tribute to Harryhausen beasties! An albino alligator, insanely cool.
This film is set to be released February 23, 2018 by Paramount and Scott Rudin Productions.
Stay Strong, Live Good, Love Movies!
Dannie aka Pekosa Peligrosa