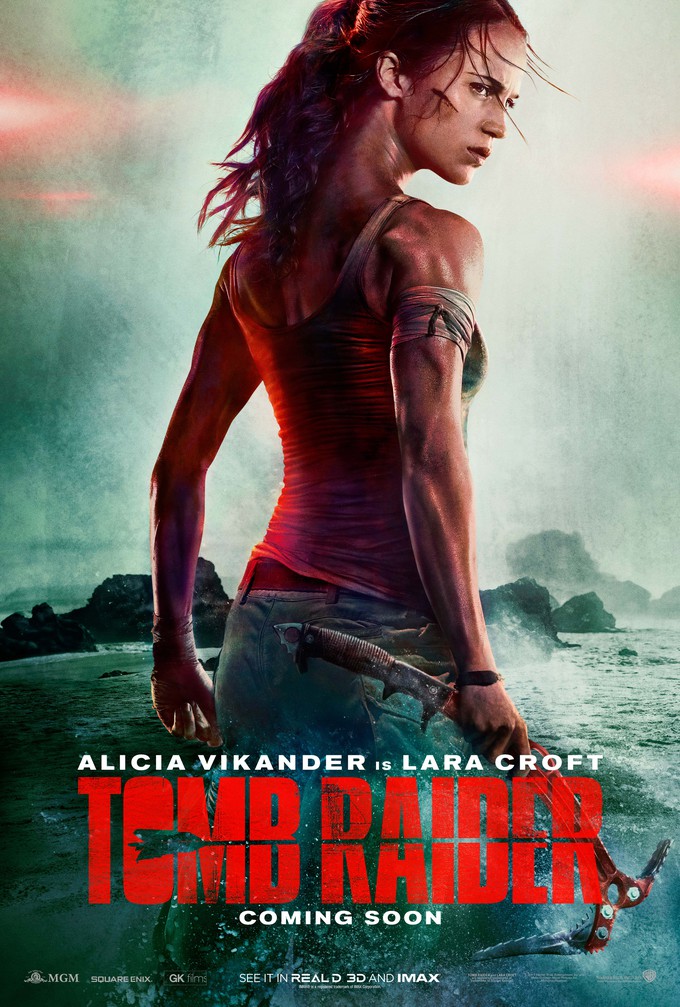 Hey folks, Harry here... Take a look at that climbing tool! Sorry, we all love Alicia Vikander - and it's a fairly standard pose we have here - and we've seen this costume already - but that climbing tool - I'm envisioning it as a close quarters weapon and it looks like it would be mean as hell. Sorry, just where the brain went with this poster! They've debuted a little 10sec teaser - but I'll just hold off for the whole trailer - how about you?
I never liked either of the first two movies. The writing, directing and acting just didn't seem to come together for me. They fell flat. Jolie didn't seem to bring the character to life as I hoped for. Shortly after her stint as Lara, I started loving everything she did though.
We'll get to see Alicia's turn as the heroic Lara Croft on March 16th, 2018! Hope it rocks!
Keep it cool,
Harry