Hey folks, Harry here... Whilst the Toronto International Film Festival is underway - there's business going on that will make new movies happening at the same time. Looks like Roland Emmerich and his pal Mark Gordon have teamed up with the Bona Film Group from China and LIONSGATE, to finance a $100 Million retelling of the Battle of MIDWAY. A retelling, because back before STAR WARS in 1976 - there was a huge Universal Pictures telling of MIDWAY with a cast that just will not be matched today.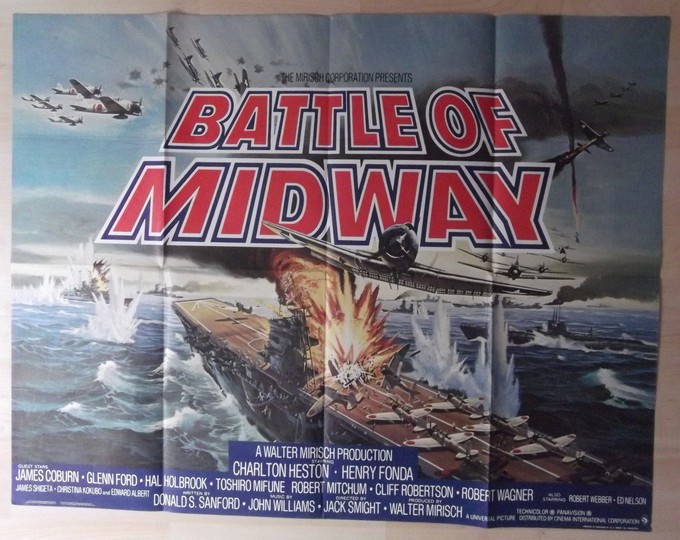 The 1976 MIDWAY starred Charlton Heston, Henry Fonda, Toshiro Mifune, Hal Holbrook, Glenn Ford, James Corburn, Cliff Robertson, Robert Mitchum, Pat Morita, Dabney Coleman, Erik Estrada, Robert Wagner, Robert Ito, Tom Selleck and Paul Frees!
Now that's a cast! Even better was the John Williams score!!!
The story is kinda perfect for Roland Emmerich - who loves to blow shit up just as much as Michael Bay, if not more!
While you wait for the film to be written, cast, shot and released. Check out the original, which is a damn fine WW2 flick!
Keep it cool,
Harry