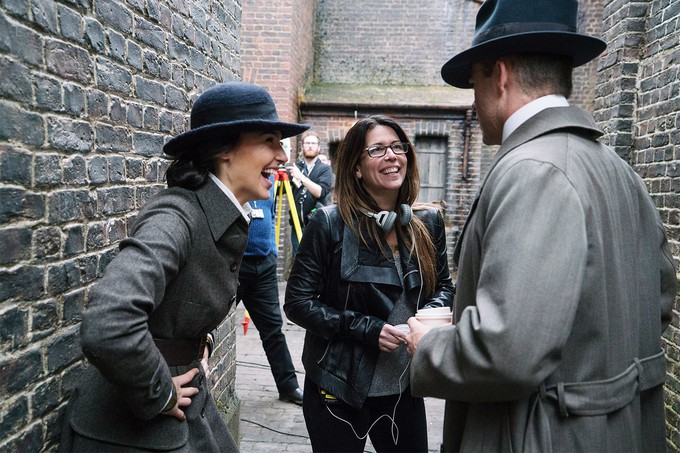 Ahoy, squirts! Quint here. THR reports that Patty Jenkins has finished a long and complicated negotiation process with Warner Bros to return to the director's chair for Wonder Woman 2. She's signed and will be making a lot more money (they say between $7-$9 million) with a nice piece of the backend, making her the highest paid female director in the business.
A movie is always the culmination of a thousand different creative voices, but it's undeniable that Jenkins captained Wonder Woman into the phenomenon it became. Her vision gave us one of the best DC superhero movies ever. It's very good news she's coming back for the sequel.
This puts her way out of the running for Star Wars Episode IX now, so all the director fancasting on the net needs to be updated. One does wonder if that being even a remote possiblity helped close this deal for her, though. They've been negotiating for many months, so obviously Warner Bros had to be convinced about giving her an equal amount of money as her male counterparts within the DCEU.
However they came to the deal, I'm just happy it is done and they can now focus on giving us the very best follow-up possible.
-Eric Vespe
"Quint"
quint@aintitcool.com
Follow Me On Twitter