Hey everyone. Capone in Chicago here.

Hey guys, look at me over here on the Coaxial side of the site, celebrating the beginning of the end for one of my favorite series of late, AMC's "Halt and Catch Fire," which begins its final run of episodes on Saturday, August 19, with the premiere of the season's first two episodes. Last week, I got a chance to chat with a few of the creatives for "Halt and Catch Fire," and I'll have those for you over the next couple of days.

First up is actor Scoot McNairy, who has been one of my favorites since I spotted him in writer-director Gareth Edwards' feature debut MONSTERS in 2010. He's been in several films and television series leading up to that, but that film was something of a calling-card moment for him and led to bigger roles in such works as KILLING THEM SOFTLY, ARGO, THE PROMISED LAND, 12 YEARS A SLAVE, THE ROVER, GONE GIRL, BLACK SEA, and OUR BRAND IS CRISIS. Many of you might recognize McNairy as the disgruntled former Wayne Enterprises employee turned suicide bomber in BATMAN V. SUPERMAN: DAWN OF JUSTICE (in case you hadn't noticed, he and Ben Affleck like working together), and he most recently showed up as the reporter in the Netflix film WAR MACHINE. Those paying attention would have also spotted him in a pivotal role in the opening episode of this season's "Fargo."

But for the past few years, McNairy has dug in his heels on playing computer whiz Gordon Clark on the AMC series "Halt and Catch Fire," a show that tracks a series of personal and professional relationship against the backdrop of the birth of modern computing, the internet and social media. The series begins its fourth and final season set (at least for now—the show has been known to jump ahead in time several years at a clip) in the early 1990s. Gordon is now a few years divorced but getting along with ex-wife Donna (McNairy's ARGO co-star Kerry Bishe), with whom he shares custody of their two growing daughters; he's back working with his former rival Joe (Lee Pace), who is, in turn, on much better terms with his ex-business partner and -girlfriend Cameron (Mackenzie Davis).

"Halt and Catch Fire" has never been a ratings bonanza, but when you meet someone who watches it, it's hard to stop talking about the deeper connections these characters have. Like the zombies in another, more popular AMC series, the technology was never really the point of the show, but it's still fun to remember what the pre-smartphone world was like and how cool it was to own your first home computer. So here's McNairy, whose next film will be the Jody Hill-Danny McBride comedy THE LEGEND OF A WHITETAIL DEER HUNTER. Please enjoy my talk with Scoot McNairy (even saying his name makes me smile)…





Capone: Hey, Scoot. How are you?


Scoot McNairy: Good, Steve. How are you doing?



Capone: Excellent. Just last night, I finished watching I guess it's the first three episodes of this season, and they were fantastic.



SM: You're ahead of the game with me. I haven't seen anything this season.



Capone: I don't know if you've seen it, but that fantastic opening sequence, where it basically is watching you and Joe build up the new business in a kind of montage with time sped up again. Could you even get a sense of what that was going to look like while you were shooting it?



SM: For sure. It's fantastic. As far as it was an editing thing, that match framing, and so I was pretty clear on what they were doing. With that being said, I still felt that they did an incredible job at designing that and doing that, and I'm glad to hear from you that it's something that looks impressive and it turned out really well. In order to push through so much time so fast and portray all the information that you need to get across to the audience in such a short time, I thought they did an incredible job on it. It sounds like, from you, that it turned out well, and they accomplished it.



Capone: I'll confess, I had to rewind it and watch it again, I was so impressed. Are you enjoying these time jumps, now that we're firmly in the '90s, or are there things you wish we'd gotten the chance to take a look at that they might have jumped over in these last couple seasons?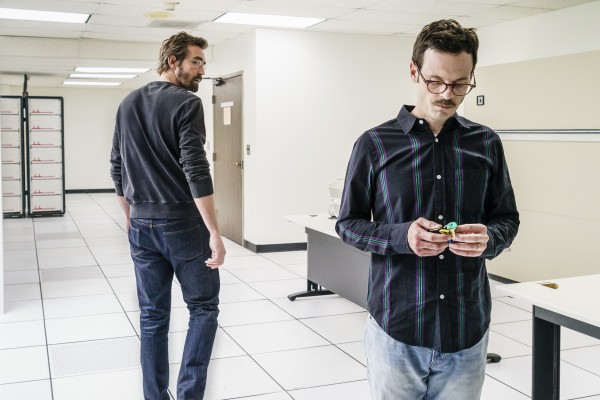 SM: Well, in regards to specific to this time jump this season, I thought that they'd really done a wonderful job at getting inside of Gordon's head and using Gordon's head throughout the season, to turn inwards. I feel like, for this to specific jump, being that it's from the point of view of Gordon, that they've once again played with that idea that we are inside someone's head. As far as the passing of time, we'll do the passing of time through Gordon's interpretation of it, through his head. Now, later in the season, they play with more of these ideas or metaphors that happen through Gordon's odd brain, and the idea that he has toxic encephalopathy, which is a brain disease that they've really done a wonderful job with that. I never felt like it was over the top or that it didn't work or wasn't going to work.



Capone: I was going to ask you about his health, because at the beginning of this season, it seems like he's in one of the better places that we've seen him for the entire run of the show. He seems happy, the businesses are doing well, but we're going to get back into medical issues again soon?



SM: I don't want to spoil anything for you, but I will say that, yeah, Gordon's mental state, his physical state, it's probably the best it's been since we started the show. That's something that, in talking with the creators for the beginning of the show, and potentially for the end—I don't want to spoil anything for you—but yeah, he is in one of the best places that he's been in a long time. His company's up and running. His dreams and ambitions have all come through. Can a person, a human, sit there and be happy with all of the things that he wanted, now that he's got them, or does a human say "Okay, I've got everything I want and everything that I needed. Now, I still have to keep searching for more"? Or can he be satisfied with what he has?



Capone: One of my favorite things about Gordon is he's always been portrayed as a really good father. What's interesting about this season is now he gets to deal with his daughters on a more adult level. It's just starting now, especially with the younger one getting into the business herself, but was that something that excited you about this final season, that they didn't just put the kids off to the side like a lot of shows do?



SM: I will say this, man. It's probably been the most exciting thing that I've done on the show. I'm a father myself, and there's nothing more in this world that I love than my family, and to be able to play that on television or in a character has been just wonderful because it's something I really know really well, and it came really, really easy for me. The girl, Susanna [Skaggs], who plays my youngest daughter, is just absolutely incredible and was wonderful to work with, and at times I sat down and looked at her and thought about my daughter being 16 and just hoping and praying that I would be so lucky to have a daughter like this.



Capone: Well so far I'm loving the dynamic, because I love seeing them side-by-side working together. That probably doesn't happen a lot in real life.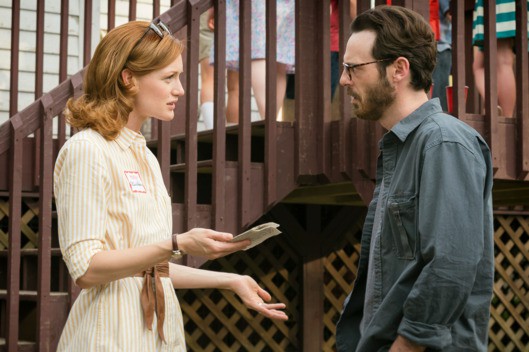 SM: Yeah, and the writers did such an incredible job about writing these conversations between a father and a daughter. I think a lot of them have kids, but to really get that down on paper and be specific about it, as far as the realism of it, my hat goes off to them. They wrote those scenes for Gordon, and in reading them and playing them, I really felt like these obviously have come from parents and people that have dealt with certain issues that I am going to deal with later on in my life.



Capone: I'll admit when the third season finished, I didn't know a fourth season was coming. So to get that luxury, to know that you get that one last season to wrap things up on your terms, was that in a way a relief that you got to see these stories through?

SM: Huge, huge. Absolutely. I think every season, including season one, the creators, the producers, and the cast had no idea if we were going back. We always felt like every season that this could be the last, and it sometimes felt like it was the last. The network has been really good to us, in regards to giving us opportunity after opportunity after opportunity. I think they were really big fans of the show, and they loved it, regardless of the numbers and regardless of how well it was doing—they still continued to give us opportunities.

Getting the opportunity to have a final season, knowing that it's our final season, and giving closure to the characters and the story, we left season one, season two, and season three open ended, not knowing if we were coming back, and that always felt uneasy in the stomach knowing that the story's not wrapping up. For them to give us a fourth season was a huge blessing and just a really kind gesture to us to say, "Look, you guys, we're going to give you one more season. You guys wrap it up this season." I think the writers and the creators did an incredible job at wrapping it up and tying it up with a bow. I always said to them I was like "Wow. This really feels like a novel now, with four different acts."

Capone: One of the reasons I started watching this show is because so many of the lead actors, are people that I had seen in movies. In a film, you get to play a character for a few weeks or months, and then that's it, but on long-form television, you get to dig in and live with this guy for months at a time, and you keep coming back to it. T8his is the first time you've done something like that. What was that experience like for you to really live inside a character to this degree, and how was it different than may the way you approach being in a film?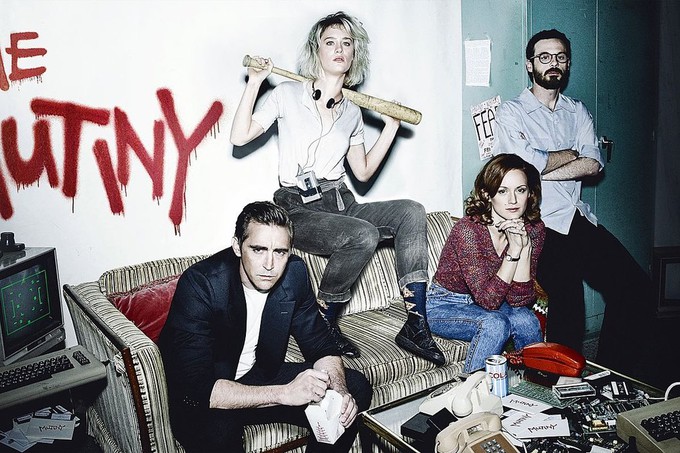 SM: To be dead honest with you, it was a little bit of a struggle. Gordon really took a beating in regards to his character. When you live in that for a while, that's fine, knowing that it's going to end, but having to continually come back to it… I loved playing the character, but that mindset that he was in during the character, to know that you're going to go back to that was a tough thing to wrap your head around. Obviously, once you get there and you get into it and you start working on the episodes, you're just in it. You don't really have time to think about all those things, but there was a certain sense of relief when you could walk away from it at the end of each season.

Knowing that you had to come back to him was exciting, because I was about to work and to continue working with such great writers and such great producers and creators, but it was also accepting the thought and the idea that you're going to have to step back into these shoes and these clothes and this world of fight and control and frustration. Those are things I think that all of us had to live with for those four seasons. As much as I can tell you, I really, really loved doing the show, but I'm not going to lie to you, there was a little bit of a struggle as well.

Capone: I did wonder if Gordon's brokenness did weigh on you to a certain degree, year after year.



SM: It did. It really did. The writing was so good, and I really enjoyed it. The crew was phenomenal, and I can't express that enough. If we didn't have the crew, from year to year, the same crew, the same costumer, the same camera operator, all these people. If there wasn't a certain sense of family on that project, I don't know if I'd be saying the same thing, but they were so good to us and they all got along so well. I never saw anybody argue on that set, on that crew, and that's something I've never seen before in production.



Capone: Let me just back it up a little to the bigger picture. I always was fascinated with this idea that we're looking back at these early days of home computers, video games, and the internet, and yet it still somehow feels very relevant today in a world where everyone's lives are over saturated with tech. We all know where things are going in this field. Is it tough to play a character in this time period, in this field, and not project a certain knowledge of what is coming?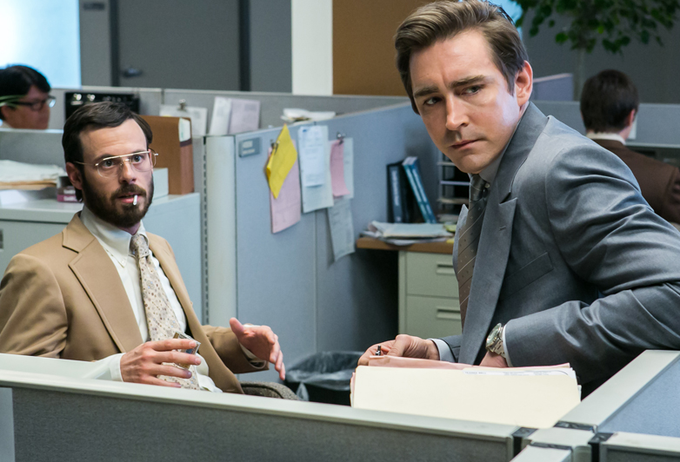 SM: Actually, that's one of the best questions I've ever had, so it's a great, great question. For me, the tech is always been a backdrop to humanity or character or of who we are. Season two was about community. It was about community on the web, but what they were really talking about was community within people and how people need a sense of community. Computers or no computers, we as people need a sense of community. That's why we've always gathered in villages, essentially since the beginning of time.

The fourth season, to me, is about search engines, but it's really about humans searching for other things, in search. Yes, the show has been about tech and computers, but for me, it has always been about how we are the tech. We are the creators of this tech, so if humanity created it, then they created it in a sense of self. Tech has never been something I've really focused on in playing this character or working on this show. It's always been to try to find the relationship between tech and human.

Just like a calculator, we could do it on paper or in our heads, but we can also make a computer do it. For me, it's always been about humans and people trying to understand each other and get along and communicate and exist with each other. Tech just happened to be the thread in the needle that mended those two together to portray the both sides of that and the parallels of us and our brains and the brains that we're creating to work for us.

Capone: It always feels right when Gordon and Joe are working together. There's just something about that dynamic, even though I'm just waiting for the other shoe to drop and for Joe to screw Gordon over one more time, but maybe that won't happen. Are you going to miss that relationship with Lee, getting to play off him? You guys are so different in your approaches, and your characters are so different, yet they seem to fill each other's missing pieces to a certain degree.

SM: One hundred percent. But I won't have to miss it, If anything I got out of this project was a really incredible friend. I still speak to Lee once every two weeks. He's a big part of my family, and I'm a big part of his. His dad and his mom live down the road on their farm, just down the road from my farm, so I don't think that it'll ever be an issue.

The relationship that we built on screen is the relationship that we've taken with us off screen as well, and I think it's probably deeper and a lot more copacetic and not as hostile as you see on your screen. But we struggled together, we fought together, we worked together, and we did the show together. That relationship will never die, and I feel that a lot on a lot of the projects that I work on when you go through such interesting and hard times, and really divulge into these characters, that becomes the relationship that you have with this person for as long as forever.

Capone: We don't have to time to talk about it now, but I'm so excited to see whatever it is you've done with Jody Hill. I love his movies, and I can't wait to see it whenever it comes out.



SM: Yeah, I am excited to see it, too. Working with Jody and Danny McBride and that incredible group of guys. I'm really excited to see the film as well.



Capone: Scoot, best of luck with everything. It was great to talk to you. Thank you so much.

SM: Great. Thank you so much, Steve, for taking the time.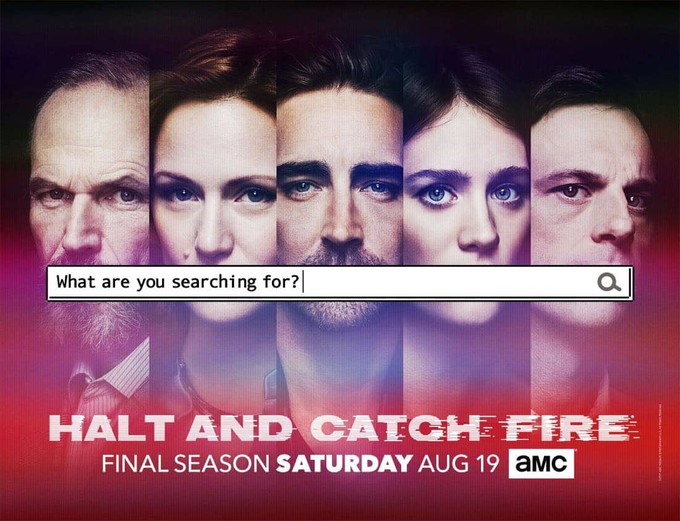 -- Steve Prokopy
"Capone"
capone@aintitcool.com
Follow Me On Twitter