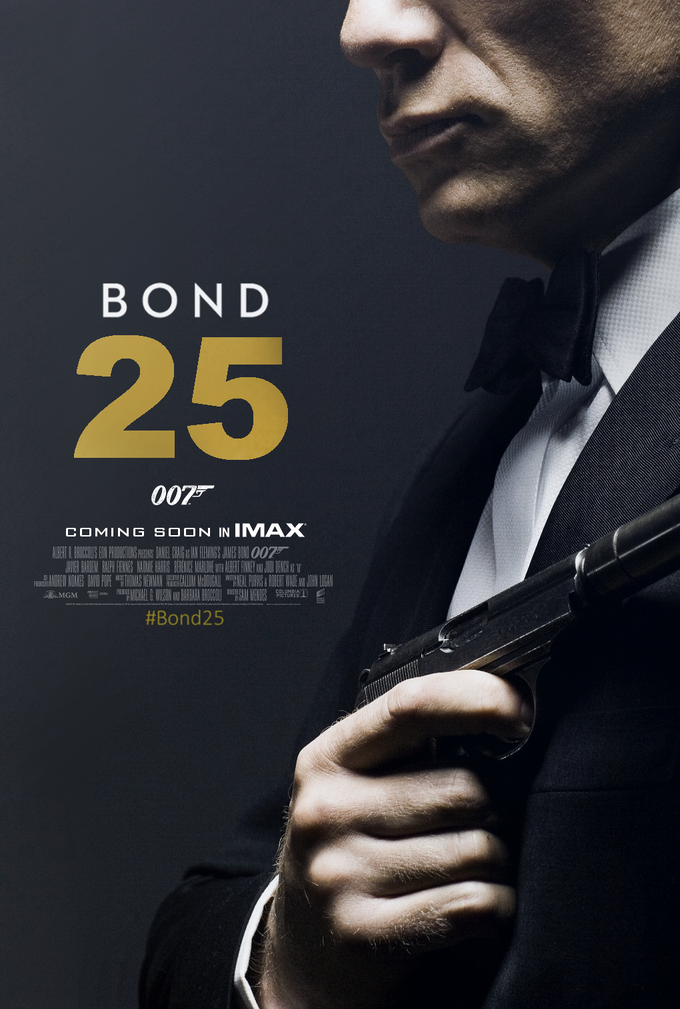 Hey folks, Harry here... So - earlier today - across the web there were stories going out about how Daniel Craig wasn't going to be Bond in Bond 25. I retweeted one of these with a "For Fuck's Sake" - cuz fuck this on again, off again bullshit. I didn't run the story on my site, because I knew Craig was going to be guesting on Stephen Colbert tonight - which a whole helluvalot of sane people watch. Just like the sane people that populate Comic Con.
Remember... right before Ben Affleck took the stage at Hall H, there was a story that started making the rounds... Again, we held off at AICN, because - it felt like bullshit... And then sure enough, Ben Affleck made a heartfelt case to the HALL H faithful that BATMAN was the best fucking role of a lifetime - and he loves it - and that was that. The story earlier in the day was all about getting all of us, talking and getting excited about the Pros and Cons of Ben Affleck... But it gathered attention in the social media sphere and got tons talking about possibilities, so that when Affleck double downed. Everyone was invested.
Feels like the exact same trick that someone pulling strings did with Daniel Craig and BOND 25. Now, I've heard Warners is pretty serious about BOND 25 - and this story as it unfolded today just smacks of their technique. Of course, that strange itch on the back of my neck has been wrong before, but I figured that speculation and thought feels more interesting than Daniel Craig confirming he's in Bond after it was already confirmed.
So. If Warners turns out to get JAMES BOND... How do you feel about the House of Dirty Harry giving us JAMES BOND. Would that mean a certain DUNKIRK director coming in? He enjoyed answering speculative questions about Bond during the DUNKIRK interviews with a bemused smile. Nolan loves Warners. It'd be a great fit. I'm still pulling on XYZ FILMS getting Bond and making a down and dirty Bond in Indonesia with Gareth Evans... but that'll never happen... dammit.
Hopefully, you'll use this space to "wonder" about the next Bond 25... Discuss your hopes for where he settles down, the kind of adventure, would Bond defeat elements of Spectre within the U.S. Government? Is that too WINTER SOLDIER? They could frame it like a New York based Goldfinger adventure. Twitch Twitch...
Keep it cool,
Harry