Showtime says of episode 14: "We are like the dreamer."
Spoilers lurk in the text invisible.
Word on the street is this weekend's 14th episode of "Twin Peaks" swaps a Belushi for a Bellucci (who is said to play a dream girl), and Ray Wise makes his first appearance as Laura Palmer's pop since hour two. The Blue Rose Task Force is back after taking last episode off.
The episode is also said to harbor much discussion of Special Agent Phillip Jeffries, and this 14th episode is dedicated to the David Bowie, who was intended to reprise the role of Jeffries before his untimely demise.
Janey-E Jones, who gave Dougie a ring that wound up in Major Briggs' belly, is half-sister to Dale Cooper's old assistant Diane Evans.
Bobby Briggs and the most senior members of the Twin Peaks sheriff's department meet the eyeless girl from hour three.
Deputy Andy Brennan converses with The Giant in the White Lodge.
In a dream, Gordon Cole meets his younger self.
James' pal lost his hand to an interdimensional portal.
Previously. On "Twin Peaks."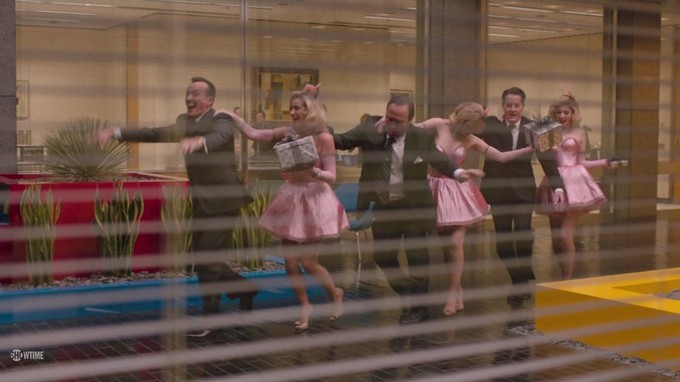 * SINCLAIR'S TERROR. After forming a conga line, The Mitchum Bros. and their employees present gifts to Bushnell Mullins, much to Anthony Sinclair's horror. Duncan Todd, minion of "Cooper," orders Sinclair to murder Dougie Jones.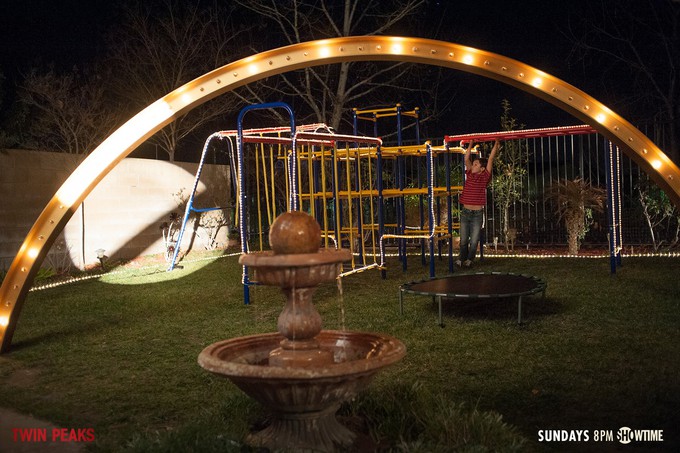 * MORE MITCHUM MITZVAHS. Janey Jones directs workmen to erect a jungle gym in her backyard. Also, there's a new BMW in her driveway.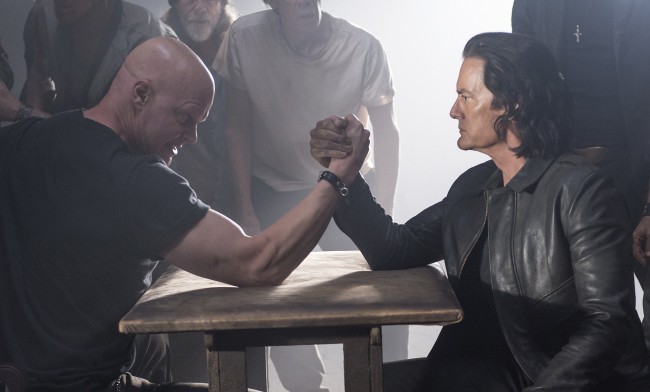 * OVER THE TOP. At "The Farm" in Western Montana, "Cooper" prevails in an arm-wrestling contest and punches the the bald, hulking Boss Renzo (Derek Mears) to death. ("Cooper" turns out to be a true superman, invulnerable to bullets and possessed of superstrength.) ("The Farm" is not very farm-like, but does sports a giant viewscreen worthy of a Starfleet vessel.)
* DEATH RAY. "Cooper" shoots a fleeing Ray, demanding to know who hired Ray to kill "Cooper." "Phillip Jeffries," is Ray's response. "They say you have something inside that they want." Ray answers no when "Cooper" asks if Jeffries ever mentioned Major Briggs. Ray produces a ring that should have gone on "Cooper's" finger after Ray killed "Cooper." Ray produces "The Coordinates," says Jeffries was last seen at "The Dutchman's." At "Cooper's" instigation, Ray puts on the ring, and the ring vanishes into the Black Lodge after "Cooper" kills Ray.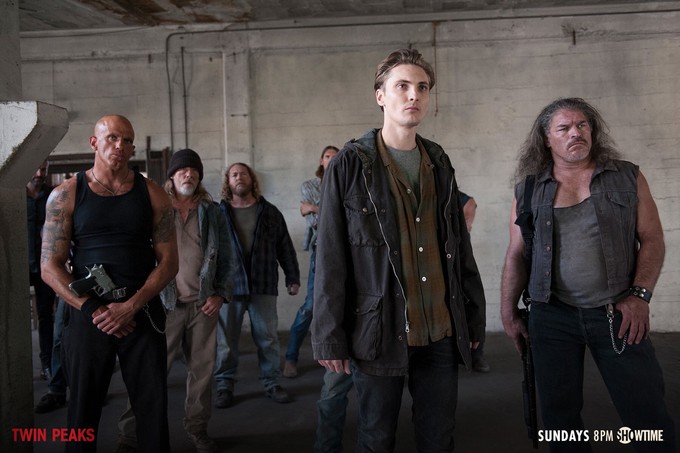 * "COOPER" BOY. The murderous Richard Horne (the son of "Cooper" and Audrey Horne?) joins the group watching "Cooper" and Ray on the viewscreen.
* BACK IN BLACK. In the Black Lodge, Ray's bleeding corpse lies on the floor. The Jade Owl Ring is placed again on a Black Lodge table. (Other possessors of The Jade Owl Ring include explorer Meriwether Lewis, politician Richard Nixon, murdered waitress/prostitute Teresa Banks, one-armed Phillip Gerard, murdered high-school student Laura Palmer, Norma Jennings' kid sister Annie Blackburn and insurance agent Douglas Jones.)
* BAD DETECTIVES. The Fusco men learn from fingerprints that "Dougie Jones" is really missing FBI agent Dale Cooper, who escaped from a South Dakota prison two days earlier. "That's a huge fucking mistake," they decide, and trash the report.
* TONY's $5000 INVESTMENT. Sinclair (Tom Sizemore) meets with Detective Clark (John Savage), hoping to secure undetectable poison to kill "Dougie." "I'll call Mr. Todd," another detective tells Clark.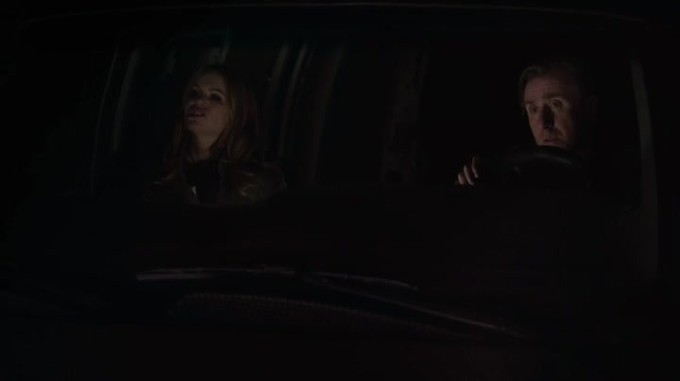 * LATTER DAY. The Hutchenses (Tim Roth & Jennifer Jason Leigh) discuss Mormon culture as they drive to Provo.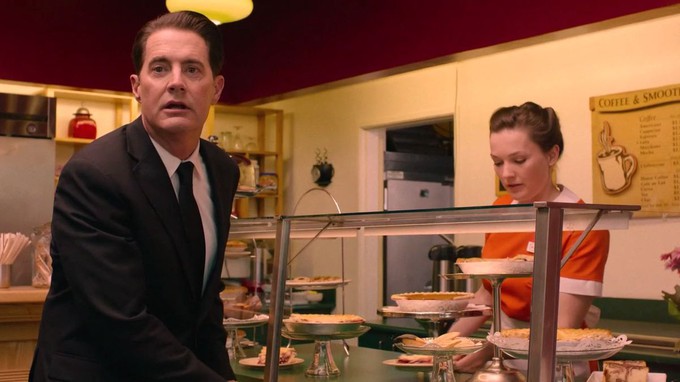 * CHERRY PIE I. As "Dougie" observes Sinclair's considerable shoulder dandruff, a distraught Sinclair aborts his plan to poison Dougie. A Szymon waitress (Virginia Kull, who has had recurring roles on "Boardwalk Empire," "Gracepoint," "Sneaky Pete" and "Big Little Lies") brings "Dougie" his cherry pie.
* CHERRY PIE II. Shelly Briggs (Madchen Amick) telephonically offers distraught daughter Becky Burnett (Amanda Seyfried) cherry pie.
* TONY CONFESSES. Sinclair confesses to Bushnell Mullins that he's been secretly working for Duncan Todd. "You cost me plenty!" Battling Bud rages. "I was prepared to send you away for a long time!" A weepy Sinclair agrees to testify against Todd (who answers to "Cooper").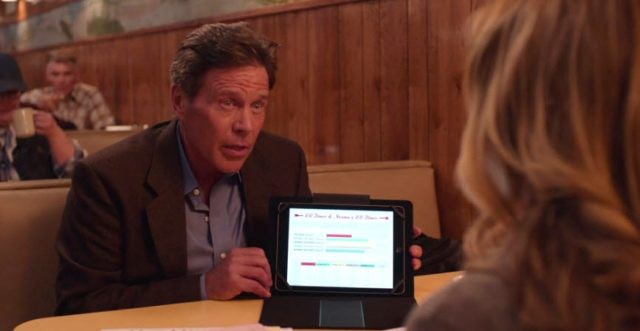 * THE RETURN OF BIG ED HURLEY! Norma Jennings and Big Ed Hurly invite Bobby Briggs to dine with them. Bobby says he found something belonging to father Garland Briggs "today." As Norma fetches Ed's dinner, Bobby asks if he should leave Ed and Norma alone. "No reason, pal; nothing happening here," replies Ed.
* NORMA's PIE. Walter Lawford ("Eight Is Enough" icon Grant Goodeve), Norma's slippery out-of-town partner in a chain of Double-R diners, arrives, kisses Norma suspiciously close to her lips, and pitches the virtues of cheaper cherry pie ingredients. When Norma agrees to have dinner with Lawford, Ed does not look happy. (Norma's reluctance to add the word "Norma's" to the Double-R's signage strikes me as curious given the giant, unexplained "T mar" that dwarfs the "RR" on the sign outside.)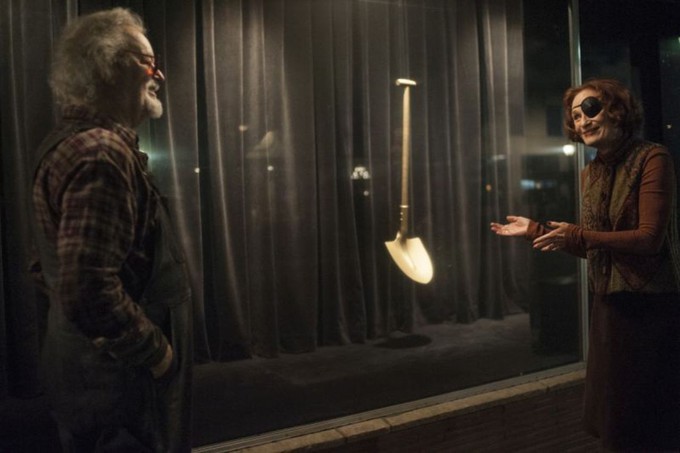 * AMP UP. Dr. Jacoby spots his Golden Shovel in Nadine Hurley's store window and slams on the brakes. He remembers Nadine dropping a potato during a stormy day.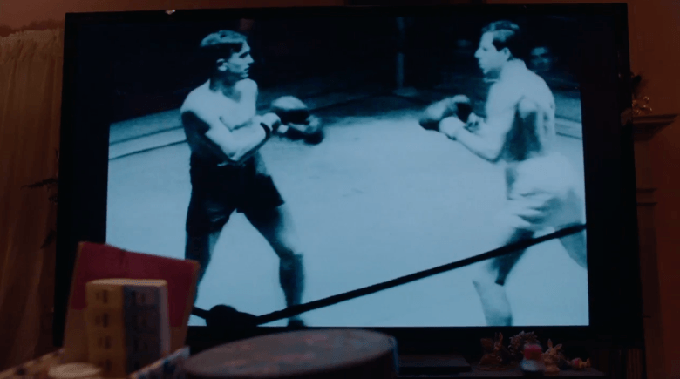 * PUNCH DRUNK. As she watches an ancient boxing clip (of Battling Bud Mullins?) repeating on a loop, Sarah Palmer realizes she's running low on vodka.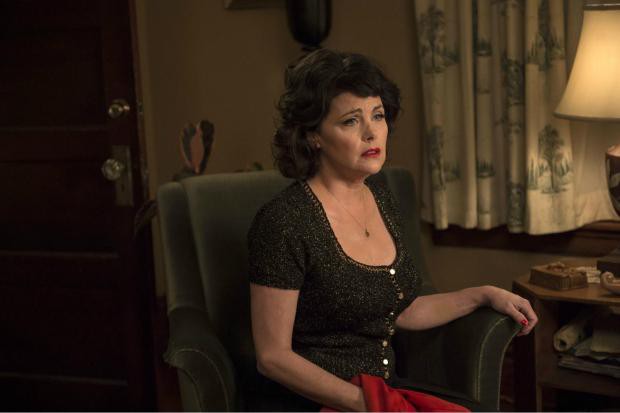 * AUDREY II. "What did she say?" Audrey (Sherilyn Fenn) pleads with husband Charles (Clark Middleton). "I don't know who I am, but I'm not me." Audrey can't remember if the Roadhouse is far away or not. "If I didn't know better, I'd swear you were on drugs," says Charles. "Are you going to stop playing games or do I have to end your story too?" he asks.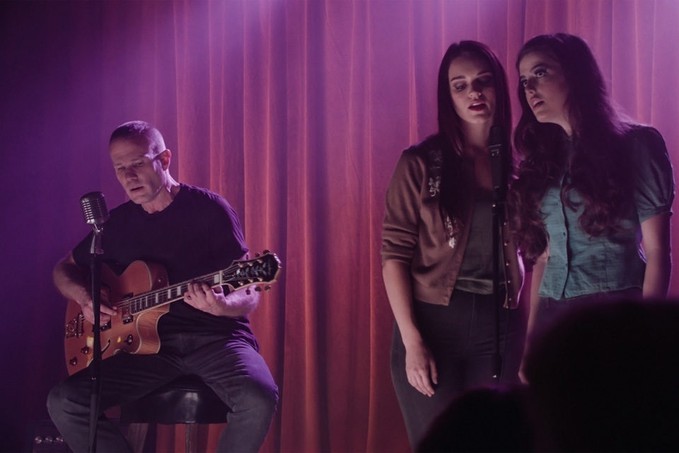 * SZOHR NUFF. James Hurley reprises "Just You," the song he sang with Maddie Ferguson and Donna Hayward during the second ABC season. Renee (Jessica Szohr, who played Vanessa Abrams in 83 episodes of "Gossip Girl"), making her first appearance since hour two, weeps.
* GAS FARM. Nursing soup, Big Ed Hurley, once a Bookhouse Boy, stares out the window. What does Big Ed burn?