Hey folks, Harry here... THOR RAGNAROK is giving me a wicked case of GOTTA SEE IT NOWS! The trailers have been outstanding, the idea of Hulk vs Surtur is blowing all my gaskets in my head noodles. Hopefully we'll be watching this before we know it. I'm wildly curious about the Odin storylines here - and Jeff Goldblum's Grandmaster. Then, the surprises. Who knows who will be watching the Thor vs Hulk fight in the arena?
Here, check out the poster: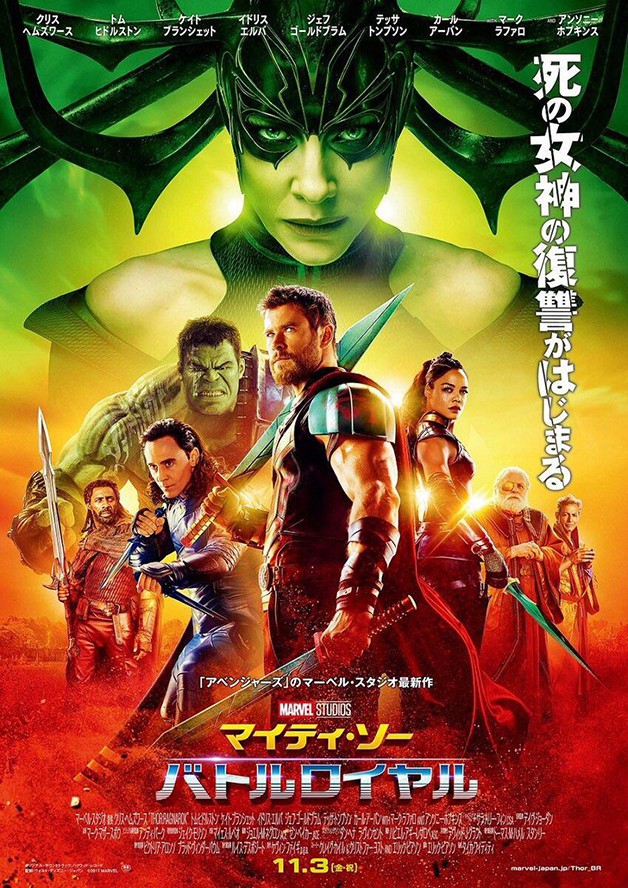 And if you don't think Cate isn't going to own this film - you're betting wrong!
Keep it cool,
Harry