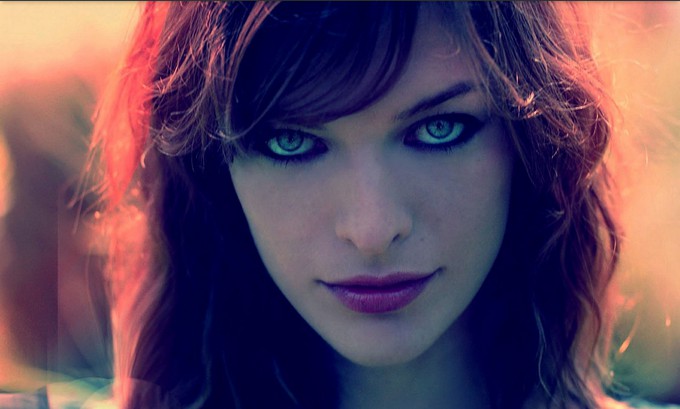 Ahoy, squirts! Quint here. Neil Marshall's Hellboy reboot thing keeps charging forward. We have Stranger Things' David Harbour stepping into the very large shoes left by Ron Perlman and Ian McShane playing his father figure, Professor Bloom, and now we have a baddie for Hellboy to face down with in the form of Milla Jovovich, playing The Blood Queen (per Deadline).
This is a Millennium/Lionsgate outing and that is both super exciting and a bit nervewracking. I'm excited because I know they're attacking this material in a darker, bloodier way than Guillermo del Toro did and the more they can distance themselves from his fairy tale feeling films the easier it's going to be to not spend the whole runtime bummed that we got this instead of del Toro's long-in-the-works trilogy capper.
But Millennium has a long history of going exploitation-y with their stuff. It has served them well, but the last thing this movie needs to feel like is a cheap knockoff and with the studio involved I'm not sure that's entirely out of the question.
But, Marshall's a fun director and the cast they're building has a lot of personality, so there's no need to start screaming that the sky is falling just yet.
What do you folks think so far?
-Eric Vespe
"Quint"
quint@aintitcool.com
Follow Me On Twitter