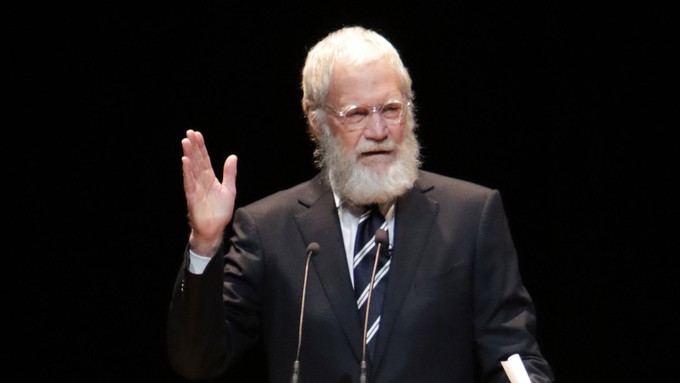 The longtime late-night host is starting with six hour-long episodes that will see him generate "in field" segments and focus on one interviewee per installment.
This makes David Letterman's new show, which hits Netflix next year, sound a lot like Norm Macdonald's superb YouTube show, on which Letterman recently guested.
"I feel excited and lucky to be working on this project for Netflix," said Letterman in a statement. "Here's what I have learned: If you retire to spend more time with your family, check with your family first. Thanks for watching. Drive safely."
The 70-year-old Letterman's last episode of CBS' "The Late Show" aired more than two years ago, on May 20, 2015.
The comedian, already the recipient of 10 Emmys, will be honored in October with the Mark Twain Prize during a ceremony PBS will air Nov. 20.
No word on whether he'll shave.
Find all of Deadline's story on the matter here.