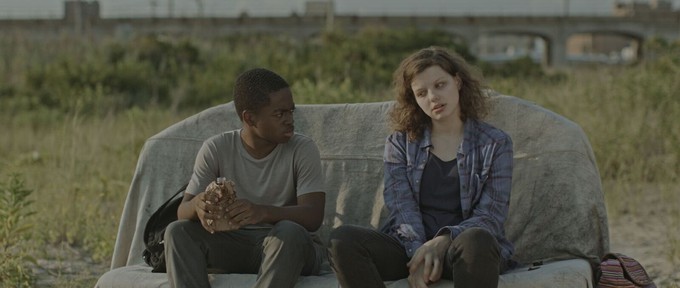 Hey guys! Horrorella here...
To make your Monday a little more exciting, I've got a contest for you!
Michael O'Shea's new film, THE TRANSFIGURATION hits VOD tomorrow (August 8) and Strand Releasing wants to give 3 lucky AICN readers a chance to bring the film home on DVD.

An official selection at the Cannes Film Festival, writer/director Michael O'Shea's debut feature THE TRANSFIGURATION follows troubled teen Milo who hides behind his fascination with vampire lore. When he meets the equally alienated Sophie, the two form a bond that begins to challenge Milo's dark obsession, blurring his fantasy into reality. A chilling portrait of violence, THE TRANSFIGURATION is a stunning atmospheric thriller set against the grit of New York City.
Interested? I knew you would be. Here's how you get in on this: Send an email to horrorellablog@gmail.com and in the subject line, put Transfiguration Contest. Then in the body of this email, tell me your very favorite vampire flick, along with your name and your mailing address. This is only open to US residents who are 18 and older. The contest will run through 11:59 pm on Thursday, August 10th. Three winners will be selected at random and will be notified via email on Friday.
And be sure to check the film out on VOD starting tomorrow. It sounds like it has a lot to offer.