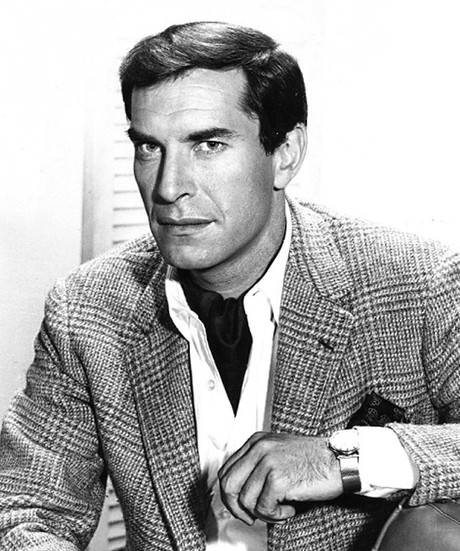 Hey, guys. Quint here. Today sucked for movie fans. We lost two cinematic titans: George Romero and Martin Landau.
Martin Landau had a fascinating career. It takes a real talent to be able to vacillate between creepy and sweet the way he could. His first big part as an actor was playing the sinister Leonard for none other than Alfred Hitchcock in one of Hitch's best movies: North By Northwest.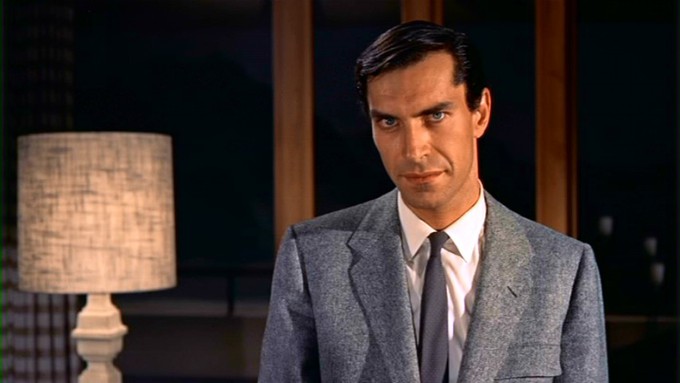 He's so unabashedly slimy and deliciously evil in that movie. Landau played the heavy with such relish that it'd be easy to assume he'd be typecast as the heel. He may have played a lot of tough guys in his days, but his most famous roles are sympathetic. Bela Lugosi in Ed Wood, Harry Trimble in The Majestic, Commander Koenig in Space: 1999 and Rollin Hand in Mission: Impossible.
The man showed a ton of range in his life and it all seemed to focus him to the role of Bela Lugosi in Tim Burton's Ed Wood, a part that uses every single one of the tricks in his acting bag. Tim Burton told Landau that he and Johnny Depp would have walked away from the movie if he had turned down the part because in Burton's mind nobody else could have played Lugosi correctly. It's hard to disagree with him after seeing Landau's performance in that movie, one that rightfully earned him an Oscar.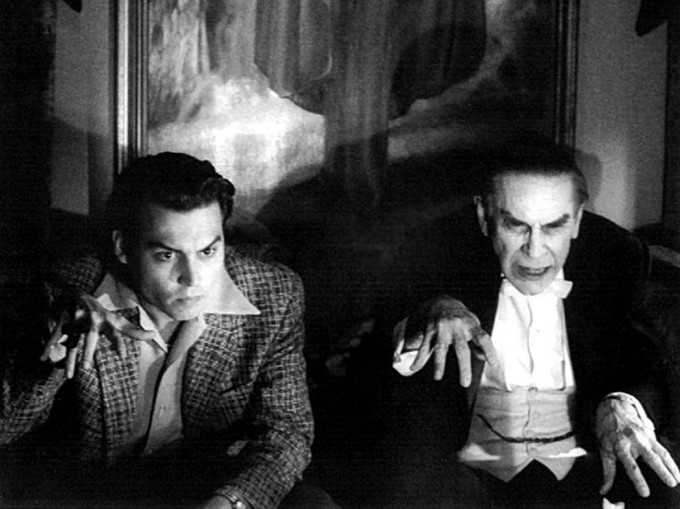 Lugosi is a grumpy old asshole drug addict and it's impossible not to love him. That's a hell of a turn for any actor and Landau stepped into the role so effortlessly that it looked like he wasn't even trying. The man just became Lugosi, embracing the accent and mannerisms without becoming a caricature of one of the most famous screen presences of all time.
It's hard to argue that any other role in his long and varied career is better than what he got with Ed Wood, but it's not my personal favorite. I wouldn't say this other role is richer, deeper or better acted, but it's the one that I felt compelled to revisit when I heard he died. It's the one that first popped into my head when my mind turned to his movies. And you guys are going to think I'm silly by bringing it up in this light.
In the early '80s he did a little horror movie that isn't very well known, even among horror fans. It's called Alone in the Dark (no relation to Uwe Boll's awful video game adaptation) and it's about the power going out in a mental institution and all the crazies escaping into the small town nearby. Landau plays one of those psychopaths, called Preacher, and he's so off his rocker in that one that it just puts a big smile on my face every time I think about it.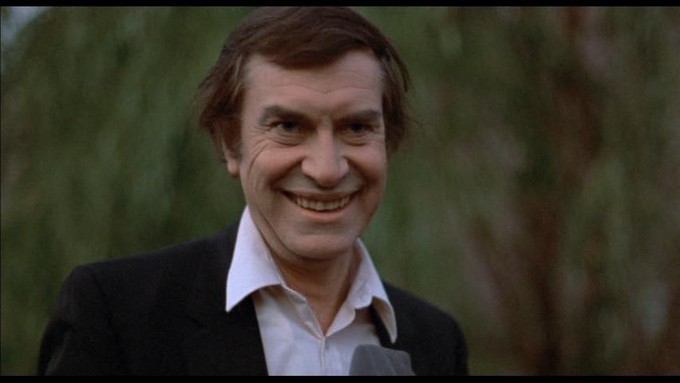 Again, I'd never say it's his best performance or movie, but it's undeniably one of my favorites.
Landau turned in memorable performances in Woody Allen's Crimes and Misdemeanors, Tucker: A Man and His Dream, Biblical epic The Greatest Story Ever Told, City of Ember, The X-Files and Rounders. Everything he appeared in felt better for having him in. He's one of those old school working actors with a hardline work ethic. If you're going to do something, do it right. He brought it all to every part, from sympathetic to psychopathic, and it showed in his work.
I met the man on a couple of occasions and both encounters were respectful and warm. One was in 1999 when he came to Austin for the premiere of Ron Howard's EdTV. That was a crazy night for a number of reasons, not the least of which was somehow getting seated directly behind Elizabeth Hurley and getting ribbed about it afterwards by a pretty well known director ("You got the best seat in the house!"), but of all the celebrity I was surrounded with that night the one that stuck with me the most all these years was Landau.
The afterparty was at an Austin institution called Antones where Jimmy Vaughn was playing. I remember Matthew McConaughey and Woody Harrelson jumping up on stage at one point and jamming with Vaughn, but as the night wore on the famous faces started disappearing one by one leaving just Martin Landau, who at the time must have been about 70 who stuck around to talk with his fans.
Everyone who wanted to talk to Landau had a chance and not just a quick "Hi, how ya' doing?" either. He engaged everybody who approached, asked them questions about their lives and actually cared about their responses.
When it was my turn to say hi I fumbled something about how much I loved Ed Wood and he actually acted like it wasn't the 100th time he heard that same compliment that night. It's been so long that I don't remember the details of our conversation, but I do remember at some point in the talk he put his hand on my shoulder and squeezed and it was the most grandfatherly thing I've ever personally felt. Even counting my own grandparents!
Thirteen years later I got to sit down with him when he came back to Austin in support of Tim Burton's Frankenweenie and had a great interview with him. You can read it here and I highly recommend giving it a look over. He has some amazingly candid things to say about making Ed Wood and how to tell good acting from bad acting.
Once again, even though I was probably his twelfth interview that day he talked to me like I was his first interaction of the day. I'll always remember his warmth and sense of humor, how he switched gears from accent to accent in a way that was a little show-offy, but also self-deprecating. He even did a great Dad Joke. He was talking about his good memory and knocked on wood. The second he actually knocked he jumped and shouted "Come in!"
The interview didn't feel like work for him just as none of his appearances in film and TV felt like work. I'm sure Mr. Landau spent an enormous amount of time on his craft, but like a great athlete you'd never think about that because he makes it look so effortless and natural.
Martin Landau had a long and eclectic career on stage and screens big and small. His personal life was just as crazy. He was a good friend of James Dean's, he knew Marilyn Monroe, he went to Lee Strasberg's acting school with Steve McQueen, he worked with Rod Serling on two OG Twilight Zone episodes and he was Gene Roddenberry's first choice to play Spock.
I'm sad Martin Landau is gone, but I'm grateful for the huge amount of work he left behind. My thoughts will be with Mr. Landau's friends, family and fans.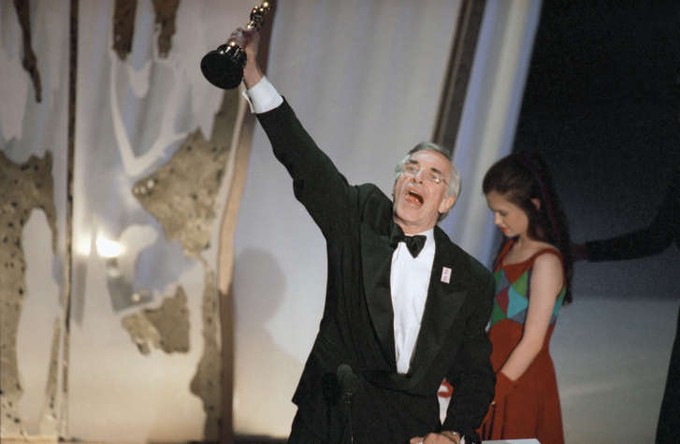 -Eric Vespe
"Quint"
quint@aintitcool.com
Follow Me On Twitter