Ahoy, squirts! Quint here. I've been in New Zealand on what can best be described as a working vacation for the past 3+ weeks and I scheduled my return so I could stay in the LA area and attend D23. Sadly I had to miss the first day of the con because the Wellington weather was even wetter and windier than it usually is and my domestic plane ride was delayed by 5 hours, causing me to miss the big haul back home. I'd like to think New Zealand was just trying to keep me there one more day, but because of that I missed the big animation presentation.
Thankfully I was able to make the next flight out and that means I got to be there and see Disney's quite impressive live action panel. I've wrote up the the jaw-dropping Avengers: Infinity War footage before my computer's battery went tits up and you've gotten to see the trailer for A Wrinkle In Time and the Star Wars: The Last Jedi BTS reel but what you haven't seen on the site yet are some of the cool BTS photos they showed during the panel for The Last Jedi.
Many of them (the ones in black and white) were shot by director Rian Johnson himself and while there aren't any "clean" versions of just the photos themselves, Disney has released a ton of panel pictures so you can see some, but have to put up with those pesky actor peoples standing in the way.
Since photography inside the room was strictly forbidden these will be the best looks at some of the cool BTS photos they flashed us during the presentation. Represented below are Luke, Leia, Finn, Rey, BB-8, Kelly Marie Tran's Rose and Benicio del Toro's still unnamed character. Enjoy!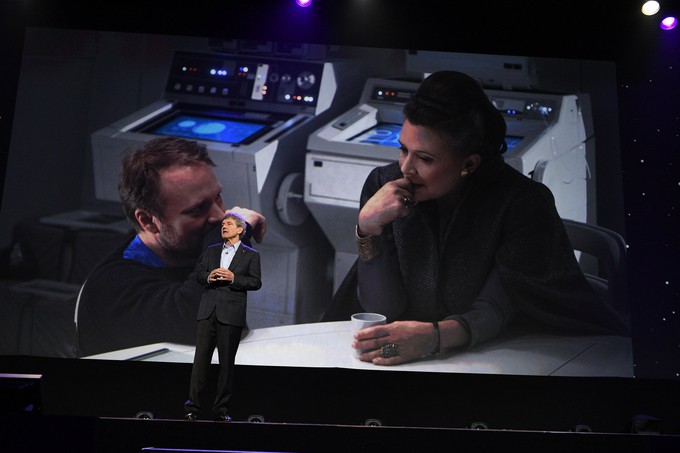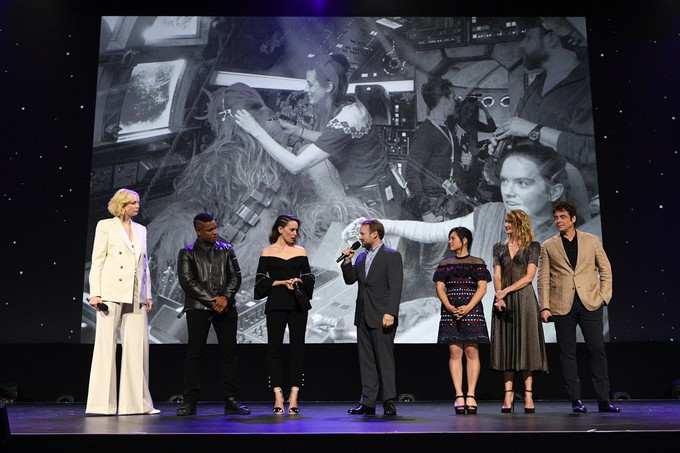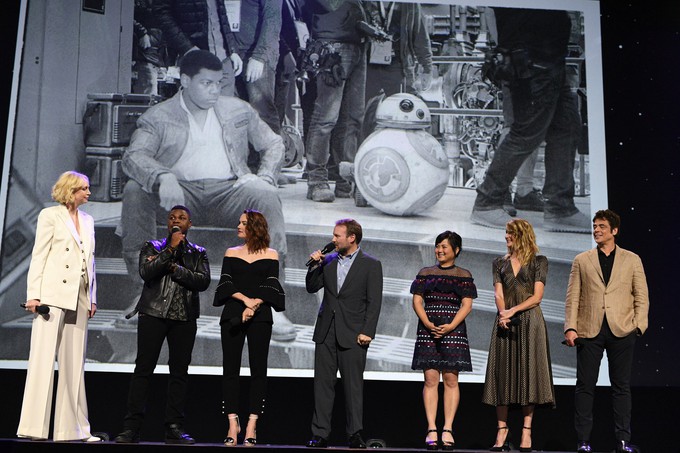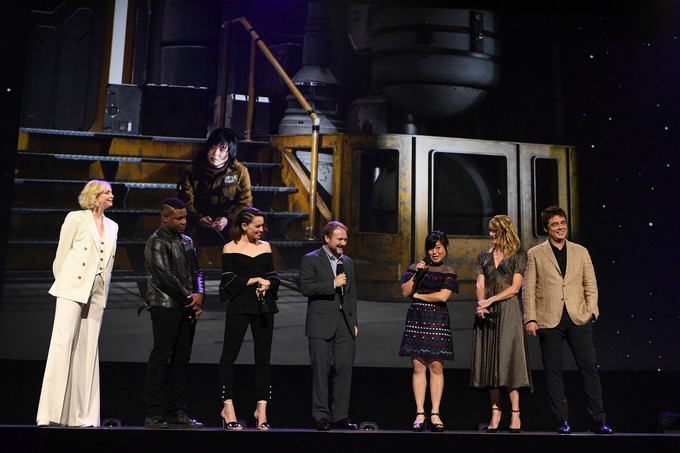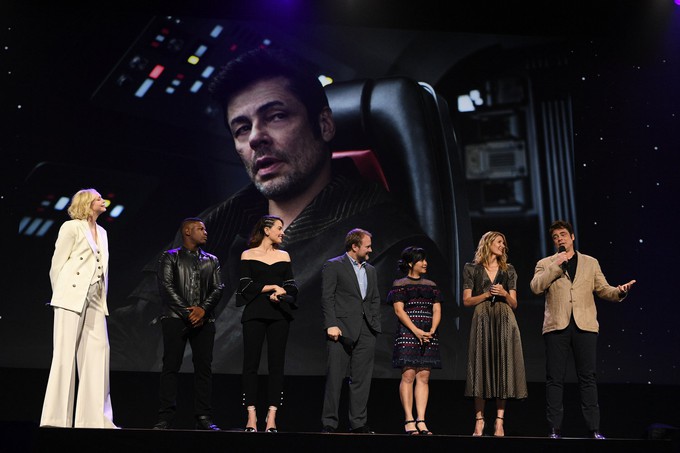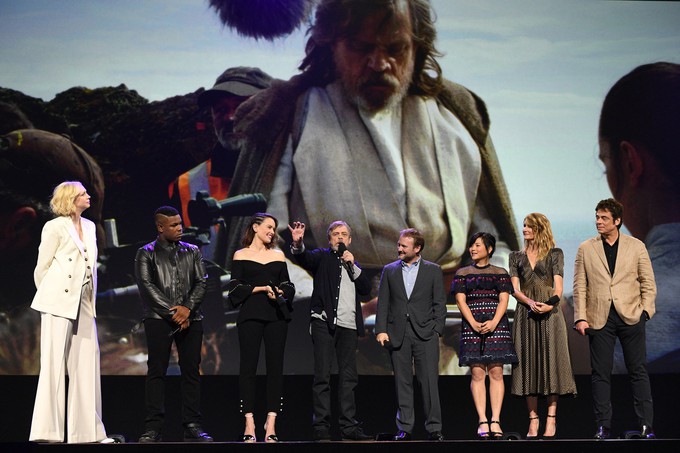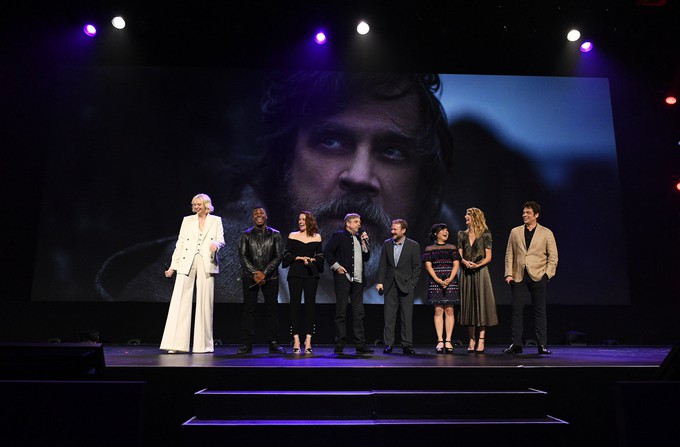 One of the photos you're not seeing are one of Laura Dern in black and white, obscured mostly by fog or smoke, an elegant laser pistol in one hand. Yeah, she looked like a total badass and I can't wait to see the context within the movie. Another one showed Tran being dressed onset in a sharp First Order Commander uniform, which is either a giant spoiler (probably isn't) or indicates some kind of subterfuge going on.
There's a weird, classy vibe I'm getting off of these pics and that BTS video they released. I don't know about you, but weird and classy sounds mighty, mighty good to me. Especially when you consider that Mark Hamill came out and said that he believes this one is something very special. He said that it's becoming harder and harder to do something new and different in this universe, but by God The Last Jedi does and that he's extremely proud of it.
Is it December yet?
-Eric Vespe
"Quint"
quint@aintitcool.com
Follow Me On Twitter