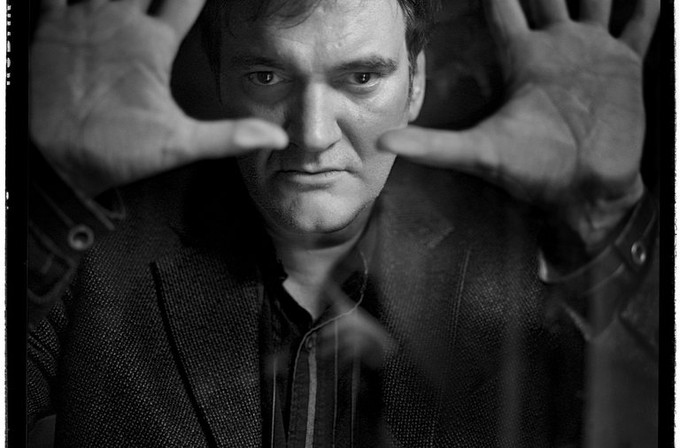 Ahoy, squirts! Quint here. The Hollywood Reporter dropped a big bomb today, at least for us movie nerds. Quentin Tarantino's next project is in the works and it seems like it's a movie that takes place around the events of the Manson Family Murders.
This marks the first time Tarantino will tackle anything close to a true life story and I'd be willing to bet just about anything that this film will be as far from a standard biopic as you can possibly get and still be about the horrific events surrounding the Manson Family's killing spree.
THR's story says that Tarantino is in touch with Brad Pitt and Jennifer Lawrence to take part in the movie but is careful to point out that nothing has been signed yet and they also say that Lawrence isn't up for the Sharon Tate role.
Deadline has added onto the story saying that none other than Margot Robbie is being considered to play the very pregnant Tate, the most famous of Manson's victims. Deadline also mentions that Samuel L. Jackson is likely to play one of the leads of the film.
I wonder what this project does to the Kate Bosworth Manson project that's been floating around for a while. Are we going to get another Capote/Infamous situation here with two competing Manson Family Murder stories or will the less flashy one die on the vine?
This project would mark Quentin Tarantino's 9th feature and means we're down to only one more after this if he sticks to his "10 features and then I'm out" rule. I've read some are disappointed by the subject matter, but I for one am frankly excited about whatever story Tarantino is passionate to tell, especially since I know he'll tell it in a way no other filmmaker can.
If you want to know more about the crazy story surrounding Charles Manson and his family, I highly recommend taking a listen to Karina Longworth's Manson Season of her old Hollywood-focused podcast YOU MUST REMEMBER THIS. Captivating stuff.
-Eric Vespe
"Quint"
quint@aintitcool.com
Follow Me On Twitter