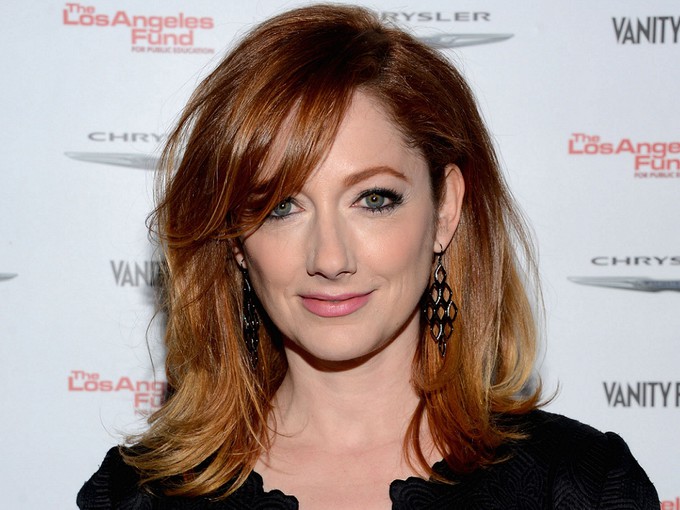 Ahoy, squirts! Quint here. You have no idea how much restraint I had to use in order to not run the werewolf flipping the bird photo from Cursed with this story. Thankfully good taste prevailed and I went with a more traditional picture of Ms. Greer. I'm not saying I'm a hero, but maybe a Webby Award nom is in order?
The good news is that Judy Greer keeps going strong and appears in a bunch of film and TV. The better news is that she's joining up with the new Richard Linklater flick WHERE'D YOU GO, BERNADETTE, appearing alongside Cate Blanchett, Kristen Wiig and Billy Crudup about a wife and mother who goes missing and the journey of her daughter to find her.
Deadline has the story and says that Greer will play Dr. Kurtz, a mental health professional with a pretty combative type of confrontational therapy aimed at forcing her patients to deal with their mental health issues.
I can see her playing this hardnosed and also a little bit funny. Either way she'd rock it in this part.
So there you go. All good news: more Judy Greer, a juicy sounding part for Judy Greer and no reminder that Cursed is a thing that exists. Everybody wins!
-Eric Vespe
"Quint"
quint@aintitcool.com
Follow Me On Twitter