Ahoy, squirts! Quint here. Forgive the sidetrack into video game territory, but I'm a pretty big fan of Destiny and I'm super excited to see what Bungie has in store with the sequel. I figured a few of you out there would be as well, so I wanted to make sure you guys and gals knew that the very first gameplay presentation is happening in under an hour and you can watch it live!
I've lost many, many hours to Destiny. I've made real friendships with people from all over the country thanks to the inventive and intense raids. The gameplay on this thing is top notch, but there is room for improvement. I'd love to see Destiny 2 embrace a little more of the RPG aspect in terms of customization and upgrading your character/abilities/weapons. I'd also love to see them give us a bit more variety of stuff to do or explore on a day to day basis.
Anyway, we'll soon get our first real taste at what's in store with the sequel. Up to now all we have is an animatic trailer and some brief plot descriptions. We know the Citadel is attacked at the very beginning and we don't get to carry over any of our weapons or armor from the previous game (I'll miss you most of all, Gjallarhorn)... and that's about it.
The livestream is live now, with gameplay starting at 10am PST, which is just under a half an hour from now. You can watch the stream via Bungie's Twitch channel, embedded below. I'll be watching, too!
Watch live video from Bungie on www.twitch.tv
Destiny 2 hits Xbox One, PS4 and PC September 8th, 2017. You can pre-order via Amazon by clicking the cover art below and if you do you'll get access to the Beta.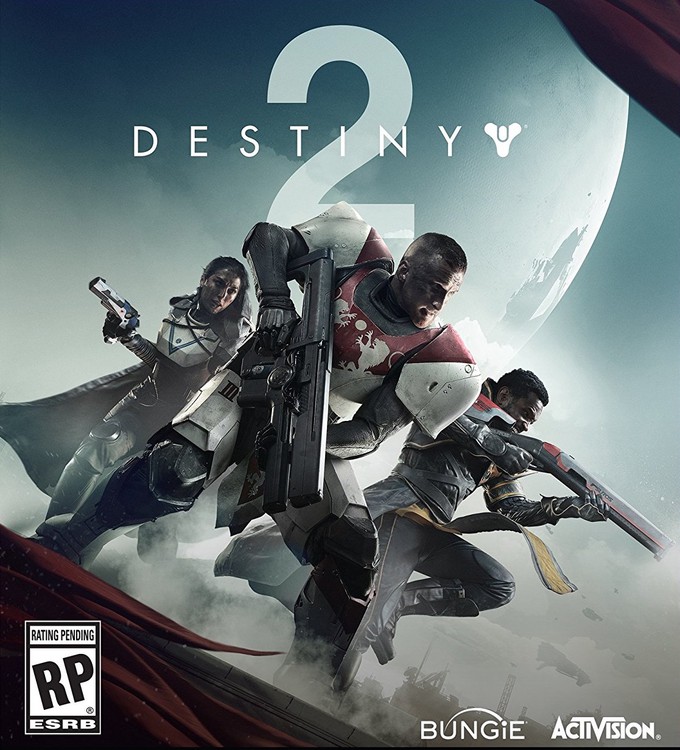 Come one, Destiny 2! Rock my socks off! I dare ya'!
-Eric Vespe
"Quint"
quint@aintitcool.com
Follow Me On Twitter