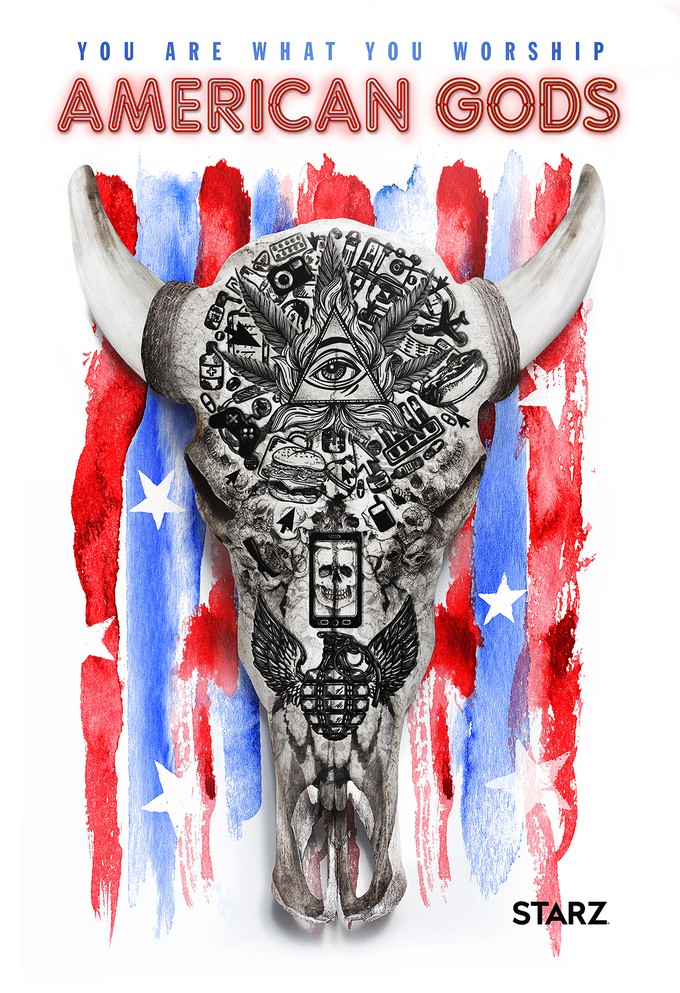 Last night I received an email from Starz letting me know that in their Press Screening room for AMERICAN GODS, I had access for episodes 4-8, meaning… THE REST OF SEASON One!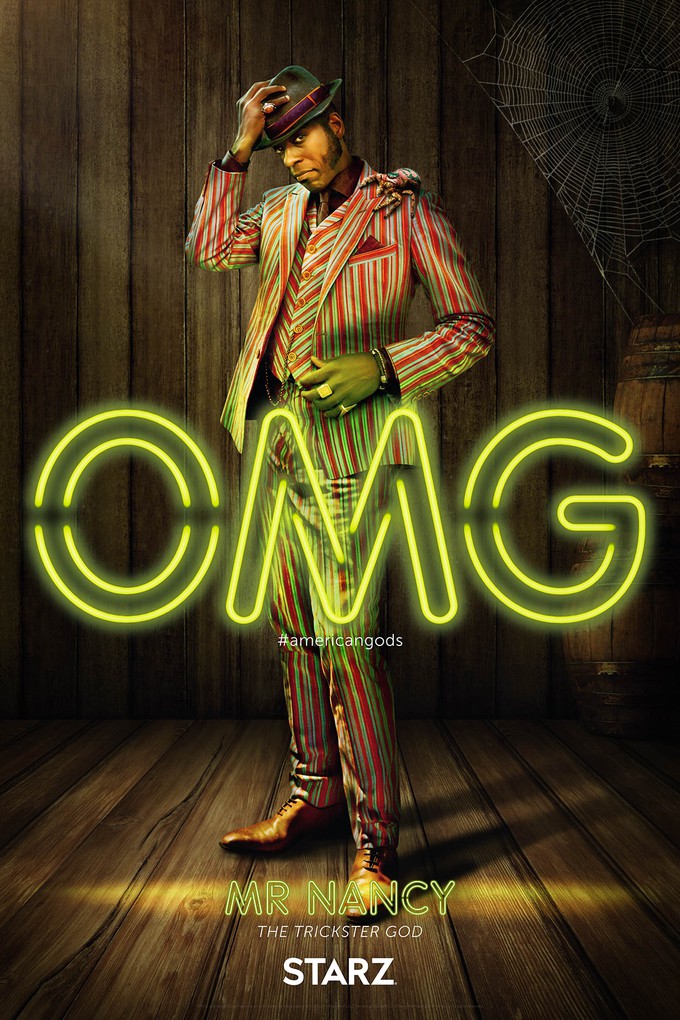 Click.
Play.
Back.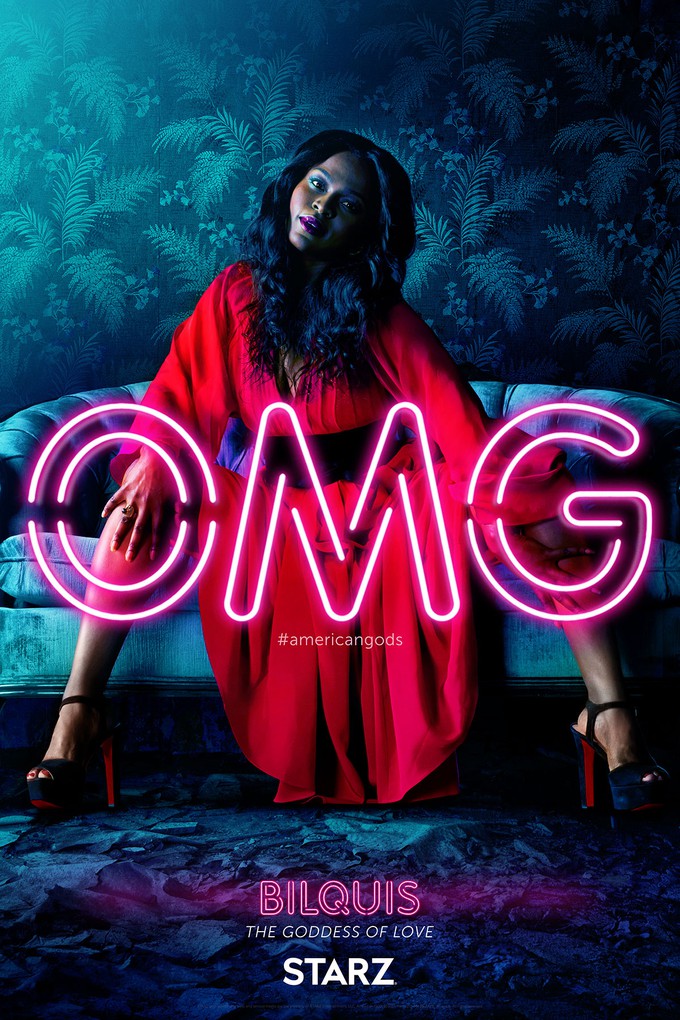 Click.
Play
Back.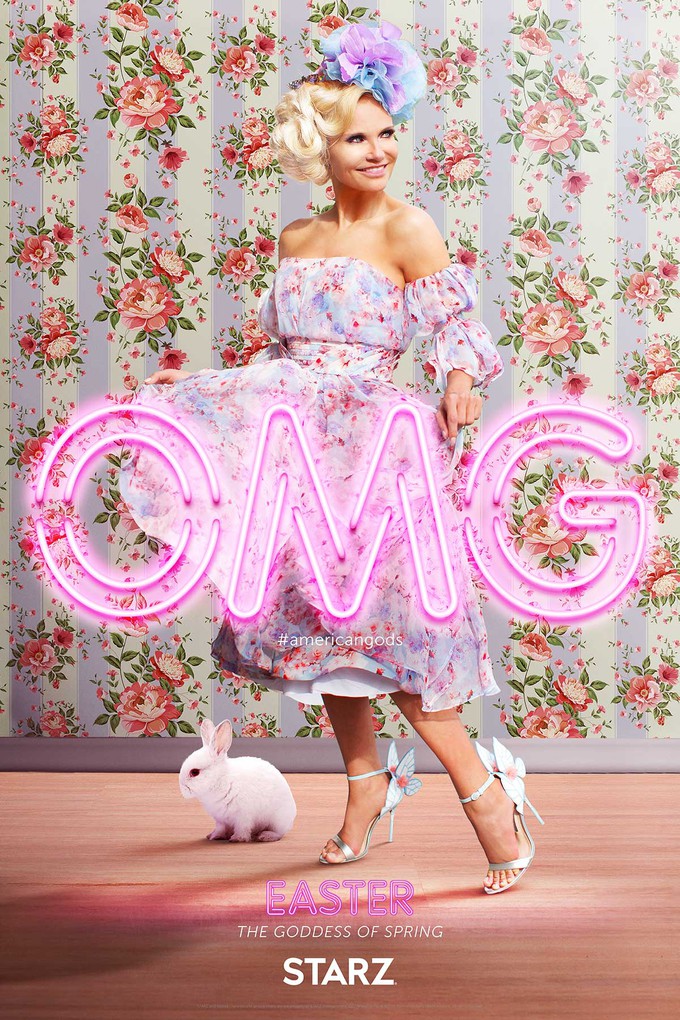 Click.
Play.
Back.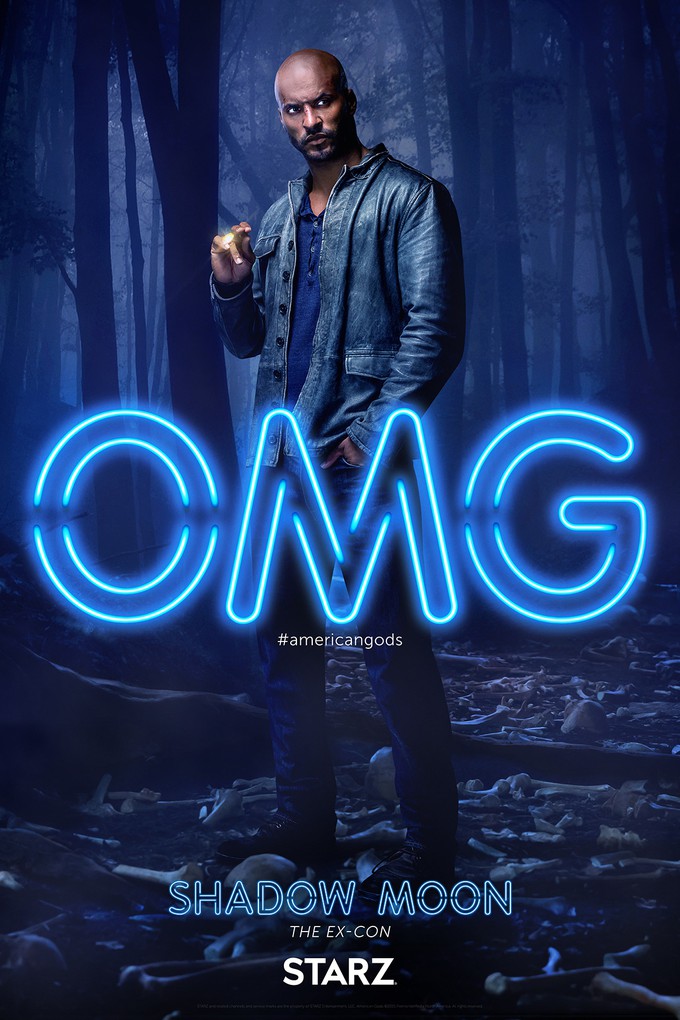 Click.
Play.
Back.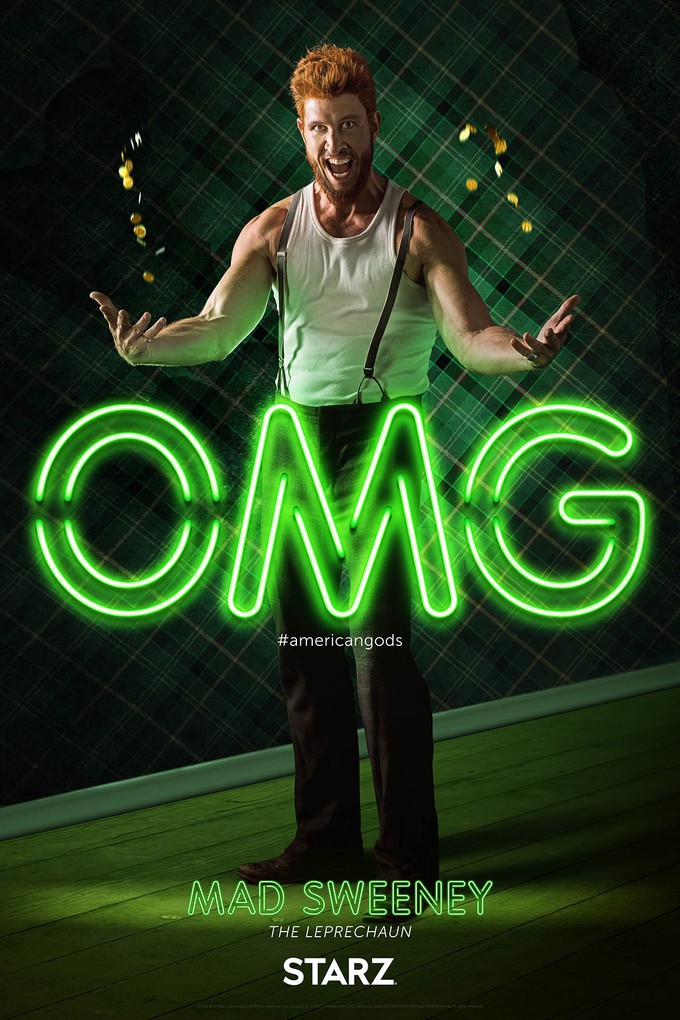 Click.
Play.
Crying wanting SEASON TWO!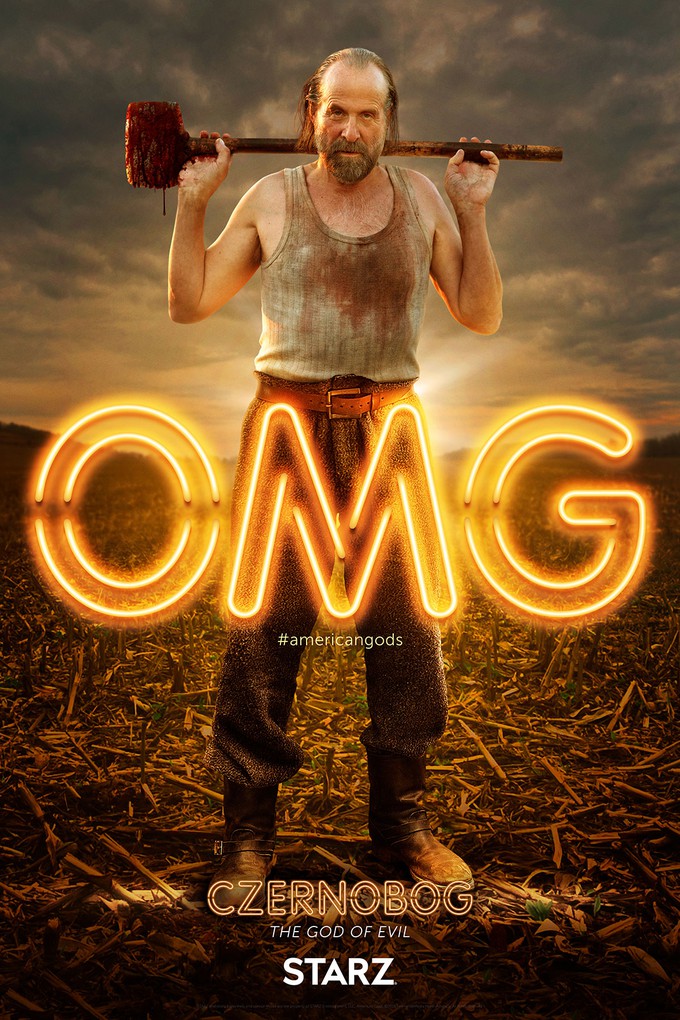 The condition of access is to not go into plot or spoilers in advance of each individual episode, but here's the thing. AMERICAN GODS is my fave TV show right now. I was sent a copy of The Folio Society edition of Neil Gaiman's AMERICAN GODS novel, which has an additional 2000 or so words never before in print. FatherGeek is currently reading it, but once he's done, I'm diving in.
So – just at this point – I know the complete First Season, independent of the novel. I love the novelistic FEELING of the show – for example – where Episode 3 left off, we won't get to… the next scene, until Episode 5: LEMON SCENTED YOU. All of Episode 4: GIT GONE is about catching us up on Emily Browning's Laura Moon's story is. It's a humdinger let me tell ya! I mean, at this point we know she died in a car crash with Shadow's best friend, Dane Cook's Robbie's, cock down her throat. As a result, most of you have an unsympathetic view of Laura, but this next episode will change that. You'll learn why some things you saw in Episode 1, that didn't make sense, actually do make sense. You'll see the best gore that you've yet experienced in the series. And for that matter, you'll see Emily Browning kick more ass than she did in SUCKERPUNCH. It's fairly awesome.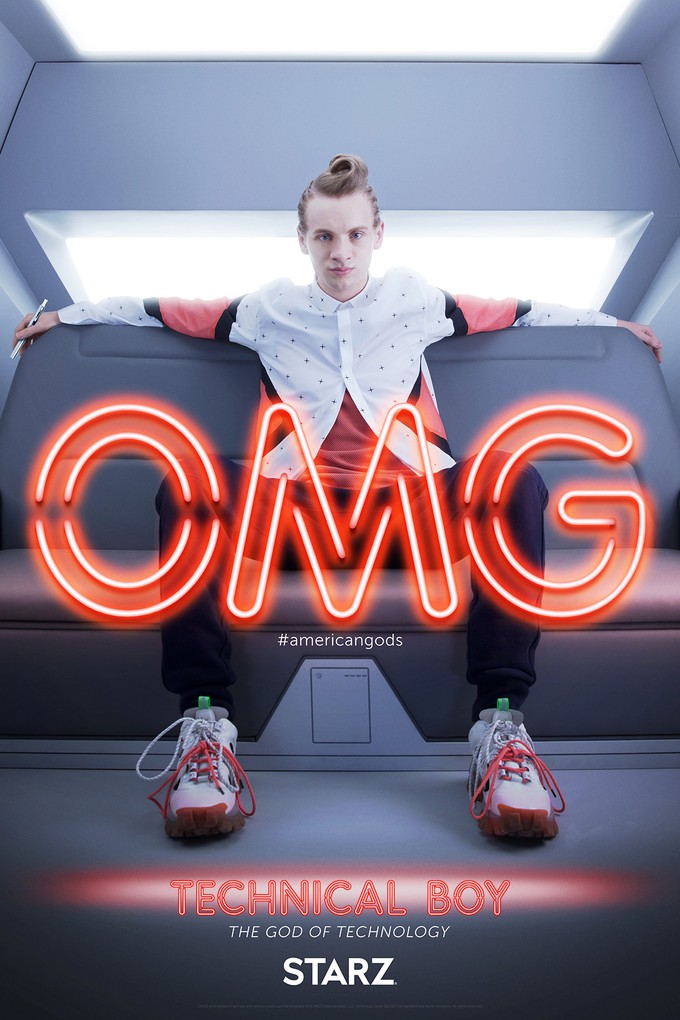 That said, Episode 5: LEMON SCENTED YOU - for one, it picks up from Episode 3 & 4… but it introduces us a bit to how deep the rabbit hole of this universe goes. And it has my favorite of the stylized openings, you'll see. But the episode as a whole isn't nearly as badass as Episode 6: A MURDER OF GODS which displays Corbin Bernsen's career best performance as Vulcan. I met Corbin once at an autograph signing at a LensCrafters in North Austin, where I had him autograph something to me from Q2 – which he loved, as everybody else only knew him from L.A. LAW (which I loved too), but he was such a great guy. And I loved him in KISS KISS BANG BANG, but this universe's VULCAN is just the shit of legends man. He's a monologue that I just want to stay in that STARZ PRESS ROOM watching over and over and over again. Just wait till you see what he does! It is spectacular.
Episode 7: PRAYER FOR MAD SWEENEY is a another Flashback episode that explores Mad Sweeney's storied history – which involves someone we don't expect, while also being a bit of a roadtrip episode that unites 3 characters of some import. That said, this is one of my favorite episodes.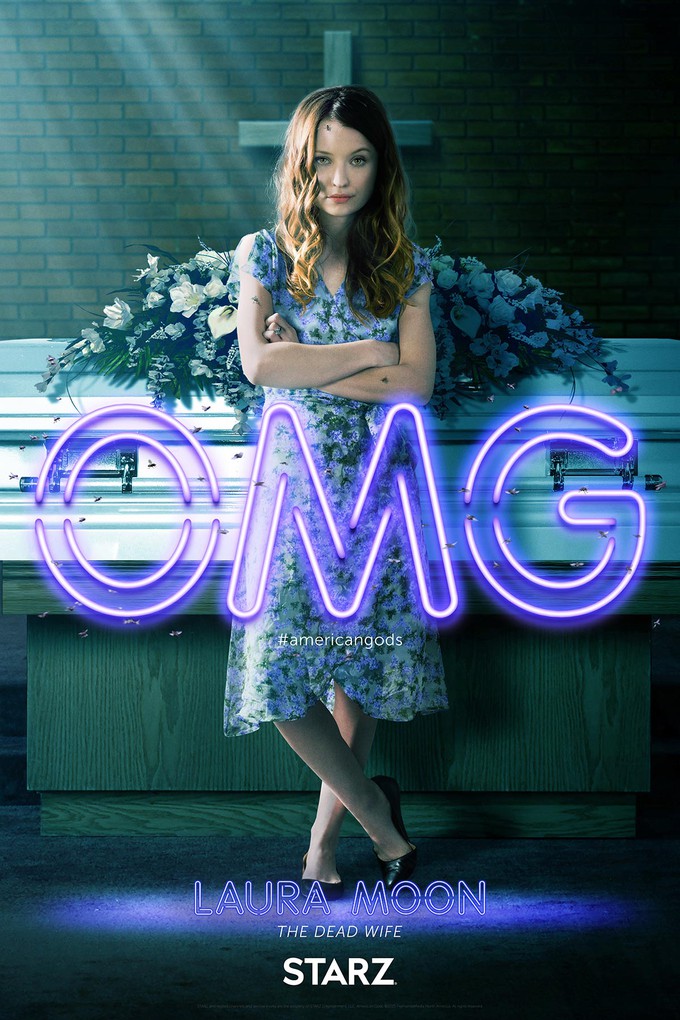 Episode 8: COME TO JESUS – is a ultimately fairly depressing, not because of anything that happens in the episode, as much as that it is the end of the season, meaning no more episodes. Which means… I can assure you, that after you watch the final episode of the season – you will be as I am now. Depressed that we don't have another episode coming up on June 25th. It is a tremendous episode, there are fantastic revelations, fantastic scenes… but… you crave even more. Immediately. I would have stayed up as long as it took watching episodes – but last night around 4am, I was absolutely beside myself with what's next.
Once you're there – you'll know that in Season 2: Episode 1 – you expect to see certain characters arrive, that did not arrive in Episode 8. You'll be dying to see what occurs. And you'll be 5 weeks closer to Season 2 than I am right now. Sure, it could be possible that I'll see that premiere episode early, but maybe not. There's no guarantee.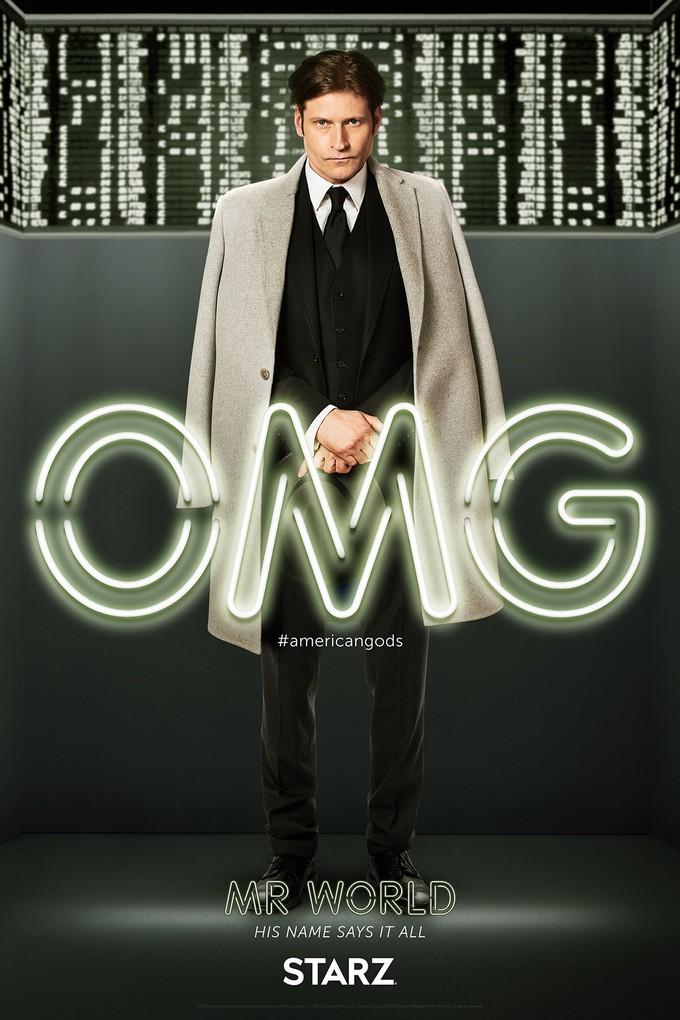 Right now though, I have to say – I'm entranced by AMERICAN GODS. I love the notion that all the peoples of this nation of immigrants, brings not only their skills, culture and trades with them, but also their deities. That every single American that prays – creates their very own vision of worship – and that in fact creates and empowers a deity. That's tremendous. Bless you Neil Gaiman for seeing this vision of the world and what lays beneath and alongside the reality we see and we pray for. When Mr. Wednesday reveals himself – it is one of those moments in Ian McShane's life as an actor where you'll just worship him. And it will give him power. And that will be awesome. I met Ian McShane once in Romania, past a gaggle of Nuclear Cooling Towers, upon the set of THE SEEKER: THE DARK IS RISING. The film wasn't much, but I did take a side trip to Dracula's castle – and it afforded me the opportunity to watch Ian McShane act live in person – we chatted for about 30 minutes and I found him every bit as engaging as you'd imagine. It's crazy to think it was 10 years ago in Bucharest that we met – and watching him in this awesome series a decade later has become a passion.
AMERICAN GODS is tremendous work. I know that the series has acquired the rights to use ANANSI BOYS to fill out the narrative moving forward past the story of AMERICAN GODS, and while I haven't read that book, I'm wondering if they'll also option NORSE MYTHOLOGY for extending the series even further.
Folks, I don't want to exit the realm of AMERICAN GODS. I hate to think I'm a year away from more answers, so… I'll read. I'll read and dream of what is yet to come. AMERICAN GODS Season One is a tremendous success. If you haven't started on the series, you must. I've been very good to not delve into spoilers, to not even really give you a great insight. Only. I'm in love. We live in times where we need things we love as a whole together.
STARZ has their very best series to date. And AMERICAN GODS Season One feels like just the beginning of a show that's just hitting their stride. I could see these characters forever. I am already a worshipper of all the AMERICAN GODS!
Keep it cool,
Harry