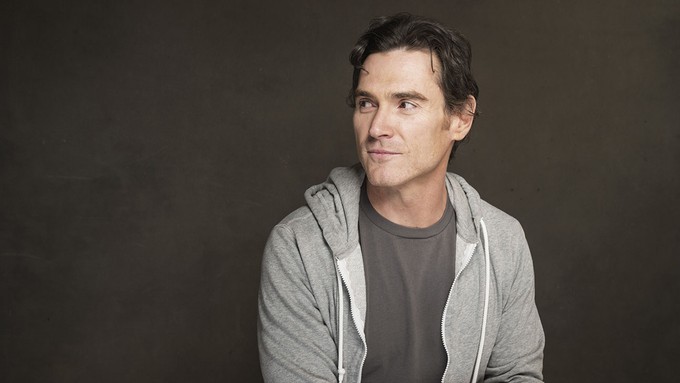 UPDATE: The Wrap's Umberto Gonzalez says rumors of Crudup leaving The Flash are premature. Take all of this Flash stuff with a grain of salt until cameras start rolling on this one.
Ahoy, squirts! Quint here. Well, it looks like Billy Crudup is jumping ship from The Flash flick, according to EW and heading right into the loving arms of Richard Linklater, says Deadline.
This is bad news for the DC Extended Universe as we know Crudup's Henry Allen (Barry's daddy) plays a role in Justice League. Now they either have to ax him from JL after the fact, cut the character from The Flash or recast. None of those are optimal options for the studio.
While the studio figures that out, Crudup will be joining up with Richard Linklater's next movie, WHERE'D YOU GO, BERNADETTE starring Cate Blanchett and Kristen Wiig about an agoraphobic mother who goes missing, leaving her teenage daughter, Bee, to figure out where her mother went. Crudup would play Elgin, Bernadette's husband and father to Bee.
The Linklater flick seems more up Crudup's alley, in terms of what he's personally interested in, but I do wonder what's going down behind the scenes with The Flash. Could it just be a simple schedule conflict? Surely he signed a hell of a binding multi-picture deal so something must be up for him be able to break it.
Anyway, that's the update on Billy Crudup. I've got a brief chat with him coming up tomorrow where we talk a little bit about his Alien: Covenant character and I get to thank him for his part in making one of my favorite movies: Almost Famous. Stay tuned for that!
-Eric Vespe
"Quint"
quint@aintitcool.com
Follow Me On Twitter