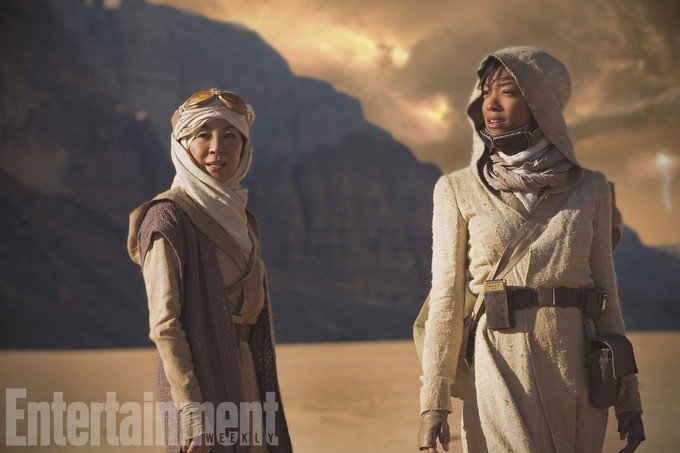 Michelle Yeoh and Sonequa Martin-Green play the two top officers of The Discovery: Captain Philippa Georgiou and First Officer Michael Burnham.
Though "Star Trek: Discovery" will be shot mostly in Toronto, the scene in the photo was shot in Jordan.
CBS chief Les Moonves has guessed "Star Trek: Discovery," set 10 years before the events of Kirk's five-year mission, would debut in August or September. Hopefully we'll get a more specific date at this afternoon's CBS upfront.
Find all of Entertainment Weekly's story on the matter here.

$320 & Free Shipping!!