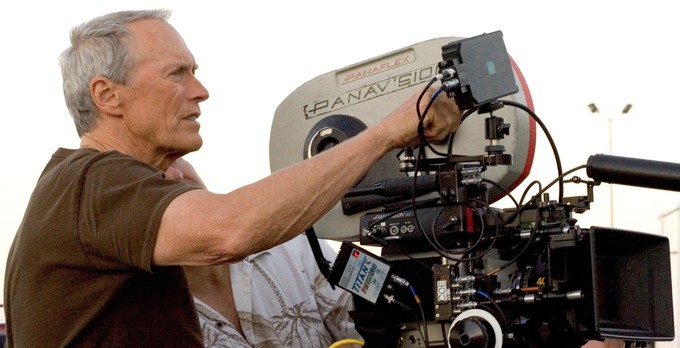 Ahoy, squirts! Quint here. After Sully and American Sniper you'd think Clint Eastwood might be a little tired of the biopic, but that's not the case, it seems, as the iconic actor/director has secured his next directorial outing, an adaptation of the book THE 15:17 TO PARIS: THE TRUE STORY OF A TERRORIST, A TRAIN AND THREE AMERICAN HEROES, per Deadline.
The book is about the foiled terrorist attack on a train from Brussells to Paris in 2015 in which three vacationing Americans stopped an ISIS extremist with an AK-47 from executing a mass-killing attack. Two of these Americans were servicemen (one from the Air Force and one a National Guardsman), so this is definitely in keeping with the flag-waving patriotism theme of much of Eastwood's later work.
Truth be told, I'm a not a huge fan of Eastwood's later work behind the camera. I'd say I haven't loved a movie of his since Mystic River. He doesn't make bad movies, just not the type I feel strongly about one way or another.
I guess when you can deliver an Unforgiven in your directorial career you're allowed to make as much not brilliant work as you want to.
But all credit to the man. He's pushing 90 and still knocking 'em out.
Newbie screenwriter Dorothy Blyskal is penning the adaptation and casting will be underway shortly, with an aim for a late 2017 start date.
Thoughts?
-Eric Vespe
"Quint"
quint@aintitcool.com
Follow Me On Twitter