Ahoy, squirts! Quint here. Well, they've officially released the full track list for the Awesome Mix-Tape #2 from the next Guardians of the Galaxy and... I haven't read it. I know, I'm posting it, but I'm, like, 2-3 weeks away from seeing the movie at this point, right? Why ruin it?
I hear you say "if you feel so strongly about that, then why'd you post it, my dude? Be the change you wish to see in this world, Quint!"
You're not wrong, but if I can exert the willpower to only glimpse at the top two (pretty excellent) tracks then surely you can to. There are others in this world that just want to know and I get that. I choose not to, but you're your own person! Make your own version of the mix tape and overload on it before watching the movie to get in the mood. I wanna hear these tracks in the context of the movie first.
So, what do you choose? Give into temptation or save your dessert for after dinner? The list is below. Look into your heart and do what you will: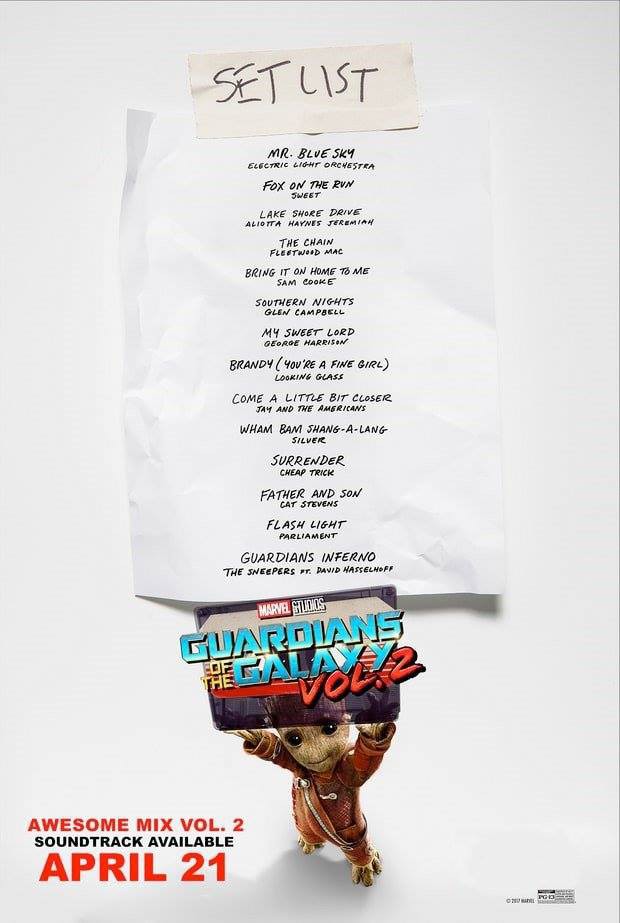 -Eric Vespe
"Quint"
quint@aintitcool.com
Follow Me On Twitter