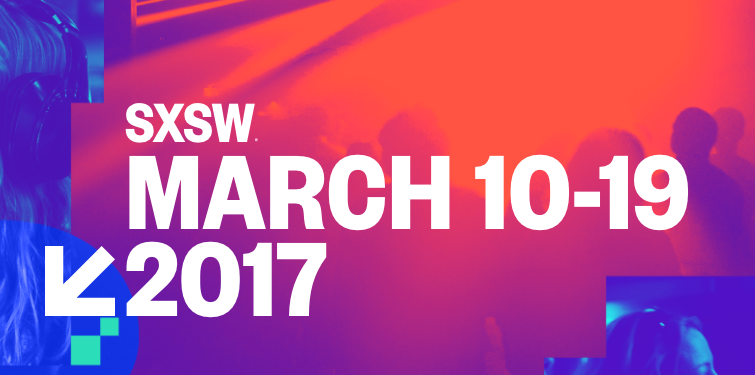 Inevitably every year there is a rainy day at SXSW. Nevermind that this is Texas and we have been in a record drought for the past several years- it always rains at least one or more days during the festival. There is a special kind of camaraderie that occurs when you and a thousand fellow film lovers stand huddled in the rain for hours waiting in line for the latest premiere. Though this part definitely came later, my day two adventures began with an interview at the Four Seasons with director Amir Bar-Lev for his epic 5 hour documentary on The Grateful Dead, LONG STRANGE TRIP. Sitting in the lobby of The Four Seasons during SXSW is like watching a who's who special. In 5 minutes, I saw Bob Odenkirk, Danny McBride, and Ridley Scott, while many other faces that I also recognized but couldn't quite place walked by. So surreal. Soon though, I was whisked away to the Dead interview- look out for our conversation about the amazing documentary here in a few days.

After the Four Seasons parade of stars, I continued my day at Freedman's BBQ for a press event with Edgar Wright for his new flick BABY DRIVER. We were treated to some delicious noms and beverages in celebration of the film's SXSW screening later that night.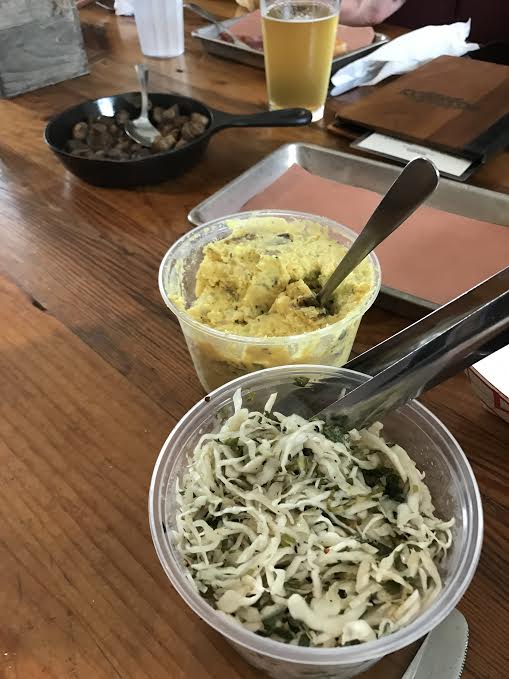 After our feast, Edgar did a Q and A about his latest endeavor. Though I hadn't seen the film yet, it was pretty fascinating to hear Wright's insights and influences before viewing the film. Needless to say, the film ended up bringing down the house later that night at the historic Paramount Theater, and Quint's review pretty much nails my feelings about the film as well. I hope to chime in on this one soon, but since I also want to focus on some of the lesser known features, it may take me a bit to get my review up.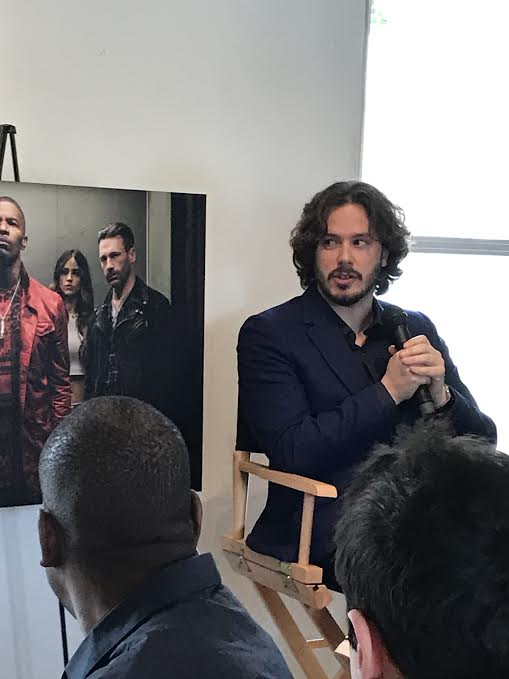 After the BABY DRIVER event, I had some time to kill and some writing to do, so I decided to check out the IBM Makers' Garage/Rooftop Lounge/IBM Radio event at Brazos hall. As with most SXSW events, there were free drinks, music, and terrific people watching. During my stint here I was able to post my Day One coverage and catch up on some reviews while listening to the DJ spins some tunes.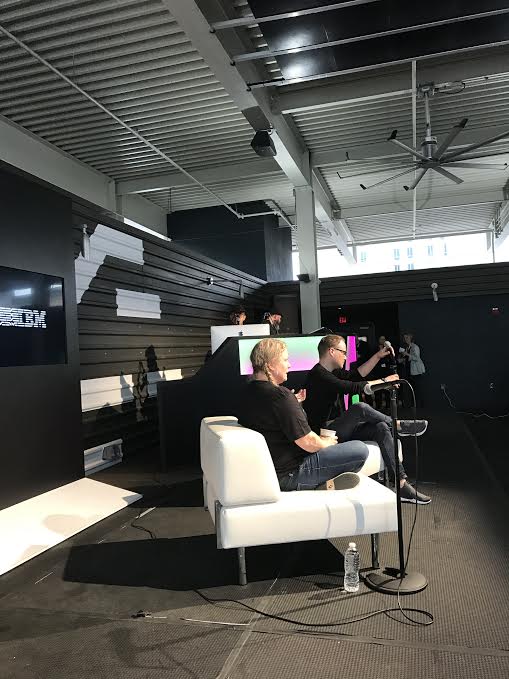 From here, I met up with AICN old-schooler Johnny Wad and we made our way to Reeperbahn Hamburgers for... you guessed it- free burgers and beer.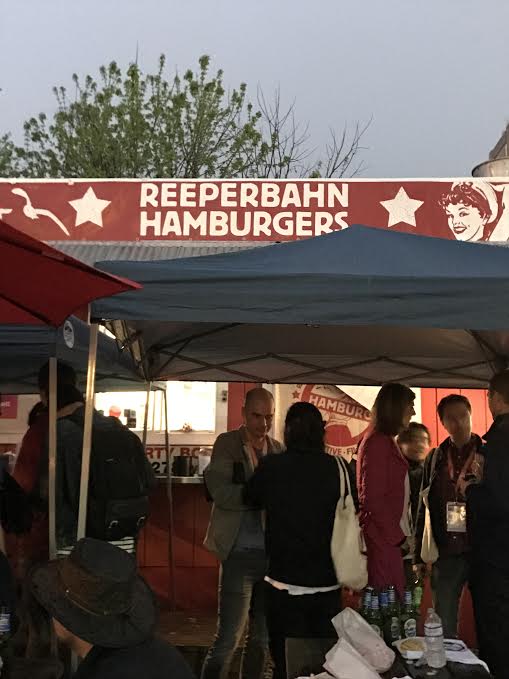 Funded by Hamberg partners, the food trailer set up featured delicious burgers but little shelter from the constant drizzle of the day, so we decided to go ahead and queue up for BABY DRIVER. Thankfully, the hour-plus wait in the rain was totally worth it, and the cast and Wright took the stage after the screening for a Q and A.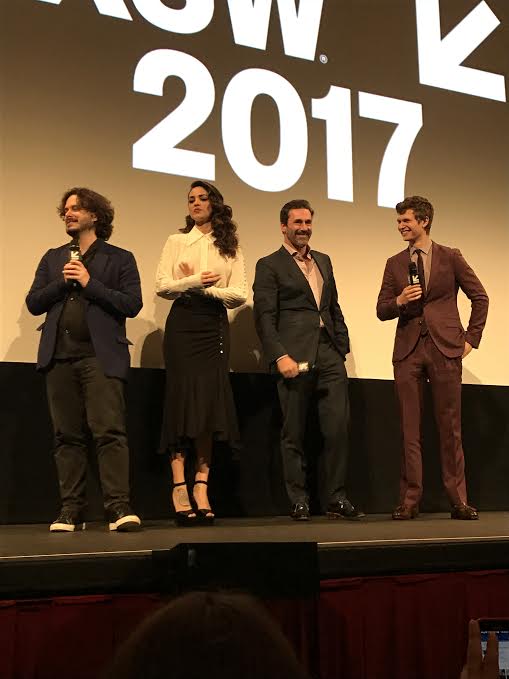 After the screening, I high tailed it over to the Highball- the bar/club/karaoke haven that is attached to the Alamo Drafthouse- for the post premiere party for Warren G's documentary G FUNK. I was lucky enough to score a screener for the film, so I was pretty hyped to meet the crew behind it. Before I knew it, I was actually madly confessing my love of the film to two of the young gentleman who helped craft the excellent doc, hitting them with a barrage of questions about the production. Here are my musings on the film.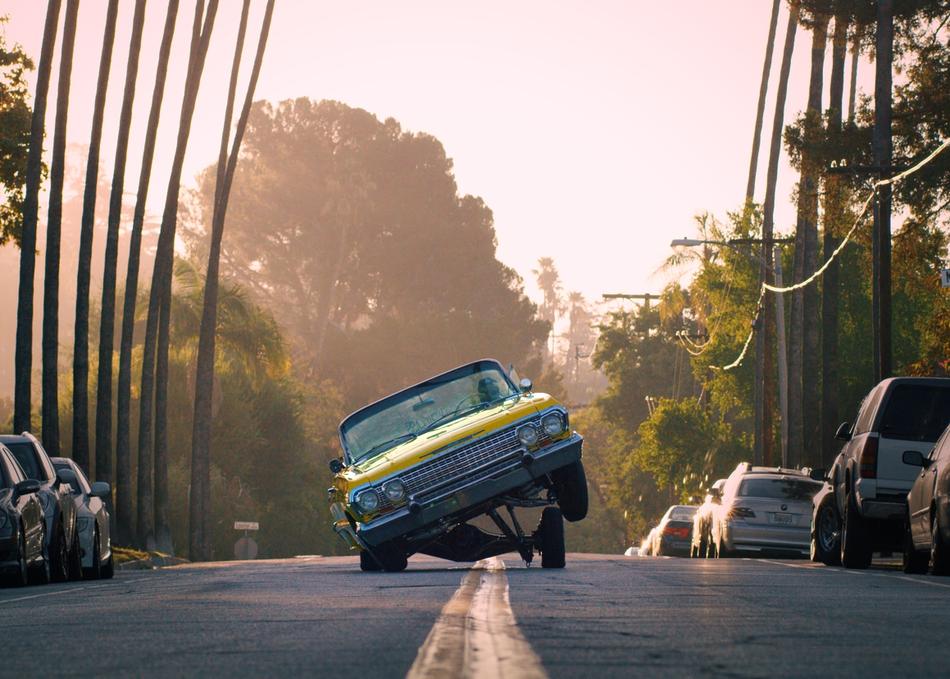 G FUNK

Considering that SXSW was originally just a music festival, it's no surprise that it's cinematic spawn features an entire category of films that revolve around music called 24 Beats Per Second. Every year under this banner any number of musically inclined movies dazzle, however I must say I have a penchant for the incredible documentaries that appear in the festival line up. Sometimes I am completely familiar with the band, artist, or impresario the various films have centered on over the years; however some of my very favorite film experiences have been walking into a film either cold or with very limited knowledge of the subject matter and walking away a huge fan. In the case of G FUNK, one of my favorites this year so far, I had a general understanding of the inception of west coast gangster rap, yet I had never really considered much about one of its most popular sub genres, gangster funk- or G Funk. Enter director Karam Gill whose documentary feature fills in some of the blanks surrounding the storied hip hop legends.

Starting way back with morning walks to school through King Park in Long Beach, G FUNK chronicles not just the childhood friendships of future juggernauts Snoop Dogg, Warren G, and Dr. Dre, but also the 70's Southern California context that informed their eventual musical styles. While the east coast had disco fever, funk was king at the house parties and clubs the future "213" crew grew up around. From schoolyard rap battles all the way to their first breaks, Gill breaks away from the talking head format with an impressive array of period-perfect dramatizations, early video footage, and stills that wonderfully capture the energy of those early days. When success finally comes, so does the drama as Warren G is left to fend for himself while his musical family enjoys the spoils of their first worldwide tour without him. Though most fans of G Funk know that Warren G eventually found his own staggering international success, the film sheds light on some of the internal strife that made his eventual rise that much more triumphant.

Fairly intimate interviews by Snoop, Ice T, Chuck D, and Warren G himself provide the blueprint for an incredible tale of struggle and redemption through street smarts and perseverance. Their personal accounts of events of the day- many scandalous- drive home the fact that these guys knew they were onto something good, but had no clue the impact their brand of gangster Funk would have on the future of the entire music industry. Through epic success with Deathrow Records to friendly and even exceedingly unfriendly competition with east coasters Def Jam and Big Boy, respectively, there is no shortage of drama in the decades long story.

The fact that a group of childhood friends from a less than desirable neighborhood could ascend to the echelon of today's music industry moguls is the stuff of dreams, and G FUNK is an incredible entry in hip hop doc catalog. Though there's no word on distribution for the film at the present, hopefully both hip hop and music doc fans alike will be able to enjoy this terrific film sometime soon. Be on the look out for my interview with Warren G and director Karam Gill as well! G FUNK has two more SXSW screenings at the ZACH Theater on 3/14 at 11:00am and at the Stateside Theater on 3/14 at 7:15pm.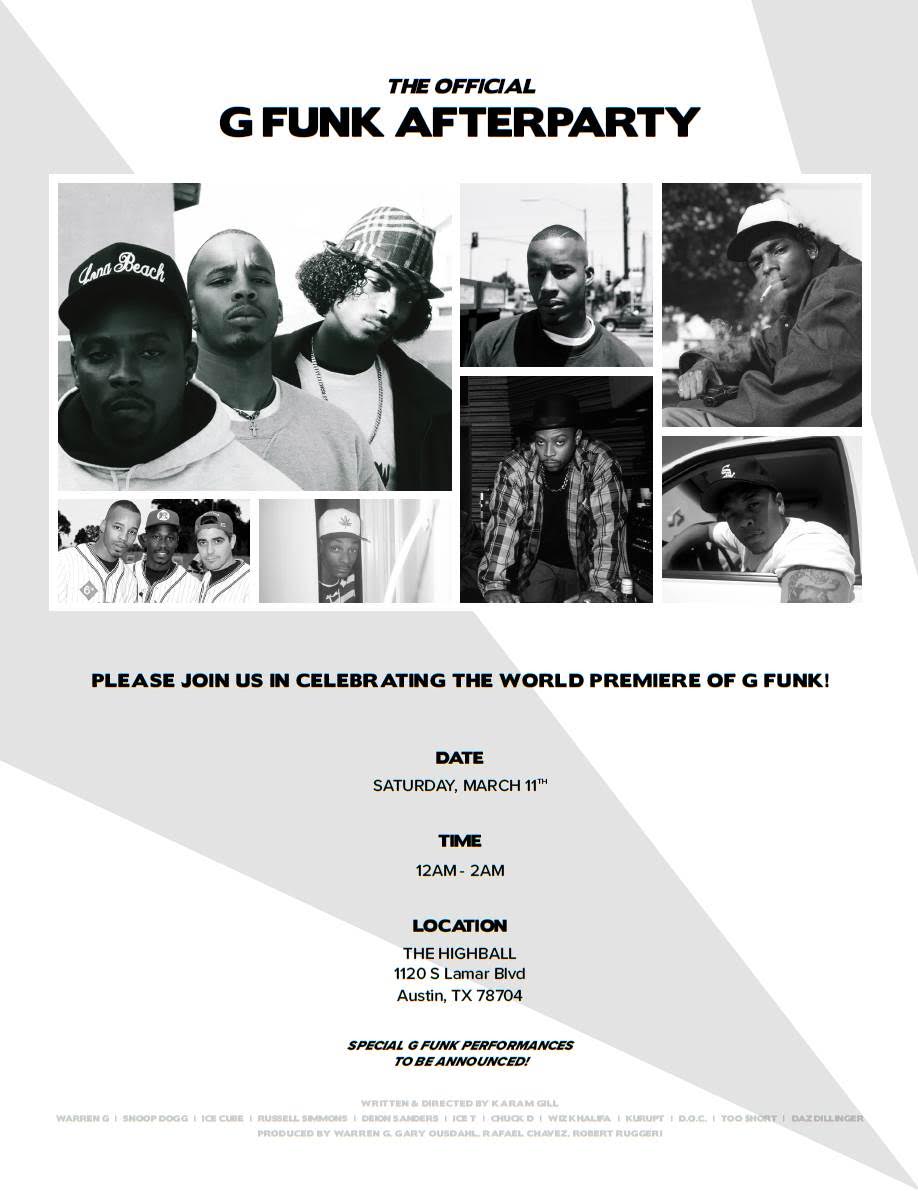 Back at the Highball after party, I discovered that Warren G himself was also in the house, and soon I was ushered into the "green room" at the highball aka the Big Top karaoke room (they are all themed). Sadly- or perhaps fortunately- my phone died at this point, so no photographic evidence exists of my ridiculous hang with the G Funk legend, but I was pretty much awed by the polite and down-to-earth artist. Soon, Warren took the stage and treated the crowd to a quick performance of his mega hit Regulate, and that was pretty much the perfect mic drop to another amazing day at SXSW.

Come tag along with me next time for another SXSW Experience!

Rebecca Elliott
aka Annette Kellerman