Hey everyone. Capone in Chicago here.

At age 72, Geraldine Chaplin has had a career that most actors could only wish for a fraction of. Across her more than 50 years in film, she's been the flavor of the month, the in-demand ingénue, the indie darling, the comeback queen, to her current position of hip empress whom filmmakers bring in to add a touch of cool and class to any production. She has become something of a good-luck charm to young directors, including J.A. Bayona who has featured her in all three of his features (The Orphanage, The Impossible, and his latest, A Monster Calls), and this has led to her becoming something of a favorite among other Spanish-based directors as well.

The daughter of silent film legend Charlie Chaplin and wife Oona (after whom Geraldine's own daughter is named), Geraldine went from being a promising dancer to a high-profile actress almost instantaneously when she was discovered by David Lean when she was still a teenager. He eventually cast her as Tonya in the sweeping 1965 love story DOCTOR ZHIVAGO, opposite Omar Sharif. And before long, she began appearing in works by directors such as Carlos Saura (who made several films with her), Nicholas Ray, Nelo Risi, and Pedro Olea, before landing in the much beloved Richard Lester-helmed THE THREE MUSKETEERS from 1973 and its unintentional sequel THE FOUR MUSKETEERS: MILADY'S REVENGE the following year.

But in 1975, her career took another turn as she began working with two directors who had very different ideas on how movies should be made—Robert Altman and Alan Rudolph. With these two filmmakers, she appeared in such works as NASHVILLE, BUFFALO BILL AND THE INDIANS…, WELCOME TO L.A., REMEMBER MY NAME, A WEDDING, and THE MODERNS. During the close of the 1970s and into the '80s, she also made films with the likes of James Ivory, Jacques Rivette, Claude Lelouch, Alain Resnais, and Michael Radford.

As the 1990s began, she took on a role you might say she was destined to play, that of her own grandmother, Hannah Chaplin, in Richard Attenborough's 1992 biopic CHAPLIN. The following year, she appeared in Martin Scorsese's THE AGE OF INNOCENCE, and not long after she worked with director Jodie Foster in HOME FOR THE HOLIDAYS. But as I mentioned, thanks to appearances in Pedro Almodovar's TALK TO HER in 2002 and five years later in THE ORPHANAGE in 2007, Geraldine Chaplin has become a favorite of young Spanish directors for much of the 2000s. She seems busier than ever these days, so it was particularly gratifying when she come to Chicago in October to be on a jury at the Chicago International Film Festival, which is when I got to speak with her at length about her lengthy and still-thriving career.

Being in Chicago was especially meaningful to Chaplin since it was where her father Charlie set up shop briefly, at Essanay Studios (when the company stole him away from Keystone) in 1914, with whom Chaplin made 14 shorts, including arguably his most important, THE TRAMP. He only shot one film, HIS NEW JOB in Chicago, before heading for the studios California location because he hated Chicago's unpredictable weather (I hear ya, pal). While Geraldine was in Chicago, she appeared at an event at the still-standing Essanay Studios. Shortly before that event, I sat down with her to dig into as much of her career as we could, and the good news is: she loves talking about every aspect of her life, including what she's up to today. So please enjoy my talk with the talented and engaging Geraldine Chaplin…





Capone: When [J.A.] Bayona was here a few years ago with THE ORPHANAGE, we did a Q&A for the film, but all I wanted to talk to him about was the fact that you were in it. Now I realize you have become the go-to actress for all these young Spanish and Latin American filmmakers.


Geraldine Chaplin: I wish, I wish. Yeah, he arrived—this little guy—he rang the doorbell. I mean, he looks about 17 and he said, "I have a script." And I said, "Well, come in." And he started talking and he breathed cinema. And he said, "I watched some crap show on television, and you were there, and I thought, 'She could be our medium.' So I found our scriptwriter, and he said 'What a great idea.'" So I did the film, and then it became this unexpected success.



Capone: A masterpiece, in my opinion.



GC: Yes, I think it's extraordinary. And then, he was shooting THE IMPOSSIBLE, and he said, "I have to have you, because you bring me luck." So I thought "Oh, well. Let's hope this goes well!" [laughs]



Capone: And you're in [A MONSTER CALLS] as well.



GC: Yes, yes. And for THE IMPOSSIBLE he said, "Okay, we're shooting in Thailand." I was in Miami, so that's an expensive ticket. But I read the script and thought "Well the only part I could possibly do was this old lady in the hospital who coughs a lot, and he said, "Oh, no, no, no. We've done that part. You're the Scottish grandfather." And I said, "What?" And he said, "We'll make her into a grandmother." So I learned it all with a Scottish accent, and then he said, "Oh, no. You're the Japanese tourists." And I read the script again. "There's no Japanese tourists." And then he said, "Well, I've got to find something." So they wrote that lovely little part. And then in [A MONSTER CALLS], he said, "There's no part for you, but you bring me luck. I have to have you." So there was a 25-year-old, Asian school teacher. He said, "You can do that." He said, "But forget the Asian and forget the 25-year-old. You're the school teacher." So it's just a tiny little bit. And the next thing he's directing is—



Capone: The JURASSIC WORLD sequel. So would you play a dinosaur?



GC: Hopefully I get a dinosaur, yes. [laughs] He said, "You'd like to go to Hawaii?" I said, "Well, yeah." He said, "There's a scene. We have a lot of rich old ladies, and they're eaten by the dinosaurs."



Capone: So you get to be eaten by a dinosaur? That's great.



GC: I hope, I hope.



Capone: He'll make it happen.



GC: I hope [A MONSTER CALLS] is going to be a big success.



Capone: So, the tribute they're doing for you here is at the Essanay Studios, that's got to mean something to you. Have you ever been there before?



GC: No. Is it still Argyle Street?



Capone: It is. It's on the location where your father worked.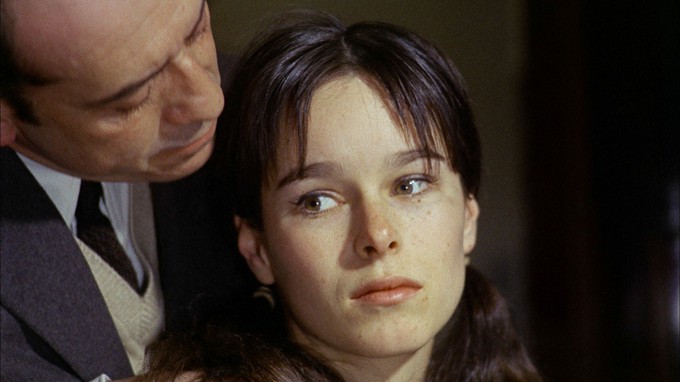 GC: I read about it, because I always knew my father and the Essanay films. So I started reading up, and I saw it's Essanay because it's [studio founders] Spoor and Anderson [S&A]. And it's amazing it's going to be there. And yes, he was there, so I read all about it. I had no idea. HIS NEW JOB. Isn't that a great film? But "Bronco" Billy [Anderson], he gambled on Chaplin. It was so incredible. He was still at Keystone, he said, "I'll hire you for $1,250 a week, plus a $10,000 bonus." This is 1914.



Capone: Good money.

GC: Yes. And my father said, "Oh, let me think about it… Yes, yes." But he didn't tell Spoor, who's the guy who's supposed to pay. So my father got to Chicago, and Spoor had left. He mysteriously disappeared. He bawled out Bronco Billy. He said, "How dare you? We pay our actors $75 a week. Are you out of your mind?" And Broncho Billy had the genius to say, "But this guy is going to be big. It's worth it." And suddenly that film, it's sales were unheard of.

And he walked into the studios, the money guy was not there. So he thought, well, I'll make the film. There was a lot of talent. There was Ben Turpin, Gloria Swanson, Leo White. And he made that one film and he didn't like it here. Broncho Billy had this Niles Studio near San Francisco. He said, "Can I do my other films there?" And so he did. They said, "You go to the script department," and he said, "But I write my own scripts." And the head of the script department was Louella Parsons. [laughs]

Capone: Some of my dearest friends used to live in the Brewster Building apartment where Charlie lived when he was here. It's a beautiful old building, with lots of exposed iron beams, and an elevator with an operator. A lot of films have been shot in there in the last 30 years or so because it looks so old on the inside



GC: And he lived there?



Capone: He lived in the penthouse. And yeah, so they lived in the same building and they had all this posters of him, and just because they loved the history of that building.



GC: Someone told me on the phone he was here for 34 days. He made the film in two weeks, and then he said "The weather is too cold, and it's windy." He made the rest of the Essanay films in Niles studio in San Francisco.



Capone: In the earliest part of your career, you were a dancer professionally. When I first started recognizing you in films, mostly in Altman films and obviously DOCTOR ZHIVAGO, it was easy to see that you have a poise and dedication that might be associated with being a dancer. Were you able to use that discipline that you learned from dancing as an actor?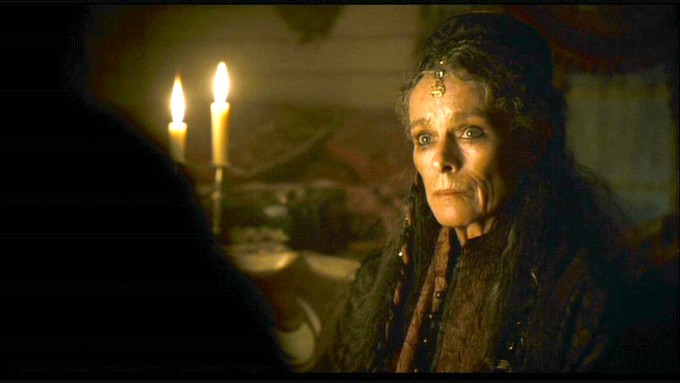 GC: I went to a convent. My schooling was with nuns in a convent, and that's discipline. Then I went straight from there to the Royal Ballet School. [British dance critic]Arnold Haskell said to me when I was there, "The life of a dancer is a mixture between a life of a boxer and of a nun." So that's discipline too. And that discipline has really served me. It's so important. To know how to get to a mark. Although, today, films are shot very differently. But to get to your mark, everything is choreographed. I didn't abandon dancing; dancing abandoned me. I wasn't very good. I was good in my head, but not in my body, which doesn't really help if you're a dancer. And I was really pissed off because I wanted to be a dancer, and I thought, "Oh well, I'll be an actress. That's so easy. I have the name, the doors will open," and they did.



Capone: Did the parts come to you right when you abandoned dancing? Did David Lean come knocking on your door at that moment?

GC: No. I worked in a circus for a while. Because when I was a dancer, I had done some gala with the elephants, and I wanted a job so I went back to the circus and said, "Can you give me a job?" And they said, "Yeah, rehearse the elephants and sleep with them because they need company." So I did that for a while, but I thought "I want to earn some money. I'll be an actress, and with my father's name, it will be easy." And it was. It was so easy. First thing, I got an agent and he said "Your first film has to be with [Jean-Paul] Belmondo, who was the big star at the moment.

So my first film [CRIME ON A SUMMER MORNING] was with Belmondo. And it was just so easy, and everyone wanted me. David Lean, he was on an airplane and he saw my picture on the cover of a magazine, which he never would have looked at otherwise—this awful, trashy magazine. I guess he said, "Oh, she looks Russian. Oh, she's Charlie Chaplin's daughter. Maybe she has some talent." So he screen-tested me.

Capone: After reading the stories, I can't even imagine what it's like to be in one of his films, what the shooting was like, because he was such a perfectionist.



GC: It's like 14 months shooting.



Capone: He was so meticulous.



GC: Yes. He was extraordinary. But we never were friends. He doesn't like to make friends with any of the actors in the movie, because he says "I want my actors to do the part. There's a script, and they have to do the part. I don't want their personality to rub off and influence me." That's the way some directors were. But we became very good friends afterwards, because he lived in Spain, and that's when he told me, he said, "I can't be friends with the actors on the set, but always afterwards." But he was lovely.



Capone: And you're shootin scenes with Omar Sharif. I wouldn't even know where else to look if he was in the room at that time. He was at the peak of his good look. Was he a distraction in that sense?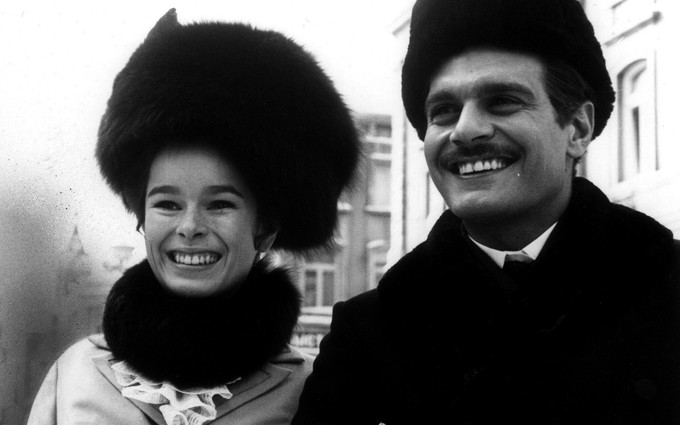 GC: Beautiful. Oh, we were surrounded by these beautiful people. Oh, beautiful. And there was Rod Steiger. There was Tom Courtenay, who I fell for, of course, and everyone was just so divine. It was so lovely. Julie [Christie], who had just finished shooting DARLING. It hadn't come out. She hadn't won the Oscar for it yet, but David Lean saw her in a scene and said, "Oh, I want her." So it was all these beautiful people. And Julie Christie was going out with Terence Stamp, so he was around. Distractions everywhere! And David was beautiful. He was so beautiful.


Capone: You're said something about everybody but Alec Guinness.



GC: Yes, Alec Guinness. We became friends afterwards. Yeah, he was a sweetie. He wasn't that handsome then. I was looking at all the beautiful people.




Capone: You were still learning as an actor at that point. Were there any of your co-stars you watched just learn about acting?



GC: No, no. I didn't really want to be an actor. I just thought "This was something easy that I'll just do." And then David Lean made me fall in love with it and find out that it was not that easy and that I really wanted to be that. Because the first film with Belmondo, it was just fun, and it wasn't work. With David Lean, he was so meticulous and such a perfectionist. He was the one who said "Do it again. Do it again and again."




Capone: Was he looking for you to get it right, or was he looking for variation from take to take?



GC: No, I think he was looking to get it right. What he wanted was perfection.



Capone: Outside of ZHIVAGO, the films I noticed you in were the opposite of that which was Robert Altman's films and those with Alan Rudolph, who I always associate with each other. But you were in a group of their films, which seemed much looser.





GC: Completely different.



Capone: He was trying to be friendly with the actors. Did that startle you at first?


GC: Yes. I thought, I can't do this. I'm going to be thrown out on the first day. Plus, I was pregnant and I thought "Oh God, they're going to find out and it's going to show. And he said, "That's good. That's something that that character would do. She'd be pregnant. Don't worry about it. It's fine."



Capone: Was NASHVILLE the first one?



GC: Yeah, NASHVILLE was the first one. I met Atlman through a friend of mine who worked for Omar Sharif at a party. He said, for NASHVILLE, "I want you to be me. Just follow me around, watch what I do, and do the same thing. It's a very obnoxious character, as I am." He was so wrong. And at the first meeting, he had all the actors come together at his house for barbecue, he said, "Do you all have your scripts?" We said, "Yes." He said, "Throw them out." And there was the scriptwriter, Joan Tewkesbury, and he said, "Throw out the scripts, make up your own dialogue. If you don't want to, there's a scriptwriter here. Ask her to make up the dialogue. You all write your own songs, the rights are mine. Write your own songs, and all you have to know is where you are and who you're with and what your feelings about people are, then just improvise." I thought, "I'm fired." But he just made you do these things that you thought you'd invented yourself, and he knew that you'd do them all along. You were doing exactly what he wanted. He was a total genius.



Capone: It's one of my absolute favorite films. It's still relevant. It feels like some of the sentiments could have been hatched a week ago.



GC: It feels today! Completely. I saw it not long ago, last year at Michael Moore's festival, he showed it. It was lovely. Oh, God. What a beautiful film. And it's funny. So funny. It's so brilliant.



Capone: With Alan Rudolph, how was he different and how was he the same as Altman in terms of how he worked with his actors?



GC: His films were different. I think the similarities were that they both shot a hell of a lot of material, and it's such a shame, because today it doesn't matter. You can shoot the same scene 10 million times, because it's all digital. But then it was film, so it was expensive, and they both shot a lot of film. Alan was… oh, he's such a sweetheart. I love him. He's so good, he's so good.



Capone: I think I read somewhere that your father did not encourage any of the children to go into acting.



GC: No, no. It was a nightmare for him.



Capone: Why was that, and then when you decided that was your path, what was his reaction to seeing some of your earlier works?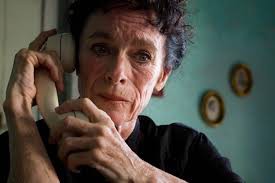 GC: He didn't want us to be actors. He wanted his children to have decent jobs—doctor, lawyer, architect, something decent. Something that he never had, because he'd never went to school. And we'd say, "But Daddy, you did it." And he'd say, "Yes, but I'm different." [laughs] Which of course he was. I suppose he had to accept, because in those days you had to be 21 to be of age, and until then, your parents had to sign your contracts. So I guess with DOCTOR ZHIVAGO, I wasn't 21, so David Lean wrote him a very nice letter and said "It's a good part, I hope your daughter does it." So he reluctantly accepted, and then I never could get any constructive criticism out of him because he became a father, and I'd say, "What did you think?" And he'd say, "You're the best thing in it."



Capone: "I love everything you do."



GC: [laughs] Yes. "Daddy, please. I mean, tell me. I want to learn." Maybe he just thought it was all useless, but I think he just became a father and he thought, "You're the best thing in the movie." [laughs] He said I was the best thing in ZHIVAGO. I can't believe it. And in every other film I made, "You're the best thing in it." [laughs]



Capone: Films that I don't think people talk enough about are the two MUSKETEERS films. Those films are so much fun, and I love that they've become important in history—SAG history—that idea that they split them into two films but only paid you for one at first.



GC: Oh, that was such a sham.



Capone: It's so underhanded, and the actors ended up winning in the end and getting paid.



GC: Except, the way that they did it was, they got the biggie biggies, like Raquel Welch, the ones who were earning a lot of money, and everyone else wanted to be in the movie because they were in it, and this is going to be a good project, Richard Lester was directing. So we all got paid a pittance. Then when they won the case, we all got paid a percentage of that pittance. So some people got a lot. The script came, and it had something like an end track, like an intermission. Then they make two movies.



Capone: So they knew it was going to be two?



GC: I guess they did. That awful man married my sister [Jane]—[executive producer Ilya] Salkind. Years and years later, he became family. They're not together anymore.



Capone: Was it an insane shoot? Because with some of those actors, I just imagine that there was debauchery happening.



GC: Oh, you mean Oliver Reed.



Capone: Sure, but there are others too.



GC: Oh, and Faye [Dunaway] and Raquel, they absolutely hated each other. There was rivalry there. And when they had the fight at the end, Faye actually broke Rochelle's wrist. But it was all like caravan here, caravan there—who had more or less makeup men. I loved it, that Hollywood rivalry. I thought, "I'm seeing it. I'm living it."



Capone: But did it feel as you were making it that it was on the brink of going off the rails?



GC: No. Richard Lester was marvelous. He was another great director, and5then he made another MUSKETEERS. We made another one 20 years later [THE RETURN OF THE MUSKETEERS].



Capone: And everyone came back.



GC: Everyone came back, and we all did it. He was really making it for Roy Kinnear, who fell off the horse and died, and Richard's never made a film since. He said, "I'm not making any more movies." Because he said, "Okay, across the bridge on the horse." And they said, "Well, the double…" He said, "No. You do it. Come on, Roy." And the horse fell, Roy Kinnear fell off the horse, broke his pelvis, and died. And Richard Lester never ever made another movie.



Capone: We were talking before about how your father didn't want any of the kids to go into acting, and your daughter is acting. I've seen her in several things in recent years.



GC: Yes, she's so good.



Capone: I thought she was great in "The Hour," and obviously "Game of Thrones," and you two have just made a movie together.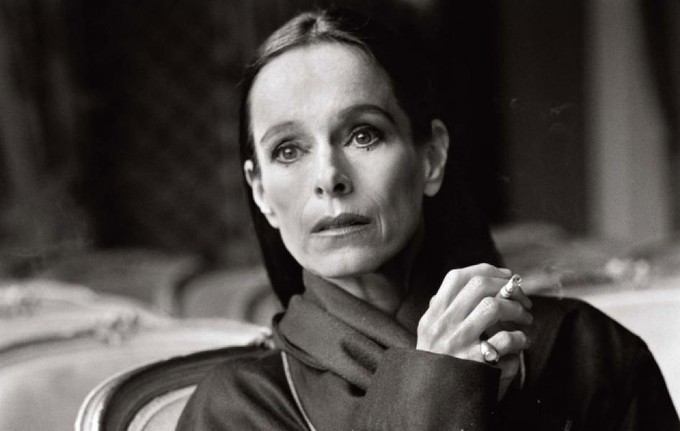 GC: Yes, which is so good. And it's a director that reminds me very much of Robert Altman the way he works. He's called Carlos Marques-Marcet. And this film [AS WE LIKE IT] was shot in London. He did this other film called 10.000 KM.



Capone: Oh, I love that movie. About the two people in the relationship over the computer, right?



GC: Yes yes. Well, it's the same girl and the same boy, and so [Natalia Tena,] who's a great friend of Oona's, she was in "Game of Thrones" too. And David Verdaguer, who plays the friend, and Oona needed a mother, so she said, "Can my mother do the part?" So she got me the job. But he works like that. He's an extraordinary director. Hopefully, it will be a really good movie. It just feels like it's going to be a tremendous movie.



Capone: So my question was going to be, how encouraging were you when Oona said she wanted to try out acting?



GC: Oh, not at all. No, no. Because my daughter, we never said no to her in anything, and the one thing about acting is, if you're an actress you go to all these auditions, and if you're very lucky you get one out of 100. If you're very lucky. So you have to know how to accept the No, but not make you thick skinned, because your instrument is your sensitivity. And I thought, "I can't bear the thought of people saying no to my daughter." But she's been lucky. She's very good. She decided to go to RADA, the Royal Academy of Dramatic Arts. I said, "But you're not going to get in. Have a Plan B." There isn't a Plan B.



Capone: Did you have to go through that audition process very much?



GC: Lately, yes. Suddenly. And I go to auditions and see people like Michael York. The only film I ever got by an audition was ZHIVAGO, then the film Jodie Foster directed called HOME FOR THE HOLIDAYS, and that wasn't an audition, but it was a meeting. Otherwise, I'm very bad at auditions. I never got a part from an audition.



Capone: As an actor, are you more of an observational performer?



GC: I steal a lot from people. I've spent a lot of time in Miami, and in Miami if you're older than 29, you're invisible. And to sit around and people watch. I love that. I steal things—if I see a walk or something. And I steal things from friends too. But the main thing is, I learn the lines first before anything, and then the costume helps me a lot, to suddenly see it. Before you work with the director, get the costume. I have no sense of costume, but when I see the costume, I look in the mirror and go "Oh, that's who she is."



Capone: So that visual sense puts you in that frame of mind. In terms of the roles that you select, does fear ever play a role in what you choose? "I'm not sure I can do that, therefore I have to try."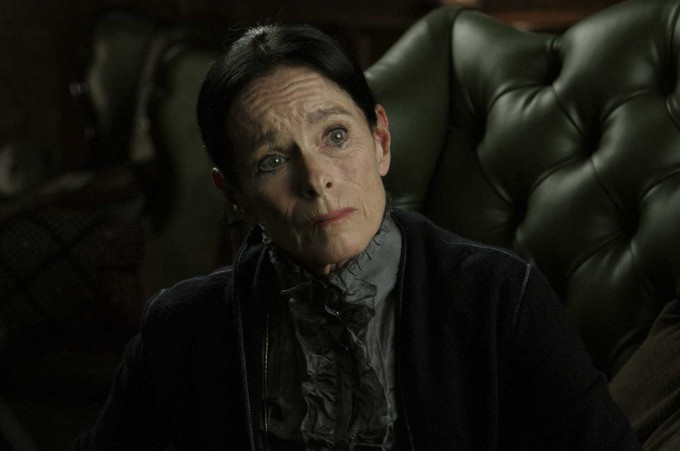 GC: Every single time. And the stage fright, the nerves never leave me. I saw an interview not long ago with Jeanne Moreau, and they asked her "Do you still have stage fright?" and she said, "No. Now it's pure pleasure." And when it's pure pleasure, it's so wonderful. But then I thought "She's a lying bitch. She just wants to make all other actresses jealous." [laughs] But the nerves, the stage fright, never leaves, and I hate it. But you find out that other people have it too.



Capone: That has got to be comforting to a certain degree.



GC: Yeah, yeah.



Capone: You've dropped a few languages in this conversation. I have to know, how many languages do you speak relatively fluently.



GC: Fluently—I mean not fluently really—three. And I've done films in German too. I don't really speak German, but I can work in German.



Capone: Outside of the film that you just made with your daughter, what's next for you?



GC: From here, I do a film in Trieste, an Italian film, with good old Franco Nero. A guy who's directing called Maximiliano Bruno. And after that I have an Argentinian film, and that's with this actress who is so good. That's why I'm doing it, because she is so amazing, called Bárbara Lennie. I don't know if you've ever seen her. Did you see that film called MAGICAL GIRL?



Capone: I don't think so.



GC: She's in that. She's brilliant. She's Spanish. If she's in it, I want to be in it.



Capone: And then whenever the JURASSIC WORLD sequel comes along.



GC: [laughs] I hope! I hope I'm in for that.



Capone: No one has their fingers crossed more than I do to see that happen, because I think that would be fantastic.



GC: What's he going to do with that?



Capone: I have no clue. I hope he comes through here with the new film.



GC: I've seen the new one. It's so strange.



Capone: I've heard about people opening weeping at the screenings.



GC: Yeah, most people.



Capone: Well, thank you so much. It was really wonderful to talk to you.

GC: Thank you. Lovely to talk to you.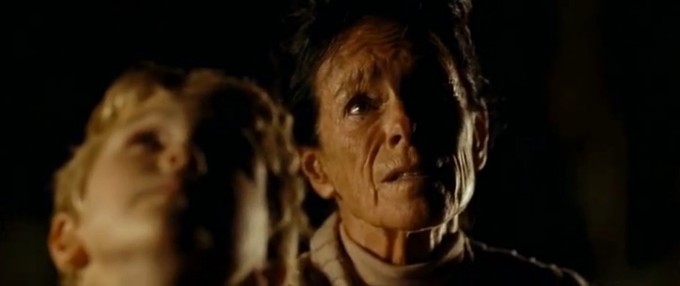 -- Steve Prokopy
"Capone"
capone@aintitcool.com
Follow Me On Twitter