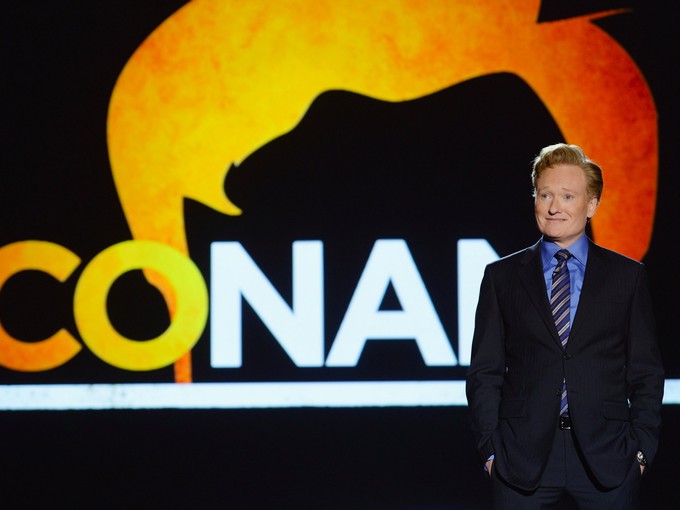 TBS' "Conan" will be shrinking from four hours to one hour per week, Turner CEO John Martin told The Wrap at the Consumer Electronics Show in Las Vegas.
It is uncertain when the transition would take place.
TBS president Kevin Reilly was quick to call Martin, his boss, a liar. "At this time, we have no plans to change the format or frequency of [O'Brien's] popular TBS show," Reilly said.
Which tells me maybe Andy Richter and other members of the staff had not yet been informed.
The change, if it happens, would see Conan O'Brien's show conform more to a schedule similar to that employed by TBS' "Full Frontal With Samantha Bee."
It was seven years ago this month that NBC squeezed Conan O'Brien out of "The Tonight Show." The host launched his TBS show less than a year later, on Nov. 8, 2010.
Find all of The Wrap's exclusive on the matter here.

On Sale Now!!