Hey folks, Harry here... Chris Wedge directed ICE AGE, ROBOTS, EPIC - none of which were outright terrible. ICE AGE started a money machine that FOX milks for more than its worth. And the trailers for MONSTER TRUCKS... well, kinda look worse than I ever imagined, but it also has an insane glee to it that could capture us in the theater. I remember despising the trailers in advance for GALAXYQUEST, then saw it and realized it was a classic.
This poster forces one to wonder... did they capture a bit of that Amblin tone? Not only that, it made me go back and look at the last two trailers released - and I can see pieces of that... We'll see soon enough, it his a week from tomorrow. I'm wildly curious about it now, all because of this poster.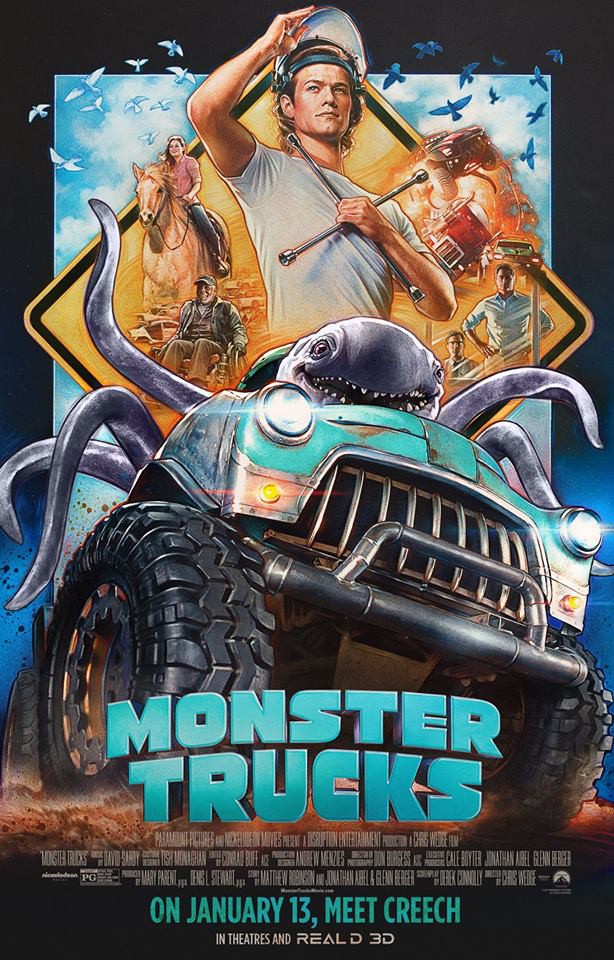 I really do have a problem with CREECH's design though, feels a bit too derivative of that Chinese blockbuster MONSTER HUNT.
Keep it cool,
Harry
I just hope when I see the movie, I don't feel like I've seen this movie (best truth in advertising ever)