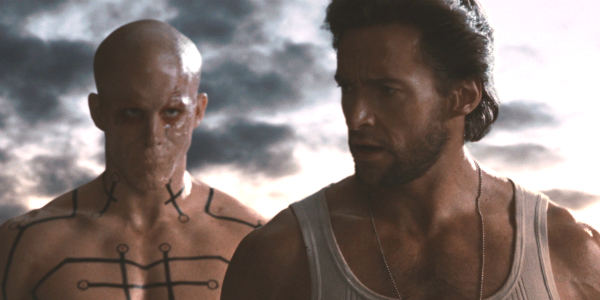 "Logan" director James Mangold, Ryan Reynolds and Hugh Jackman all personally debunked Umberto Gonzalez' Dec. 28 The Wrap "scoop" – the one that indicated Reynolds had filmed a cameo in March's "Logan."
But.
Reynolds just said that he's nonetheless hot to pull Jackman's Logan out of retirement to a feature-length Wolverine/Deadpool team-up movie.
From Variety:
[Reynolds] envisions a standalone movie with Deadpool and Wolverine — although that's news to Jackman.

"I'm hesitating," says Jackman, who plans on retiring the Wolverine character this year, "because I could totally see how that's the perfect fit. But the timing may 
be wrong."

Reynolds isn't giving up. "I have no 
idea if I can change his mind," he says. 
"It's the audience: I would exclusively exploit that relationship to get Hugh back for another one."
Ah, yes, "that relationship." Jackman and Reynolds already teamed up to play Wolverine and Deadpool in 2009's fecaltacular "X-Men Origins: Wolverine," but that was better forgotten and cries out for a do-over featuring the more talkative Deadpool who hung out with Negasonic Teenage Warhead last year.
Find all of Variety's story related to this matter here.
!