Ahoy, squirts! Quint here. The only correct answer to who's the best James Bond villain is Robert Shaw's Red Grant. He might not be as flashy as the rest... he doesn't have a razor-hat gimmick or metal teeth or a golden gun... but he's the only one who really posed a genuine threat to Bond. I believed Grant could take out 007 in that train fight. He was cool, calculated, super smart and absolutely brutal.
Naturally all this comes from a guy who chose the internet nickname "Quint" so I might be a little teensy weensy bit biased, but From Russia With Love is my favorite of the Bonds because of Robert Shaw's villain work. I mean, if you switch off the movie at the beginning, before the reveal, he actually kills James Bond! End of series!
Today's BTS pic comes from From Russia With Love and shows Sean Connery and Robert Shaw relaxing between takes with a nice, cozy read. Shaw still looks like he's about to take Connery's head off.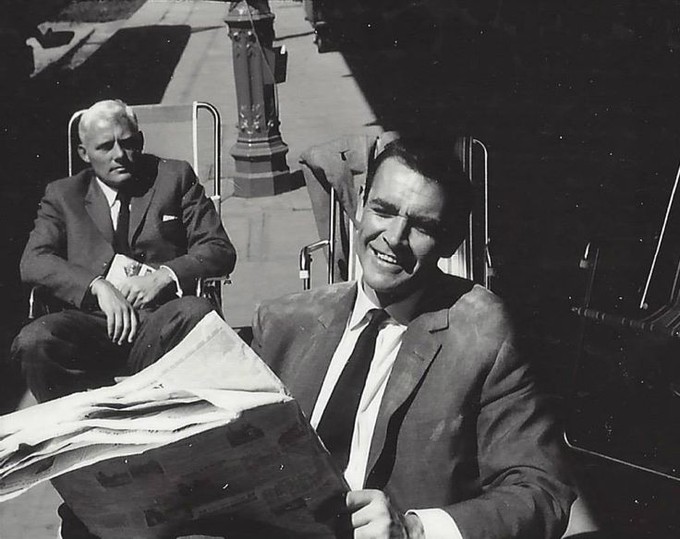 Gonna stick with the Bond theme and go with a rather unique BTS shot tomorrow, not from the making of the movie, but the making of the music of the movie. Stay tuned!
-Eric Vespe
"Quint"
quint@aintitcool.com
Follow Me On Twitter