Hey folks Harry here... Ever since I was a small small child (and I haven't been small in a long time) I have wanted to visit a place on this planet called Angkor Watt. I remember sitting in my Elementary School Library at ROBERT E LEE ELEMENTARY in Austin, enthralled looking at a book titled something like, THE GREAT MYSTERIES or MYSTERIES FROM LONG AGO.... something like that... Anyway, I was fascinated because the book had images from Tikal in Guatemala and Palenque in the Yucatan in Mexico... both of which I had traveled to. The Egyptian Pyramids were so clean and dusty and without vegetation... the magic of a canopy of green life... And then there was Angkor Watt... Somewhere so far I could not even imagine its existance. Well now, TOMB RAIDER is shooting there, and I'm officially very very very excited about the shoot and the film. I've included some Angkor Watt images to give you an idea of what this is... Here ya go...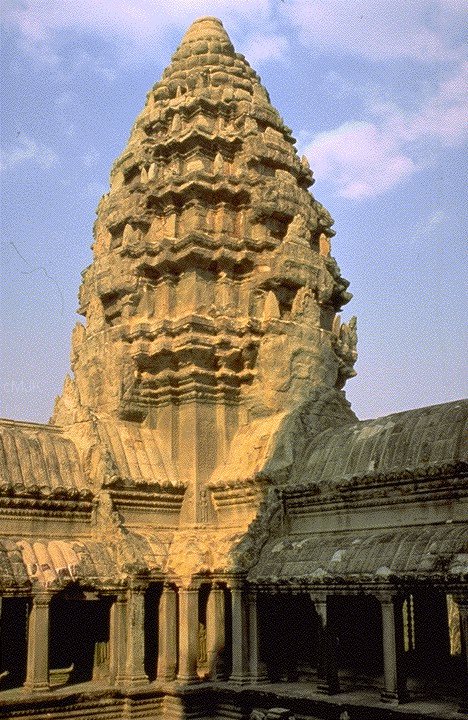 Hi Harry, thought you'd be interested in this. Reuters is reporting that the government of Cambodia has given permission for Paramount to shoot some scenes for Tomb Raider at Angkor Wat, the most elaborate and spectacular Buddhist temple complex in the world. I've never been there, but I've seen tons of pictures (I'm a Buddhist *and* an archaeology student), and this will look EXTREMELY cool!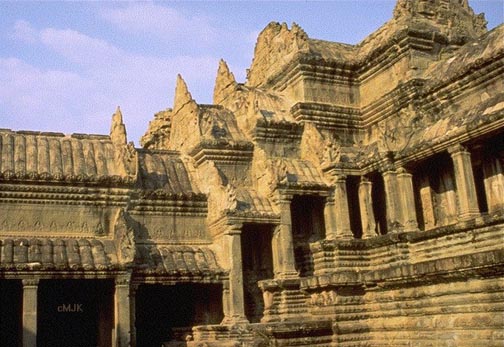 Here's a Yahoo! News link:
Click Here To Read The Story!!!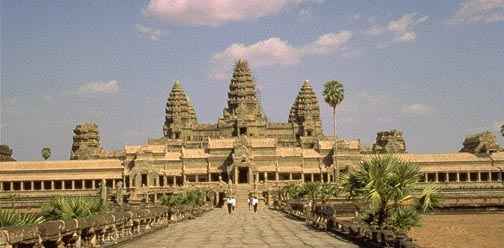 If you want to credit me, call me TheFool.