Last week. On "Mad Men."
* Amy Ferguson, who played Joan's hot hippie babysitter, was also in "Inherent Vice," also set in 1970.
* We learned Lou Avery is running Sterling Cooper West between visits to Hanna Barbara.
* We learned Don's Manhattan penthouse was on the market for $85,000.
* Thirtysomething Joan Harris hooked up with St. Elsewhere's Bruce Greenwood, 58.
* Don fired Peggy's schlubby copywriter John Mathis.
* Glen Bishop joined the army and almost kissed Betty Francis.
* Don ignited a cigarette for one of Sally's friends.
* Betty trashed her son's toy machine gun.
* Don learned he'll soon no longer be neighbor to Dr. and Mrs. Rosen.
AMC says of tonight's "Time & Life":
Don comes up with a big idea; Roger asks Joan to help him fix a clerical error; Peggy has difficulties casting for a commercial.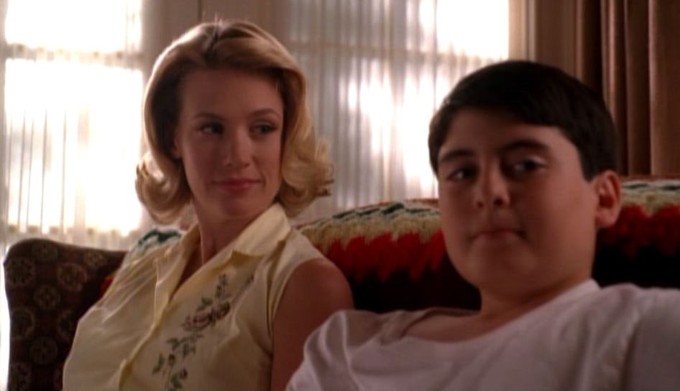 The Prequel To GAME OF THRONES!! $21.78 Hardback!! $11.99 Kindle!!

Journey To "The Force Awakens"!!

Journey To "The Force Awakens"!!