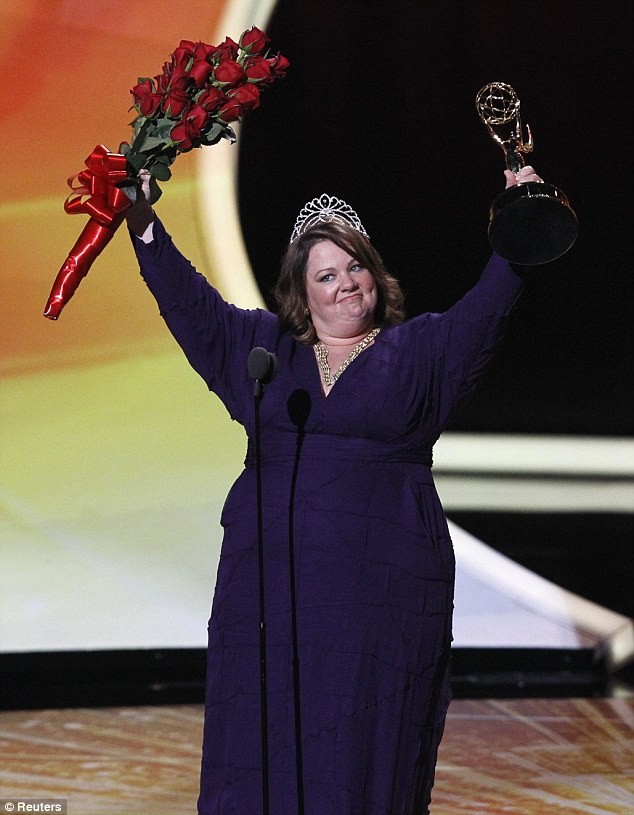 Ever since Paul Feig signed on to direct the all-female GHOSTBUSTERS reboot, it was assumed that his now three-time collaborator Melissa McCarthy would be at the forefront of his dream cast. According to THR, McCarthy's involvement is closer than ever to becoming a reality.
While talents like Jennifer Lawrence and Rebel Wilson have come and gone, McCarthy is close to signing on, and is just trying to fit it in with her busy schedule. Unlike most Hollywood stars of her stature, McCarthy stars on a full-order (22+ episodes per season) network sitcom, along with being courted for roles for a slew of studio comedies. If the GB shoot can get going by June, McCarthy can squeeze it in before having to return for MIKE & MOLLY when (or if) it's renewed for a sixth season.
These are just preliminary talks, and an official offer hasn't yet been made, but it seems we're closer than ever to knowing who the first female GHOSTBUSTER will be.
Feig is also set to meet with WORKAHOLICS and 22 JUMP STREET star Jillian Bell and SNL breakout Cecily Strong. Both would be really effective (Strong was actually one of my dream picks for a lady GBer), but neither have quite the same star power as the names previously discussed, which also includes Emma Stone and Lena Dunham.
If this thing's truly going to be ready for cameras by June, the cast should come together fairly soon so they can get prepped in terms of their rapport and the practicalities of the FX/costumes/hair/makeup. Stay tuned.
What you think about McCarthy cracking wise and firing a proton pack n the GHOSTBUSTER duds?