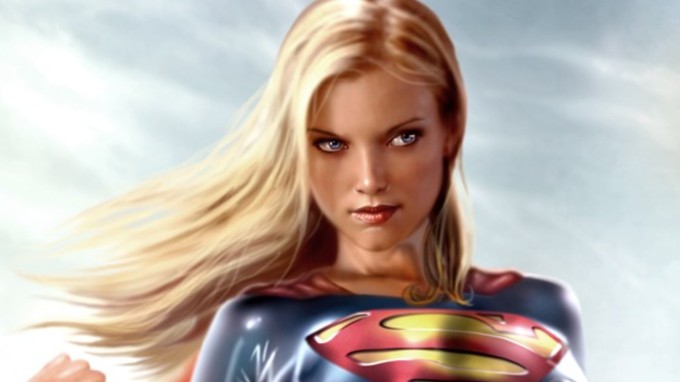 For Warner Bros.' Supergirl TV project, which likely won't be titled "Supergirl," longtime "Dawson's Creek" showrunner Greg Berlanti is working with Ali Adler, whose TV career stretches all the way back to Fox's original "Beverly Hills 90210," and includes six scripts for Berlanti's superhero show "No Ordinary Family," 10 scripts for "Chuck," and three scripts for "Glee." Alder also co-created NBC's short-lived gay sitcom "The New Normal."
The proposed series, which will be shopped to a variety of channels, will be what Deadline is calling "a new interpretation" of the character, which of course could mean anything. In the comics, in the tedious 1984 Helen Slater movie, in "Smallville" and in the animated Batman/Superman/Justice League universe, Supergirl is Superman's hot blonde cousin Kara Zor-El, who acquires all of her cousin's superpowers once she arrives on Earth.
This "new interpretation" business reminds me of the 1974 "Wonder Woman" pilot, which starred a blonde Cathy Lee Crosby as a girl named Diana Prince who sported no superpowers – beyond the ability to turn the head of a villainous Ricardo Montalban.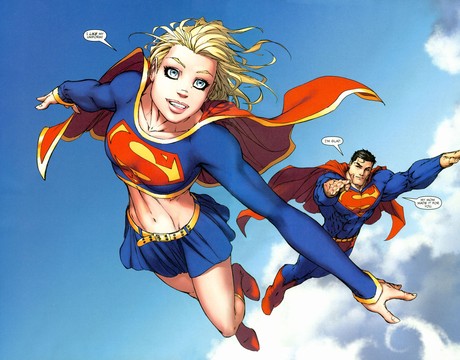 The comic-book Kara Zor-El was introduced in 1959's Action Comics #252, was killed off in 1985 during the all-enveloping, game-changing Crisis On Infinite Earths storyline, and got better in a 2004 issue of Superman/Batman. Also, non-Kara characters named Supergirl have populated DC comics since 1949.
On Earth 2, Kal-L's blonde cousin Kara Zor-L fights crime using the name Power Girl. Her best buddy is Helena Wayne, daughter of Catwoman and The Batman.
DC Comics has a lot of series headed for the small screen in the next few months, including Fox's (excellent) "Gotham," NBC's "Constantine," and the CW's "Flash" and "iZombie," but Warner Bros. has since the 2001 launch of "Smallville" developed a seemingly endless list of DC-based projects that never made series, including two based on Wonder Woman and others based on Sandman, Aquaman, Hourman, Dick Grayson, The Martian Manhunter, and likely a dozen more whose specifics I've forgotten.
"Smallville" had a 10-year run and "Arrow" is entering its third season, but "Birds of Prey" – focusing on Batgirl, Black Canary and Catwoman/Batman spawn Helena "Huntress" Kyle -- did not make it past a single season.
Find all of Deadline's story on the matter here.