Movie News
There are jokes in this HORRIBLE BOSSES 2 trailer that will make you swear it's a red-band (but it's not)!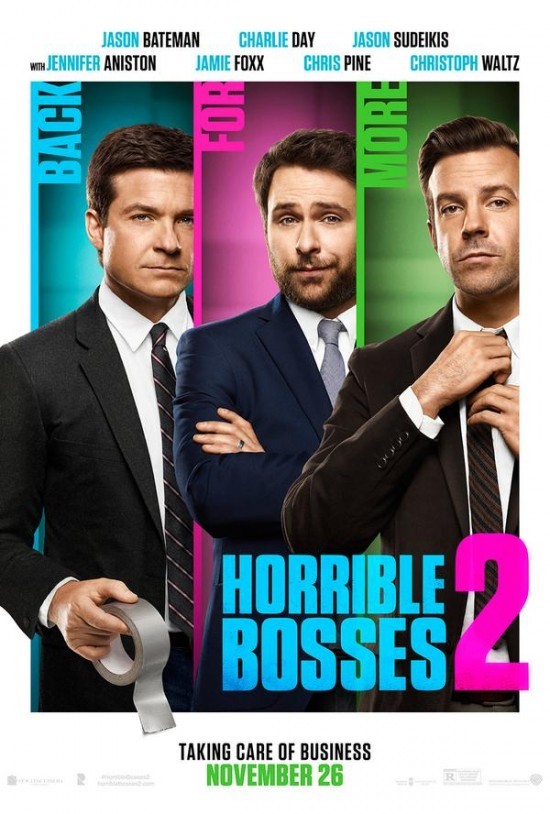 Here's proof you can get away with saying back-face-puss, in exactly the kind of connotation you'd imagine, in a green-band trailer.
This sequel looks pretty rudimentary, but this cast is really watchable, and there's evidence here that the film actually goes into the darker territory the first one narrowly (and annoyingly) avoided.
Seriously though, I never thought that Aniston running joke was funny, and I still don't. Would gladly trade her (and her admittedly-impressive body) in for more Farrell.
Who knew Jonathan Banks was in this??
HORRIBLE BOSSES 2 gives you more advice from "Motherfucker" Jones on November 26th.