Hey Yo, Draven here.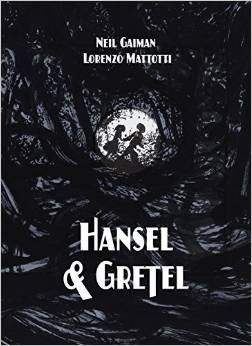 Neil Gaiman's newest graphic novel, HANSEL AND GRETEL doesn't come out until the end of October, yet according to Variety, it has already been optioned for a feature film. Producer, Juliet Blake has picked up the rights to the upcoming graphic novel with plans of adapting it into a feature film. There is no cast or director attached yet.
Variety was able to get some quotes from Gaiman and he sounds thrilled that Blake was the one who picked up the rights to his novel:
"For me, retelling Hansel and Gretel was a way of telling an old tale in a way that made it immediate and true, and about us, now. It reminds us of how paper thin civilization really is. It's about hunger, and about families.

I'm thrilled and delighted to be working with Juliet Blake to bring Hansel and Gretel to the world again, and to show people how much this story has to say to us."
So far to me, Gaiman adaptations are batting 100%. I loved both CORALINE and STARDUST so hopefully this continues that trend. Gaiman is an incredible author and his work seems to transition to film pretty well so this is a project that I am looking forward to.
Follow me on Twitter here!